I peruse many news sites, looking for humanity. The television in my home has become a source of unbelievable exasperation. It is on, constantly (not by my hand) and I cut it a wide path. If I stop for one moment to look at it or take in any of its insanity, I wind up locked in a battle of wits with an inanimate object, screaming at it as if my reactions to it will have any effect. But, I digress.
Anyway, I surf the Internet, reading, searching…looking for humanity. If you dig deep enough through the pages and pages of fluff and flash that Google and Bing like to sling in your face, you can usually come up with some heart warming stories or an article or two that brings tears to your eyes from laughter.
Then, there are times when Matt the Drudge boy posts a link to something that leaves you speechless. And, here we have it. From The Independent in the UK: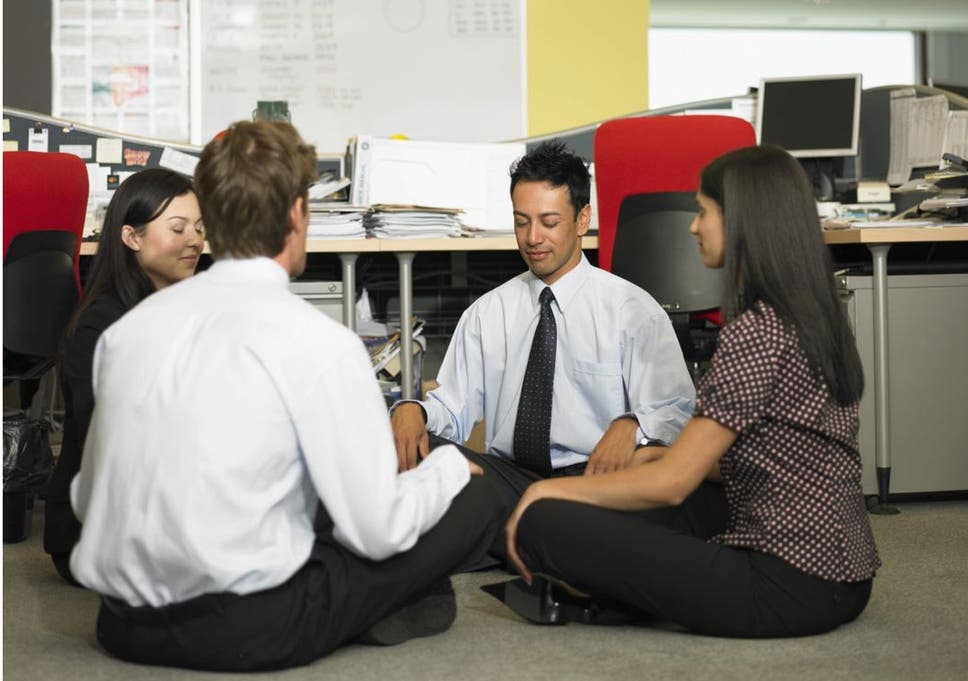 Zen And The Art Of Fund Management
Bankers are apparently turning to transcendental meditation to alleviate the otherwise intolerable stress of their work. Poor lambs. Michael Lewis, the famed chronicler of Wall Street excess, suggests some more, shall we say, appropriate ways for masters of the universe to unwind.
Apparently, the Banksters and their ilk have turned to "transcendental meditation" to help them deal with their daily stress. I'm partially amused and partially horrified. The first thing that strikes me is their use of the term "transcendental." It's an adjective meaning surpassing, superior, beyond ordinary, extravagant…
This article was written by a Michael Lewis and it is very tongue-in-cheek, as I would expect from the Brits (I guess he is a Brit; I haven't a clue who he is, other than what is listed in the article). I can imagine his eyes rolling as he typed. Certainly, mine have. His humor is spot on.
Anyway, these Wall Street idiots are now meditating. They aren't meditating to strengthen their immune systems or to understand the Universe or to send positive energy to Mother Earth or to try and make the world better. No. These whiny bastards are meditating to try and get an edge over each other and, presumably, to lower the stress levels that inevitably come about when you screw people (unless you are a psychopath and, then, you aren't stressed nor do you need to meditate to alleviate that which you don't suffer from).
Oh, and they aren't just meditating. They are practicing transcendental meditation…meditation that is somehow better than the average person's meditation. The level of absurdity that these people function at boggles a normally functioning mind. They have this incredible ability to take something pure and beautiful and, completely twist it out of shape…in this specific case, the use and the meaning of meditation. I'm reminded of the scene in Robin Hood: Prince of Thieves where Robin gets away from the Sheriff of Nottingham by cutting the rope to the light fixture…
Sheriff: Locksley! I'm going to cut your heart out with a spoon!
Robin: Then, it begins.
Guy of Gisborne: Why a spoon, cousin? Why not an axe?
Sheriff: Because it's dull, you twit! It'll hurt more.
Deranged people will do that…twist intent. Now, Marines, SEALs and Seabees will adapt, improvise and overcome. They would use a spoon for a weapon if necessary. But, that's training and that's for another post.
There is one thing that I hope Wall Streeters discover during their "transcendentalism"…their souls. Hmmm…not likely.