Health
Yes. I'm still alive. I wasn't sure I would be after battling septicemia. That is not something to be trifled with. I had an abscessed tooth rupture on me the night of December 14/15. The details of my desperate attempt to get it pulled is boring but, suffice to say that, with a 103 fever and delirium, I did manage to post here, scribble some instructions for a friend and write out a will. The pain was unimaginable and the dead bacteria my body shed while I was recovering was disgusting. I never could get pain medication and I had a bad reaction to an antibiotic. I have no kind words for the dental industry. It's taken me six weeks to get my energy levels back to normal. It wasn't until after my ordeal that I did some reading on toothaches. They can, indeed, kill you. I was scared and I got lucky.
Thank you for all the kind words.
I am battling something that I am not totally sure I will survive. I don't mean to come across as dramatic but, I need to let readers of this blog know why I won't be posting. I may return…I may not. I don't honestly know.
This is, now, effectively, a static blog. I encourage you to read all of my Chris Thomas posts. I have sporadically posted years ago, so, I do have some older posts going back to 2013, I think. Peruse if you wish.
Thank you to all of my readers. You are so appreciated.
~Vic
[Addendum: I'm not taking this post down as I put it up for a reason. That being said, I am alive and well…and doing the best I can. ~Vic]
I am an avid herbal tea drinker. My favorite brand is Traditional Medicinals. They always put inspirational thoughts and quotes on the tea bag tag. I love this one. ~Vic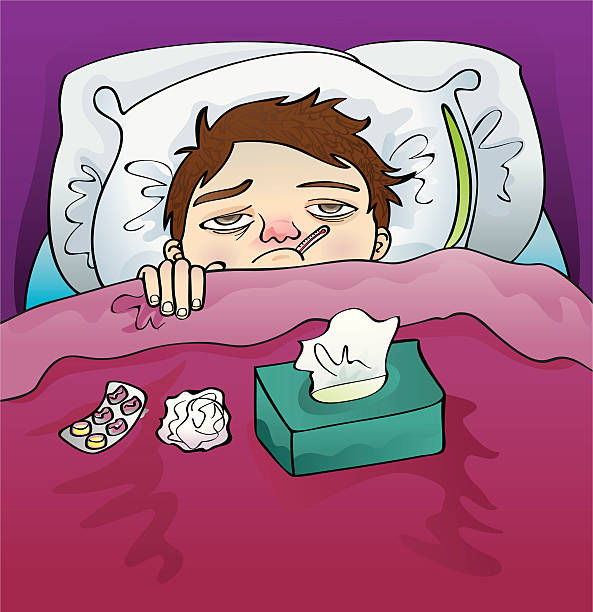 I got waylaid by a nasty flu bug that I am still not quite over, yet. Right around Christmas, my neck became very stiff and I had a hard time turning my head from side to side. I visit a chiropractor regularly and this wasn't spine-related. Having had an allergic reaction to a hair product over a decade ago, I recognized the feeling of lymph node activation. Not good. After my last post on January 14, I was run over by a fully loaded dump truck and didn't get the license plate number. Fem-fluenza seemed to be altogether fitting and proper after fellow blogger Britchy battled 'Manbola'.
My new friend gifted me with exhaustion, a sore throat, a strange colored goo-substance in my sinuses and a headache from hell. I can count on one hand how many times in my 52 years I have had a headache. I'm not prone to them. The closest I get is one (or the other) temple will get sore when I need an adjustment. This? My entire skull hurt. My temperature jumped up and down between 99.8 and 101.6, my ears got really hot (there is a joke in there, somewhere) and my eyes ached. I'm not talking scratchy eyes or itchy eyes, I'm talking total eye-socket pain…and, they were hot, too.
There was a three-day stretch where the fever stayed around 101 and eating was just out of the question. I didn't even have the strength to lift my head, much less chew. My stomach & lungs stayed busy with whatever alien potion was sliding out of my head (which I continue to hack up). In the middle of this waking nightmare, there was entertainment…1000s of channels to stare at while your brain cooks, your eyes weep, your nose runs and you fade in & out of consciousness.
I happened to be catching a repeat episode of Forensic Files on HLN in a lucid moment and came to a common sense conclusion despite my condition. I'm not fond of the last name Peterson. I will explain further.
The particular episode I am referring to is about Michael Peterson and the murder of his wife Kathleen. He was a novelist, wrote columns in the Durham Herald-Sun and was, supposedly, a Marine Vietnam Veteran. The murder took place in Durham in December 2001 and he was convicted in October 2003. There is still some question as to whether or not he was guilty for another woman's death but, I'm not going to cover his case here. During the show, it hit me. That last name…
I'm sure everyone remembers the Scott Peterson/Laci Peterson murder case. He was convicted in 2004 and sits on death row at San Quentin awaiting a lethal injection while his case is being appealed to California's Supreme Court. Then…there's ex-cop Drew Peterson. He came on the scene when his fourth wife Stacy disappeared without a trace in 2007. That lead to a re-opening of his third wife's death, Kathleen, in 2003. He was convicted of her murder in 2012 and got added time at Terre Haute Penitentiary for attempting to have the Prosecutor in his case killed. What a charmer he is.
After the episode was over, all I could think was "Don't marry anyone with the last name Peterson, especially if your name is Kathleen." Sheesh.
Introduction
We have travelled a long way along the path to achieving soul re-integration. Many millions of people are ready, or nearly ready, to make the final step into full consciousness. Just when we will, collectively, make that final step is still not fully determined. When the time is right, we will all take that step together. In order to be "ready" to take that final step, we need to be as clean and clear of all of our "issues" as it is possible to be. We need this full clearance in order to make enough "space" to allow the higher self unrestricted access into the physical body. So what are these "issues" and how do we clear them? How do I know if I have any unresolved "issues"? The answer is within the body itself…symptoms of ill-health.
The Root Causes of Illness
To understand the root causes of illness, we need to first understand how the body works and, more importantly, how the soul, the higher self, uses the body to communicate to us. The author has worked as a healer and a psychic surgeon for over thirty years, exploring how symptoms of illness arise, how they can be healed and how the body can be brought back into balance. Essentially, that is what an illness is…an imbalance in the energy patterns of the body. Bring the energies back to balance and the symptoms of illness disappear. It really is that simple.
When we first divided the soul into two, 7,000 years ago, forming the physical self and the higher self, we also provided ourselves with a "route-map" of how we determined if we were following the dictates of the higher self and lived through the experiences that we had planned for each successive lifetime. This "route-map" is given form through the body's seven primary chakras.
The Seven Primary Chakras
Over the 7,000 years of the Human Plan, many individuals, and many cultures, have been aware of the chakras and the function they play in our everyday lives. Unfortunately, when the knowledge of the chakras was brought to the west, that knowledge became "westernised" and watered down into something romantic. In many, many instances, the true connection that the chakras have between the body and the soul have become lost.
The seven primary chakras are located on the spine and not in individual organs. The chakras look like "ice-cream-cones" of energy, spinning vortices, and not like a rose or a lotus blossom opening. There has also been a great deal of speculation as to the number of chakras ranging from 4 to 13, all located somewhere along the spine. There are only 7 primary chakras along the spine, however, there are a total of 238 chakras located in the body and these additional 231 are usually known as the acupuncture points [or meridians].
The body is constructed around the soul with the main concentration of soul energy being down the spine. At relevant positions along the spine, the soul energy opens up into distinct vortices of energy and each of these vortices (chakras) relates to specific organs and to specific regions of our lives. Every single person on the planet has these chakras in exactly the same location and, each chakra relates to the same organs and the same regions of our lives. Nobody is any different.
The First Chakra
The first chakra is located at the very bottom of the spine. The energy flow from the soul is directed from the higher self through the top of the head and down the spine. That soul energy then connects into the planet's own consciousness energy through the first chakra. This is why this chakra is also sometimes known as the "root" chakra as it literally "roots" the soul to the planet. As this chakra's primary function is to connect us with the planet, it deals with our sense of security. This is the chakra that deals with our "fight or flight" response to whatever situation we find ourselves in. This first chakra relates to the skin, the muscles and to the skeleton. It also relates to the kidneys, the urinary tract and the adrenal glands.
The way in which it works is this:
If we are in a situation where we feel mildly insecure (stressed) and we want someone to give us reassurance, the skin becomes affected with eczema. If we are not reassured, the muscles become stiff. If we feel insecure over a prolonged period of time, the skeleton (particularly the spine) becomes affected resulting in osteoporosis. The first chakra can also become imbalanced in more immediate ways through the kidneys and urinary tract. If we suddenly feel insecure and do not know where to turn for reassurance, we can urinate. This is why the young and the elderly can become incontinent.
There are several ways in which the first chakra can be re-balanced…doing something practical, something that makes us feel "grounded". This can be things like washing dishes by hand instead of using a dishwasher, taking up a hobby such as sewing or carpentry…walking in a garden, particularly in bare feet, to help re-connect with the ground. Use a meditation that works with and re-balances all of the chakras, paying particular attention to the first chakra. [Note: If you use a chakra balancing meditation, you must balance all of the chakras during the meditation. It is no good just working on one chakra. All must be worked on or you will create a greater imbalance in the energies of the chakras.]
The Second Chakra
The second chakra, also called the sacral chakra, is located where the spine meets the pelvis and opens equally both front and back of the spine. In other words, the vortex of energy extends to the front as well as to the back of the spine. In order to avoid confusion, the illustration above only shows the back view. This chakra relates to the lower spine, the pelvis, uterus and ovaries in women and, testicles and prostate in men.
The second chakra has two functions, primary and secondary. Its primary function is to do with our creativity and its secondary function is with our sexual (husband and wife-type) relationships. Virtually all of the problems people experience with this chakra are connected to relationship problems.
For example:
Lower back pain is short-term insecurity within a relationship. Hip pain is long-term insecurity within a relationship. Problems with the ovaries and/or the uterus are related to the withdrawal of a woman's sense of nurture from a relationship. Problems with the testes and the prostate are related to a man's withdrawal from a relationship.
All of these relationship problems can be overcome if you begin to work with the chakra's primary function by taking up a creative hobby. The deeper the relationship problems, the more creative you will need to become to overcome the physical symptoms. You will also need to make use of the giveaway – see below.
The Third Chakra
The third chakra, also called the solar plexus chakra, is located just above the tummy button. Again, it is located on the spine and opens equally front and back of the body. The primary function is to do with personal power and its secondary function is to do with the emotions we either do, or do not, express in personal power situations. The chakra relates to the mid to lower spine, the liver, gall bladder, pancreas, spleen and, through the spleen, the lower body lymphatic system, the stomach and, both large and small intestines.
To continue reading (it's 12 pages), download the PDF version HERE.
[Note: This PDF was originally posted on the One-Vibration Forum on December 4, 2011.]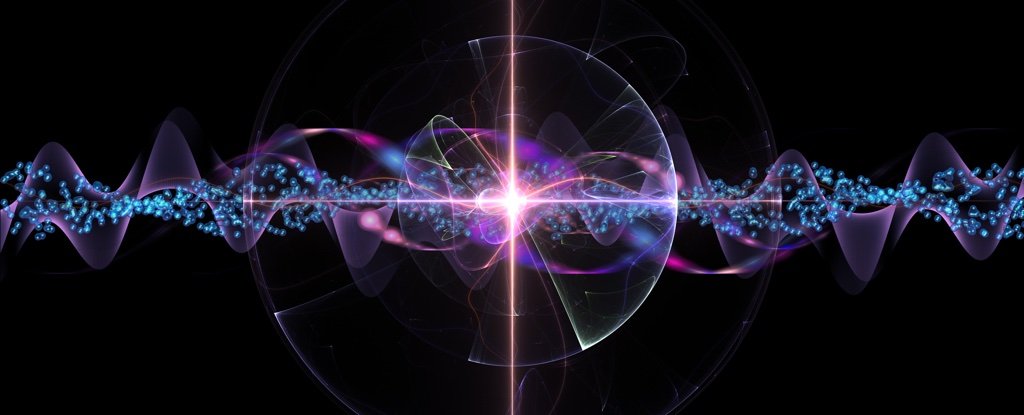 Understanding DNA
We are all aware of DNA (deoxyribonucleic acid) but, very few of us actually know what it does in the cell structures of the body. Medically, it is described as:
"The very long molecule that winds up to form a chromosome and that contains the complete code for the automatic construction of the body. The molecule has a double helix skeleton of alternating sugars (deoxyribose) and phosphates…"
But this is far from being the whole story.
In recent years, we have seen an increase in the number of workshops being offered, sometimes at considerable expense, to help people raise their number of DNA strands from the traditional two to twelve. So, what is the benefit of changing our DNA in this way? Is it a benefit, or even desirable, to change the coding "for the automatic construction of the body"? To understand these questions, we first must understand what DNA actually is.
The Construction of the Human Body
We are used to hearing from scientists that the body is a collection of cells which seem to follow some sort of pattern, of which DNA plays a part, and somewhere or other, we have a consciousness. From a religious viewpoint, we are told that we are a body that has, somewhere or other, a soul. The terms "consciousness" and "soul" mean very much the same thing but, are used separately to differentiate between the scientific view and the religious view. Most people believe that we are a body that has a soul (consciousness) but, are unsure of where that soul is. The reality is that we are a soul that builds for itself a body…not a body that has a soul but, a soul that has a body.
In order for the soul to take on a physical body, it borrows the "etheric template" of a human body, makes a copy and begins to build the body inside the womb. When the father's sperm meets the mother's egg, an automatic process is begun that is a function of the fertilisation process (the soul does not connect at this stage) and all that really happens is that the egg begins to divide. From both parents, the new foetus "borrows" some aspects of both parent's DNA. These are basic characteristics such as skin colour and hair colour…no more than that, everything else about the foetus is determined by the soul of the incoming child. After about 800 cell divisions, the soul of the foetus makes its first connection to the growing bundle of dividing cells. At this stage, the soul is not connected to the cells but, begins to imprint the etheric template. After about 16 days, the soul's connection to the foetus begins to strengthen and it is at this stage that DNA begins to play its role.
At this stage in a foetus's development, DNA breaks down into 2 separate parts:
[1] Seventy-five percent of the total DNA is the storage of memories from past lives. If an experience in a past life needs to be resolved within the body during this lifetime then, the memories of that past life trauma are added at this point. These memories can take the form of a disability, such as a missing limb or, they can be as a result of the past life event imprinted into the body for this life. For example, if a previous life ended by your being shot to death, the memory of the bullet wounds can show themselves as moles on the skin.
[2] The remaining 25 percent of the total DNA is needed to construct the physical tissues of the body around the etheric template. As the foetus grows, this percentage gradually drops until, at birth, only about ten percent is needed to continue the body's development. At puberty, when the body has effectively stopped growing, the percentage drops to about three percent. This three percent is the amount of DNA that keeps the body functioning for the remainder of its life. When doctors claim that they have worked out how DNA works, it is this three percent of which they speak whilst claiming that the remaining 97 percent is "junk".
However, from puberty onwards, the function of DNA breaks down like this:
[1] Seventy-five percent is the storage of past life memories.
[2] Three percent maintains the body's physical processes.
[3] Twenty-two percent records memories of the events that take place in this lifetime.
Physical memories are only stored in the brain for very short-term periods, only a couple of years at most. Long term memory is stored within the DNA. This is the reason why the elderly can remember very little of their recent lives but, can remember their earlier life in great detail. As the cell structures of the brain begin to break down as we become older, much of the short-term memory is lost whereas the long-term, DNA, memory is fully intact and becomes easier for the elderly to access these memories as their brain cells become less efficient. This is the actual make up of DNA. It is principally memory.
The Higher Self and The Physical Self
A Human Being is defined, by the Earth, as a physical being that contains the whole of the soul. When we first came to Atlantis, this is the state in which humans were. However, we encountered problems and, eventually, decided to divide the soul into two parts. The soul was to be divided into the "physical self", about 25 percent of the total soul and, the "higher self", the remaining 75 percent of the soul. This division took place about 7,000 years ago and we have been in this divided state ever since (see Synthesis). However, we set ourselves a time limit of 7,000 years to find a way to re-merge the two aspects of the soul back into the physical body. This is the process we are currently undergoing.
To understand what this means, we need to take a further look at the body/soul connection. As can be seen from earlier, the soul begins to make a very tentative connection with the growing foetus at about 800 cell divisions following egg fertilisation. The connection of the soul to the developing foetus remains limited until about 16 weeks into the pregnancy. As the foetus develops in the womb, all of the past life memories, or disabilities, are incorporated. After about 16 weeks, the soul decides whether all of the memories to be incorporated into the foetus have worked correctly. If they have not incorporated correctly, the foetus is miscarried. If incorporated correctly, the soul begins to draw itself into the body.
This drawing into the body by the soul has three stages:
[1] At about 16 weeks, the foetus is given life and begins to respond to the mother.
[2] At birth, or just before, enough of the soul is drawn into the body to be independent of the mother.
[3] At puberty, the final piece of the soul, that is to be incorporated into the body for this lifetime, is drawn in.
The soul is not located in a particular region of the body. The soul infuses every single body cell. The body takes the shape of the soul and the soul inhabits the body…or, at least, the "physical aspect" of the soul inhabits the body. The "higher aspect", or higher self, remains outside of the physical body but, very closely connected with it.
However, in this lifetime, we are re-writing the rules.
To continue reading (it's 12 pages), download the PDF version HERE.
[Note: This PDF was originally posted on the One-Vibration Forum on October 4, 2011.]
At the end of 2009, the British government very reluctantly acknowledged that they were chemically seeding the atmosphere "as a means of combating global warming" – see later.
However, the dumping of chemicals into the atmosphere goes back many years. For more details of this and the underlying reasons see my book, written with Dave Morgan, called "Project Human Extinction" which has chapters and appendices detailing the use of chemicals and biological agents either as weapons testing or population control. Also see numerous articles on the internet which detail the kinds of chemicals that are being dumped into our atmosphere by both military and civilian aircraft.
The first use of air-borne biological agents was by the Japanese in 1941 and 1942 when they sprayed the Chinese mainland with bubonic plague from aircraft. This spraying from aircraft was noted by the American Military who began their own testing programmes on their own populations. In 1949, the US Army began a 20 year programme of simulated germ warfare attacks against American cities, conducting at least 293 open air tests. These are the first known use of "chemtrails".
The effect of the chemicals was studied by the vivisection of farm animals, most notably cattle, and this is the actual reason for the animal mutilations which have been blamed on UFO's. They are nothing to do with UFO's with the military involvement being confirmed by a secret FBI investigation published under the Freedom of Information Act a few years ago.
Added to this biological weapons use is the deliberate destruction of the bee population. Bees are the planet's primary pollinators but are not needed for Genetically Modified crops. Therefore, as far as the GM companies are concerned, if there are no bees, no crops will grow and people will turn to GM to feed themselves. I have a personal experience of this in that in September 2009, I woke up to find the sky over my house had a grid pattern of chemtrails. In that September, there had been a glut of fruit and an extremely high wasp and bee population. Three days after the grid pattern chemtrails there was not a bee or a wasp to be seen. Nexus magazine published a letter of mine at the time of this incident which produced a crop of letters from others confirming similar experiences. A similar letter was published in Nexus in October of last year written by someone in Yorkshire giving exactly the same story – a grid pattern of chemtrails with a noticeable death of bees.
The problem does not only relate to bees, all insects have been affected and this is one of the major reasons for the decline in bird numbers as there are not enough insects for them to eat. There's a simple way of checking this. Twenty years ago, if you drove anywhere rural at night, you had to wash the windscreen, headlamps and radiator grille of the car to clear off all of the dead bugs: this is no longer necessary as there are no longer enough insects to cause this problem.
So what is the purpose of chemtrails?
There seem to be several reasons apart from the testing of biological weapons.
From some of the chemical analysis reports I have read, some of the chemicals are specifically designed to reduce soil fertility. In other words, to destroy the production of food crops. Again, this seems to tie in with the wants of the GM companies.
However, there is also the question of population control. In 1992, The United Nations Conference on Environment and Development Earth Summit took place in Rio de Janeiro. Out of this summit came the "Biodiversity Treaty" and "Agenda 21". The stated aim of these agendas is to reduce the world's human population to "a sustainable 500,000,000" (five hundred million). Given that the official world population figure puts the global human population as around 6,500,000,000 (six billion, five hundred million) it means that the global population must be reduced by six billion people by the year 2050 – the date given at the summit – that is 350,000 people per day or 128 million per year.
The way in which chemtrails work in respect to the Rio Summit is to make people susceptible to illness. The chemicals sprayed are designed to give people the "first half" of an illness: for example, some of the chemtrails have contained chemicals which affected the lungs. This lung weakness then made the body more receptive to illnesses such as Bird Flue, Avian Flue (different strain to bird flue) and Swine Flue. The "second half" of these illnesses would be given either by further chemtrails or by annual flue vaccinations.
To return to climate control.
We have had steadily climbing global temperatures since 1850; this is an undisputed fact. However, the reason for this temperature rise is not anthropogenic (man-made).
Despite Al Gore's infamous "hockey stick graph" (which has been legally proven a fake – Al Gore "averaged out" the actual figures to give a deliberately misleading graph) which most people have assumed to show actual climate change, the truth is (from official and Met Office figures) that when temperatures began to rise in about 1800, the cause of the rise was due to increased sun activity.
Between the years of about 1450 and 1850, the average global temperature was below freezing. In 1850, the temperature began to rise above freezing and continued climbing until 2000 where temperatures stopped rising. Since 2000, global temperatures have actually dropped slightly – by only about 0.1 of a degree – so we do not have "runaway global warming" caused by human production of carbon dioxide, what we do have is an increase in Sun activity since the early 1800's and this increased Sun activity stopped in 2000 where the Sun entered a period known as a "Maunder Minimum" – see my book Synthesis for more detail on this. The Friends of the Earth produced their own figures for annual carbon dioxide production and found that "human activities" produce about 26 million tonnes whilst the Earth naturally produces about 980 tonnes.
The British government has stated that they are "chemically seeding" the atmosphere to combat global warming. The main ingredient of this "seeding" is water vapour, or by another name, clouds. The argument is that by increasing cloud cover global warming can be combated by reflecting the Sun's heat back out into space. But, cloud cover actually causes global warming by trapping hot air close to the Earth's surface. As an example: think of a winter's night, the sky is clear and we have a severe frost. The following night is cloudy but there is no frost as the cloud cover acts like a duvet and holds the heat close to the surface – see reports and studies by the likes of Professor David Bellamy for more detail on this.
So the British government policy of cloud seeding will not combat global warming but will, in fact, increase it. Why would they want to do this? In order to make us believe that global warming is happening and that all of the other ludicrous policies that go with their strategies are necessary and to keep us in a state of fear – a population living in fear is easily manipulated, their health suffers and the process of consciousness reintegration is slowed, if not stopped.
In summary: The reason for chemtrails is population control and population reduction as well as promoting GM crops.
In addition to the use of chemtrails, there is the fluoridation of drinking water. This is not natural Calcium Fluoride as most believe but chemically produced sodium fluoride (Hexafluorosilicic Acid) a known carcinogen and the cause of many other health problems. It is more toxic than lead.
The increased uses of pharmaceutical drugs that are know to be harmful. The British Medical Association states that in Britain, 250,000 people per year are hospitalised by drug reactions of which 10,000 die every year. The American Medical Association states that in America 136,000 people die each year directly from adverse effects of prescribed drugs. The AMA also states, in its 5 year study published in 2008, that medical treatment (of all kinds) is responsible for killing two and three quarter million people per year in America alone. Given medical treatment is global; the global death rate is probably in the region of 10 million at least. This is a long way from the Hippocratic Oath – first do no harm!
You can download the PDF version HERE.
[Note: This created PDF was written by Chris Thomas and originally posted, with his permission, on June 6, 2011, on the defunct Mount Zion 144 Forum]
"Have you ever wondered why eggs contain so much cholesterol? It is because it takes one hell of a lot of cholesterol to make a chicken."

Quote from Dr. Malcolm Kendrick
The same applies to you. If your mother did not have sufficient cholesterol when you were conceived, you would not be here.
Cholesterol is one of the most important substances the body produces. It is manufactured in the liver and is needed by every single cell of the body (and brain cells in particular) every single second of the day. If your cholesterol levels drop, you begin to have organ failure, elastic tissue problems and memory loss, as well as depression and, if the level drops too low, aggression, suicidal tendencies and, ultimately, death.
Ever since this cholesterol question came up, I have been investigating it psychically and have not been able to find any real answers. Margarine companies, doctors and some scientific papers all say cholesterol is bad but, when I have worked with my healing clients over this issue, I have never found a cholesterol-related problem in their bodies, even when they have a medical diagnosis of 'high cholesterol'.
If we put something toxic into the body, the body rejects it and excretes it. Substances produced by the body's internal chemistry are only what the body needs. In other words, the body does not poison itself. All symptoms of illness are controlled by the higher self and blood problems relate to the heart chakra (see my book Everything You Always Wanted to Know About Your Body…). However, even heart chakra problems do not raise cholesterol levels, especially since you will not find cholesterol in the blood.
At long last, I have found a doctor who talks some sense on this issue… Dr. Malcolm Kendrick, author of The Great Cholesterol Con, so this next section is a precis of what Dr. Kendrick has to say.
Continue reading or download the PDF version HERE.
[Administrator's Note: The original article was written in 2007 and posted on the now defunct Cygnus Review Blog in November 2010.]
Update: The damn meters made it to my town. Luckily, I was home when the person showed up to install them. I had already petitioned Duke Energy to delay installation (they were still figuring out a deferment plan and were using South Carolina as an example to follow) and I made sure the person knew that. They were aware. I pushed forward for a medical exemption…and got it. When the second person showed up three months later, they stopped and showed me that it was a non-smart meter. I'm suspicious that Duke Energy is lying but, so far, no health issues, no jacked-up power bills and, thank goodness, no burnt down house.
Smart meters are bad news. Seriously. These things should be outlawed. Not only have there been reports of skyrocketing bills and privacy invasion but, the radiation that these things give off can ravage your health. If you refuse and say no to the installation of one, you are charged a one time hefty fee and a monthly charge. Nice, huh?
This technology has destroyed jobs because they don't need to be read by a human. They just transmit their data and boom, the power company knows how much power you are using. Apparently, they can also tell which appliance(s) you are using and there is the potential to, say, shut off your appliance(s) or cut your overall power when they determine that you are using too much. They might have the ability to know when you are home and when you are not. Talk about Big Brother.
Stop Smart Meters is a terrific website with lots of information. It is a gateway to all things "Smart Meter" and "EMF". Check it out.
Video Warnings

Dr. David O. Carpenter, below, Dean of the School of Public Health at the University of Albany, former head of the New York State Dept. of Public Health and is a graduate of Harvard Medical School warns of the health dangers:

This video shows how aluminum foil can block the radiation:

Aluminum mesh does the same:

You can buy a Smart Meter Guard but, he's charging $100:

A Glendale, CA, woman was persistent and got her analog meter put back on. I don't know if the city is charging her a fee for having that done but, her health was a definite issue:

Update:
Some of the links, below, became broken and I've had to re-gather some information as Mr. Barrett has done his best to wipe out his history. If links become broken again, I have provided PDF screen captures of the data.
[Note: This is a re-post from an old blog, originally posted on February 27, 2010. I think it's worth sharing because I find this man to be dangerous. He's a liar and a bully and, I'm shining the light on him.]
This guy, Stephen Barrett…he'd have you believe that he is the foremost expert in all things quackery. To him, anything other than mainstream-AMA-backed medicine is useless.
Although he is free to present his opinion, much like the rest of us out here blogging (me, included), do not be fooled by the 'M.D.' at the end of his name. I think he even wrote his own biography on Wikipedia. However, that being expressed, he has gotten himself into quite a bit of trouble in the courts for repeatedly suing people and claiming he was a 'retired psychiatrist'. Carlos F. Negrete of Negrete Law and Health Freedom Law, attorney for Tedd Koren, D.C., got the awful truth out of Mr. Barrett…
At trial, under a heated cross-examination by Negrete, Barrett conceded that he was not a Medical Board Certified psychiatrist because he had failed the certification exam. This was a major revelation since Barrett had provided supposed "expert testimony" as a psychiatrist and had testified in numerous court cases. Barrett also had said that he was a "legal expert" even though he had no formal legal training.
That cross-examination (screen capture PDF) took place in 2005 in Allentown, PA…Mr. Barrett's longtime residence (he was born in New York City in 1933). In 2007, a higher court in Pennsylvania backed up the lower court's decision to dismiss his frivolous lawsuit (original screen capture PDF) (updated screen capture PDF). It was at that point he decided to relocate to Chapel Hill, NC. Perhaps Allentown folks got tired of his crap? I find it amusing that he decided to move to an area that is a hotbed of the very alternative medicine he rails against. The Triangle of North Carolina (Raleigh-Durham-Chapel Hill) contains a plethora of natural, homeopathic and holistic practitioners. I'm pretty sure he didn't move to the area to get warm fuzzies from the locals. I think he saw an opportunity to make money harassing and ambulance-chasing gifted healers. He does have legal bills he needs cover.
A Patrick Pontillo operated a now-defunct website (screen capture PDF) on chemical sensitivities (a subject that I know something about). He maintains an additional, similar website, Blue Marble Album. He has an extensive history on Mr. Barrett.
Tim Bolen has his own history of Barrett (screen capture PDF & Web Archived Page) from his website and wrote an article on the Doctor's Data vs Barrett case. Judging by this posted 2016 legal decision, the case was nearly a stalemate but, Barrett's National Council Against Health Fraud (NCAHF) dissolved after the lawsuit began and Quackwatch dissolved before the case came to trial…even though the website is still active and full of hysterical mainstream medical nonsense. "Googling" this case (I really, really dislike that term but, it is, now, part of our language…for better or worse…) will return links stating that the case was "settled, amicably, out of court". Translation: Both parties were tired of fighting after six years. A lawsuit of this size and scope costs money…and time. And, Stephen Barrett is in his 80s. The briefing notes clearly state that both parties were free to re-file and start new court proceedings. That means…more money and more time.
Additional information:
Steven C. Eisen's Commentary: The Tedd Koren Case (Bolen Report)
King Bio Victory/NCAHF, Inc. Loss (Humantics Foundation)
California Appeals Court Bludgeons Quackbusters (Quackpot Watch/Web Archive)
How The Attack On Alternative Medicine Started (Quackpot Watch/Web Archive)
Stephen Barrett: AMA Shill (Whale)
Be very careful when you read this man's so-called "facts". He is no expert. He merely has an opinion and he has tried to beat people over the head with it. Believing that this man is a seasoned doctor with many, many practicing years of experience would be as ridiculous as believing that I am an experienced journalist. I am not and would never claim to be.