Health
From a UK doctor… I encourage you to read the entire article. I'm shocked. ~Vic
What has been witnessed in the last two years is not medical science. It is the death of reason and the birth of a religious cult. The Church of Covid [was] fathered, illegitimately, by the financial elite and delivered from the womb of governments. Its Holy Trinity…the Pfizer, the Moderna and the Aztec-Zeneca. Baptism is by experimental vaccination. Its priesthood (SAGE), itself controlled by the papal WHO. Pope WHO mediates between the people and the Viral Gods mostly through belief systems of fear and disgust. The cult even possesses strange triplet mantras, ritual ablutions and symbolic headgear. Fit, healthy children are being sacrificed at its altars. Those who willingly joined are too scared to leave, many were coerced [and], a minority resist, hoping for a saviour and a promised land. It is more effective and covid-safe to believe in garlic, silver bullets and wooden stakes.

To hold dominion, the cult practices peculiar sorcery. It redefines our currency of ideas…words. If it cannot cherry-pick statistics, it invokes alchemy to make them lemons. It inculcates a suspension of critical faculties and delusional mass behaviours by an indoctrination with fixed, false beliefs. Hence, the public seems hypnotised to suspend belief, in their own eyes and ears, replacing it with the cult's doctrine that everyone is at risk of a horrible, premature death. [O]ur sole saviour is the covid jab. The NHS piously chants along reinforcing it all like a church choir. If one effectively challenges the beliefs, it casts more spells…censorship, cancellation [and bigger lies]. Heretics are exhorted to drink from the poisoned chalice, lest excommunication. It falsely stains outsiders as unclean, unbelievers [and] anti-vax infidels. The masses flock to the cult. They are thrilled! [E]ach could help save the world. Finally, little lives had big meanings, mission and a free holiday. They would do whatever it took in an extreme solidarity. Why on earth would they wish to return to reality?
One Last Cult Ward Round
Spiked Patients
Renal failure man, 60[…]. He calls. My headset is ready. He is desperate to have the third jab. He has called the 119 covid call-centres and exhausted their algorithms. Okay, I say, book in with the vaccination nurse for your booster. However, it is not okay. I am thinking "…your immune system, suppress and interfere with it at your peril." Renal man cries "…but, they only do the booster. I need the third jab!" I confess, I do not know the material difference…but who will? He moaned, becoming more frustrated. I apologised, knowing I would not have either (over my dead body), [let] alone three. He said his renal specialist had advised him to have the third. Before I even speak to say [that] I would write to confirm what my colleague meant by 'the third, not the booster', he slams down the phone. Regardless, I write to my colleague to resolve my desperate patient's personal covid nightmare.

The answer comes two weeks later. Lymphoma man, 74, calls. The NHS has written to him. "Doctor," he asks, "do I need four jabs?" I raise my eyebrows. What is this new NHS hell? I have a copy of the letter filed in his notes. There is no date on the letter, where it should be [and] there is a menacing QR code, looking like a mutant space invader. The letter confesses it does not know if he is immuno-compromised or merely a normal punter. In either case, it recommends a further jab. The letter reasons, if you are immuno-compromised, let us call it "the third jab of a course" (as if the third jab six months later was always the intention). The letter explains, "It is different to the booster, as it is part of the first ('primary') course." It appears like a sentence constructed in the abstract by a team of highly-paid, clueless government lawyers, not medics.

It continues, sagely, "If you…have already received a booster, following your first and second dose, please treat this as your third dose." I shake my head. Curious. The answer seems to be same jab, different nomenclature. So, what do these semantics mean for the future of my patients? Who should have the booster? How many boosts will they need? When will they need them? How is it decided? The language seems to anticipate a 'secondary', three-course covid meal for the immuno-compromised. It does seem all rather arbitrary. Sadly, lymphoma man is not done. He couldn't care less if he has three or four jabs. He just wanted to know…know what his duty to Queen and country is. I probed, tactfully, testing his feelings[…]. [D]idn't the language disturb him? No. Didn't he find it concerning that, four weeks ago (after his glorious first and second super jabs), he was hospitalised with a primary covid diagnosis and treated for a secondary bacterial pneumonia on the hospital ward? No. Given this, did he have any reservations about a third jab? No. Not one tooth of one cog could be turned. He was sold on it, 'til death would he and the Nth jab part. The degrees of covid irony are infinite.

Then, there are the jab mix-sceptics. This is what our triggered health secretary thinks of them. Mr. Agonised, 81, smells a rat. He had the AZ custom clot-shot twice. He survived. He is aggrieved. Why can't they give him a third-time lucky AZ? He is being offered Pfizer. Can it be safe or effective to mix them? It's a good question […], [but] not the only one he needs to ask. He rang the call-centres [and] they cannot help him. They have referred him to his doctor. 'Doctor' is likely going to refer him to the corporatised government advice…Just do it! He tells me his daughter is a district nurse and is going to do her research. Good luck. She will need access to the Dark Net to get an iota of truth. He asks me what I think and, while he's here (he is not, he is on the phone), should he have the flu jab at the same time? Just do it! I tell him he should do nothing of the sort while he is on antibiotics and steroids. He [needs] to be well. [B]esides, Pfizer [doesn't] want his immune response to be suppressed by steroids. They want to see its full glorious spectacle. As for mixing vaccines, Lord knows… [I]t is as speculative as the whole show. I tell him I cannot comment, [as] it is all so novel and phase three trials are not even complete for two shots. He is frustrated. I mitigate. Does he really want the AZ? Did he know that it has been withdrawn from under 40s because of the clot risk? He did not. All he knows is he needs a third something and will make [god-damned] sure he gets it by hook or crook. He resiles a little. Should he have flu and covid jabs together? I tell him that's what the government would advise but, it would hide the culprit should he become unwell with one. It would be best for him [to] get well, get off steroids and to stagger them. What's the rush? Of course, for the vaccine companies, the more immunogenic the response, the better for efficacy…[but], it comes with the risk of unpredictable inflammation. Besides, a significant number of patients, paradoxically, develop respiratory infections after the flu vaccine (and, [possibly], the covid jabs). Vaccine-derived viral interference may be responsible.

Mr. The Tide-is-Turning, 76, is similar. Should he get the third Pfizer with the flu jab? I run through the basics. He is with me. He confides in me [that] his neighbour got the third [shot], recently and then 'got covid', whatever that means. He is skeptical. Next week he returns, calling me for more advice. I have made an ally. I discover his son works in the practice admin department.

Mr. & Mrs. Compliant in their 30s. She asks when [he can] get his booster. Will his piles delay this? I can tell that this is an important social rite of passage from her excitable tone. She does not need Dr. Party Pooper. Her man needs to hold down a job with a triple jab and feed the three little ones. Besides, what would the neighbours on her row of terraces say?

Parkinson's man, 65. He said the job was very stressful. Three of his colleagues all had TIAs at the start of the year. I took a double take. That was not the medical stuff of stress. If it were, I would also be in the stroke unit, most days, over the last two years. Could it be the jab? [I]t was too early for most. I checked his notes. He (and his colleagues) had the first jab Feb 2021, as they were key workers in a high security government facility. We eye each other. He was a canny fellow. He left, remarking it was 'nice talking to someone who thinks like me'.

Possible Parkinson's man, 70, cannot speak properly, probably due to Parkinson's but, no one really knows. He has been waiting for [an] NHS neurologist's diagnosis for two years. Again, it is all on a headset…[t]he weak, distant, shuffling bradykinetic monotone of a suffering man. A simple generic medication would cure it and release him from a covid-measures jail sentence. There is no emotion in the voice because he is neurologically unwell. A colleague wrote, self-appeasingly, that the mask-like facies of Parkinson's was not observable because of his face mask. Really? She did not dare even peak through a gaping aperture? This was written to abrogate clinical responsibility for a simple diagnosis. The universal excuse for everything is "'cos of covid". I apologise and do what has become a daily ritual…a letter to expedite what was already urgent a year ago. Non-specialist GPs would not generally make the formal diagnosis nor initiate treatment for Parkinson's. He is trapped in a manufactured, immoral situation of spineless, supine risk-aversion. However, I will make an exception in this horrific situation. I instruct him to call me if there is no progress within seven days […]. I will diagnose and treat him myself. This is the real emergency…[not] covid.

Quinsy man, 46, is a medical misnomer of three months standing. His battle-axe wife strong-armed me through the headset. He could not speak (she said he had a speech impediment). It would become clear why that was the case…he hasn't been seen in two years by you! Sure enough, the frequent patient contacts, meticulously documented and crafted to feign the safety of physical presence, were all by telephone. She went on. He had been given three courses of [antibiotics] via telephone consultation for Quinsy over three months. That was really interesting, given Quinsy is a medical emergency. Something was not right. I sacrifice a precious face-to-face slot. He confesses to being an ex-smoker and a heavy drinker. I look in his oropharynx. It looked like tonsillar carcinoma until proven otherwise. Shocking. His wife pulls the 'whilst we're here, doctor' manoeuvre, twice. I am glad she does. A ten-minute consultation, again, becomes thirty but, how can I ignore these poor people, deceived by the government into, vainly, still relying on an NHS they can no longer rely upon. He had a four month neck lesion. He was promised a referral three months ago. It never materialised. I take a peak…barn door rodent ulcer. [It's] [s]kin cancer, festering and eating away at this pale, ginger fellow's neck. Two fast track cancer referrals in rapid succession for one patient. Patients are meant to be seen within two weeks but, it is not happening. I anticipate this by asking them to call me if there is a millisecond of delay. It is not that surprising, after two years of neglect, given the lifetime risk of cancer is 1 in 2. It might get worse. Dr. Ryan Cole explains cancer is a possible effect of covid jabs upon TLR receptors. Moreover, it might, if as suspected, the jab-manufactured spike protein does in fact 'strongly interact with p53 and BRCA-1/2 proteins. p53 and BRCA are the well-known tumour suppressor proteins'.

Sleeping Beauty is 21. She fell asleep at the wheel driving to the gym, dreamed of the impact and was later woken up by a prince passing by. My task at the end of a long chain of practitioners was to tell her, conclusively, that her TATT bloods (Tired All The Time) bloods were normal. No cause for tiredness, bye-bye. She was about to accept the good news and slam the phone down [b]ut, I am genuinely concerned for my patients. I stop her and ask, 'but are you sleepy or tired? No, it just happens at the most unexpected of times. I know the likely diagnosis. I click on the patient's list of medications. Tragic, really. I need to be tactful. No one believes they are unsafe or ineffective. They get offended. I ask when her woes began. Is she sure? Yes. Did you have anything new around that time? No. Are you sure? Yes. This is the problem. The event is so insignificant as to be forgotten. Did she realise she had the second jab two weeks before? No. No memory of this life-changing event. I politely apologise for casting aspersions but, explain she may have narcolepsy. I explain this is extraordinarily rare and one of the causes is vaccine injury. I self-deprecate more, I am only telling her because no one else might and I will be mentioning this to the neurologist, just for her information. I will request an urgent brain scan, since, at the current rate, she might receive a telephone call from an NHS neurologist in a year or two. Scans are one of the only primary care requests to hospitals which seems to happen more quickly during covid. She must report it to the DVLA. She must not drive until advised by them [that] she can. She seems to take it in her stride. The seed does not seem planted. Even if it is, evil fairy Malepfizer is immune, unless it is proven [that] it was [underhanded] in some way, that would put her in additional danger (as happened with the swine flu narcolepsy cases). Pfizer is rich enough to settle out of court, with a non-disclaimer to boot but, it probably won't have to. For the nominal vaccine damage scheme, £120,000 is all she could get but, she won't. Who will class her as 60% or more disabled? She can jolly well walk and reduce her carbon footprint at the same time.

Dot Cotton is 73. The worst of the deranged zealots are the nicotine-stained COPDs. She is part of a new wave of chain-smoking, geriatric, covid wokeness. A bronchitic terrorist… She puffs in, suffocating herself further with her mask + face-shield combo. She is one of the brand-new radicals, readying themselves for the Nth booster while they roll up tobacco. She is chesty but, mostly paranoid about being more chesty. Complaining that she hasn't seen a GP for over two years, she does not recognise the irony of the NHS managing to jab her three times in 10 months while she continues to insist on her divine right to smoke herself to death. These are the NHS red-carpet patients whom sensible doctors and nurses, like me, will wave goodbye to as we are escorted off the premises as NHS lepers. She slaps her biceps and beams. I've had my booster! Wow, rub it in my face whilst I'm at work, won't you. I appear underwhelmed, whilst she is expecting extra social credits. I gently challenge her health ideas for the heck of it. It is patently clear I am not going to find a member of the French résistance hidden under her storm trooper headgear. You do realise that government advice is not necessarily the same as medical advice? Oh yes, of course, Doctor, she fawns. I become adventurous…[Y]ou do appreciate the benefit of the government advice is not conclusive? Her eyes, distorted by [the] bent plastic visor, briefly scan me. As she leaves, she turns like Columbo (she is wearing a beige mackintosh), asking, pointedly, if I'm 'not one of those against vaccines.' Rather than asking if she 'is one of those who does not believe in stopping smoking', I answer politely, 'I believe all sides should be respectfully heard.' She concedes courteously and disappears. Everything is between the lines, all eyes and smiles and, a sliver away from professional crucifixion.

Swab Refusenik is 57. He is livid. He is double-jabbed, and asymptomatic, and the hospital still want to swab him before he has his colonoscopy. He cannot fathom it. What the hell is going on? He is scared, too. While booking a date for the procedure, he protested at being swabbed […]. [T]he lady at the other end was reactive, like only the NHS can be…'so are you refusing the colonoscopy, sir?' No, just the swab. She puts the phone down on him. Now, he confides in me and asks what [on] earth he is going to do. I sympathise and agree to write to his consultant to sort it all out. He admits me he only got jabbed to make life normal, again. He did not want either. He is not having the booster, [a]llegedly.

Mr. Plumber, 53, tells me he developed bad guttate psoriasis after the first jab, shingles after the second and he is worried about the third. What could be in store for him next? Smallpox? Leprosy? We will find out. He still wants it. He is confused as, all he ever deals with are covid call-centres. I counsel him on alternative strategies, such as not having it but, feels he should have it. The propaganda is too strong. Even offering a speculative exemption letter sounds schismatic to him. He becomes anxious. His daughter is a nurse and is looking into it but, what more does he need to know? He is alive and kicking two years later, after the world's most over-hyped and over-televised pandemic. He is low risk. The jabs are producing disease in him. I am dealing with a mental health pandemic.

Ms. Clock-Ticking, 36, is desperate for pregnancy. Irregular periods post-jab are so common, they have passed into folklore. She shrugs of the three month lapse of her Swiss clock-like menses as mere piffle to her wish to be with child. 'Yes, doctor, my period became irregular after the jab as I thought it might.' Presumably, as the regularity returned, her faith in the non-science government narrative returned. She thinks the rot stops there. I wish her luck.

Ms. Siren, 40. Periods absent since the second jab. Nevertheless, she went back for the third a month ago. She wonders about menopause but, her mother went through it, […] aged 55. She admits that her periods became irregular and prolonged after the first jab in January. She is part of a hospital study (SIREN) into the jab and, has regular PCR and antibody tests. No one has [asked] her about jab adverse effects.

Village fête lady, 65, takes the biscuit one busy morning. She hobbles in sporting a blue rinse perm and a home counties accent. The conversation degenerates from her poorly ankle to 'you must be so busy these days' to covid, rapidly. She is restrained in her frustration but, her voice quivers…'why oh why can't they all just get vaccinated, doctor?' She asks as if it is a matter of mere politesse. 'Can't they all just say please and thank you, doctor? Why can't they? Then, we could all go back to normal and have a merry Christmas together.' She quickly moves on to covid Santa Claus…ooh, and Dr. Whitty…'isn't the country so lucky to have him?' This time, words nearly fail me. I remind [her] that her view is predicated on the assumption that the vaccines are safe and effective but, tens of thousands are dying from them and there are millions of ADRs. It beats the mortality of all the other vaccines, rolled together over decades and it hasn't even been out a year. 'No, it's not', she retorts, coldly. This time words do fail me. Whatever her view is predicated on or not, it is not worth being detected and singled out. The programming is way too deep. Props to the propagandists. [T]hey have done an incredible job.
Forty-five years ago, today, the one-hour documentary Nat Hurst, MD: 20th Century American Physician aired on TV (network unknown). Written and directed by Raúl daSilva, it was produced and narrated by Jerry Carr.
The life of prominent African American medical doctor, Nathaniel Hurst, who rose from a poor family to the presidency of both a major hospital and the Monroe County Medical Association.
There is very little written about this production but, I did manage to dig up some data on Nat. ~Vic
Nat received his M.D. from the University of Rochester School of Medicine and Dentistry in 1954. He did his internship and residency in internal medicine at Rochester General Hospital. He entered private practice in 1958.

In 1976, Nat was installed as the first African-American president of the Monroe County Medical Society. In 1981, he received the Edward Mott Moore Award, the Medical Society's highest honor and The Community Leadership Award of the Urban League of Rochester.

Nat was an expertise [sic] in geriatrics, pioneering a number of innovative programs. His interests included giving time to such projects as the Sickle Cell Anemia Project, the Inner City Health Council and the Catholic Interracial Council

Nat left an indelible imprint on Rochester's medical community, first as an internist in the late 1950s and then as vice president, and president, of the former Park Avenue Hospital medical staff. He is credited with major involvement in the planning, building and operating of Park Ridge Hospital and Nursing Home. He later became director of the hospital's internal medicine department and subsequently medical director of Park Ridge Hospital.

Birth: December 11, 1919, Suffolk City, VA
Death: December 22, 2000, North Carolina
Buried: White Haven Memorial Park, Pittsford, NY

Dr. Nathaniel John Hurst
Find A Grave Memorial
Yes. I'm still alive. I wasn't sure I would be after battling septicemia. That is not something to be trifled with. I had an abscessed tooth rupture on me the night of December 14/15. The details of my desperate attempt to get it pulled is boring but, suffice to say that, with a 103 fever and delirium, I did manage to post here, scribble some instructions for a friend and write out a will. The pain was unimaginable and the dead bacteria my body shed while I was recovering was disgusting. I never could get pain medication and I had a bad reaction to an antibiotic. I have no kind words for the dental industry. It's taken me six weeks to get my energy levels back to normal. It wasn't until after my ordeal that I did some reading on toothaches. They can, indeed, kill you. I was scared and I got lucky.
Thank you for all the kind words.
I am battling something that I am not totally sure I will survive. I don't mean to come across as dramatic but, I need to let readers of this blog know why I won't be posting. I may return…I may not. I don't honestly know.
This is, now, effectively, a static blog. I encourage you to read all of my Chris Thomas posts. I have sporadically posted years ago, so, I do have some older posts going back to 2013, I think. Peruse if you wish.
Thank you to all of my readers. You are so appreciated.
~Vic
[Addendum: I'm not taking this post down as I put it up for a reason. That being said, I am alive and well…and doing the best I can. ~Vic]
I am an avid herbal tea drinker. My favorite brand is Traditional Medicinals. They always put inspirational thoughts and quotes on the tea bag tag. I love this one. ~Vic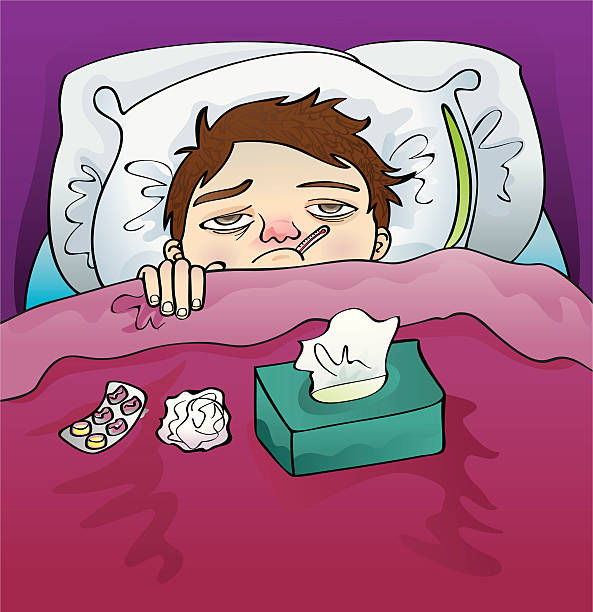 I got waylaid by a nasty flu bug that I am still not quite over, yet. Right around Christmas, my neck became very stiff and I had a hard time turning my head from side to side. I visit a chiropractor regularly and this wasn't spine-related. Having had an allergic reaction to a hair product over a decade ago, I recognized the feeling of lymph node activation. Not good. After my last post on January 14, I was run over by a fully loaded dump truck and didn't get the license plate number. Fem-fluenza seemed to be altogether fitting and proper after fellow blogger Britchy battled 'Manbola'.
My new friend gifted me with exhaustion, a sore throat, a strange colored goo-substance in my sinuses and a headache from hell. I can count on one hand how many times in my 52 years I have had a headache. I'm not prone to them. The closest I get is one (or the other) temple will get sore when I need an adjustment. This? My entire skull hurt. My temperature jumped up and down between 99.8 and 101.6, my ears got really hot (there is a joke in there, somewhere) and my eyes ached. I'm not talking scratchy eyes or itchy eyes, I'm talking total eye-socket pain…and, they were hot, too.
There was a three-day stretch where the fever stayed around 101 and eating was just out of the question. I didn't even have the strength to lift my head, much less chew. My stomach & lungs stayed busy with whatever alien potion was sliding out of my head (which I continue to hack up). In the middle of this waking nightmare, there was entertainment…1000s of channels to stare at while your brain cooks, your eyes weep, your nose runs and you fade in & out of consciousness.
I happened to be catching a repeat episode of Forensic Files on HLN in a lucid moment and came to a common sense conclusion despite my condition. I'm not fond of the last name Peterson. I will explain further.
The particular episode I am referring to is about Michael Peterson and the murder of his wife Kathleen. He was a novelist, wrote columns in the Durham Herald-Sun and was, supposedly, a Marine Vietnam Veteran. The murder took place in Durham in December 2001 and he was convicted in October 2003. There is still some question as to whether or not he was guilty for another woman's death but, I'm not going to cover his case here. During the show, it hit me. That last name…
I'm sure everyone remembers the Scott Peterson/Laci Peterson murder case. He was convicted in 2004 and sits on death row at San Quentin awaiting a lethal injection while his case is being appealed to California's Supreme Court. Then…there's ex-cop Drew Peterson. He came on the scene when his fourth wife Stacy disappeared without a trace in 2007. That lead to a re-opening of his third wife's death, Kathleen, in 2003. He was convicted of her murder in 2012 and got added time at Terre Haute Penitentiary for attempting to have the Prosecutor in his case killed. What a charmer he is.
After the episode was over, all I could think was "Don't marry anyone with the last name Peterson, especially if your name is Kathleen." Sheesh.
Introduction
We have travelled a long way along the path to achieving soul re-integration. Many millions of people are ready, or nearly ready, to make the final step into full consciousness. Just when we will, collectively, make that final step is still not fully determined. When the time is right, we will all take that step together. In order to be "ready" to take that final step, we need to be as clean and clear of all of our "issues" as it is possible to be. We need this full clearance in order to make enough "space" to allow the higher self unrestricted access into the physical body. So what are these "issues" and how do we clear them? How do I know if I have any unresolved "issues"? The answer is within the body itself…symptoms of ill-health.
The Root Causes of Illness
To understand the root causes of illness, we need to first understand how the body works and, more importantly, how the soul, the higher self, uses the body to communicate to us. The author has worked as a healer and a psychic surgeon for over thirty years, exploring how symptoms of illness arise, how they can be healed and how the body can be brought back into balance. Essentially, that is what an illness is…an imbalance in the energy patterns of the body. Bring the energies back to balance and the symptoms of illness disappear. It really is that simple.
When we first divided the soul into two, 7,000 years ago, forming the physical self and the higher self, we also provided ourselves with a "route-map" of how we determined if we were following the dictates of the higher self and lived through the experiences that we had planned for each successive lifetime. This "route-map" is given form through the body's seven primary chakras.
The Seven Primary Chakras
Over the 7,000 years of the Human Plan, many individuals, and many cultures, have been aware of the chakras and the function they play in our everyday lives. Unfortunately, when the knowledge of the chakras was brought to the west, that knowledge became "westernised" and watered down into something romantic. In many, many instances, the true connection that the chakras have between the body and the soul have become lost.
The seven primary chakras are located on the spine and not in individual organs. The chakras look like "ice-cream-cones" of energy, spinning vortices, and not like a rose or a lotus blossom opening. There has also been a great deal of speculation as to the number of chakras ranging from 4 to 13, all located somewhere along the spine. There are only 7 primary chakras along the spine, however, there are a total of 238 chakras located in the body and these additional 231 are usually known as the acupuncture points [or meridians].
The body is constructed around the soul with the main concentration of soul energy being down the spine. At relevant positions along the spine, the soul energy opens up into distinct vortices of energy and each of these vortices (chakras) relates to specific organs and to specific regions of our lives. Every single person on the planet has these chakras in exactly the same location and, each chakra relates to the same organs and the same regions of our lives. Nobody is any different.
The First Chakra
The first chakra is located at the very bottom of the spine. The energy flow from the soul is directed from the higher self through the top of the head and down the spine. That soul energy then connects into the planet's own consciousness energy through the first chakra. This is why this chakra is also sometimes known as the "root" chakra as it literally "roots" the soul to the planet. As this chakra's primary function is to connect us with the planet, it deals with our sense of security. This is the chakra that deals with our "fight or flight" response to whatever situation we find ourselves in. This first chakra relates to the skin, the muscles and to the skeleton. It also relates to the kidneys, the urinary tract and the adrenal glands.
The way in which it works is this:
If we are in a situation where we feel mildly insecure (stressed) and we want someone to give us reassurance, the skin becomes affected with eczema. If we are not reassured, the muscles become stiff. If we feel insecure over a prolonged period of time, the skeleton (particularly the spine) becomes affected resulting in osteoporosis. The first chakra can also become imbalanced in more immediate ways through the kidneys and urinary tract. If we suddenly feel insecure and do not know where to turn for reassurance, we can urinate. This is why the young and the elderly can become incontinent.
There are several ways in which the first chakra can be re-balanced…doing something practical, something that makes us feel "grounded". This can be things like washing dishes by hand instead of using a dishwasher, taking up a hobby such as sewing or carpentry…walking in a garden, particularly in bare feet, to help re-connect with the ground. Use a meditation that works with and re-balances all of the chakras, paying particular attention to the first chakra. [Note: If you use a chakra balancing meditation, you must balance all of the chakras during the meditation. It is no good just working on one chakra. All must be worked on or you will create a greater imbalance in the energies of the chakras.]
The Second Chakra
The second chakra, also called the sacral chakra, is located where the spine meets the pelvis and opens equally both front and back of the spine. In other words, the vortex of energy extends to the front as well as to the back of the spine. In order to avoid confusion, the illustration above only shows the back view. This chakra relates to the lower spine, the pelvis, uterus and ovaries in women and, testicles and prostate in men.
The second chakra has two functions, primary and secondary. Its primary function is to do with our creativity and its secondary function is with our sexual (husband and wife-type) relationships. Virtually all of the problems people experience with this chakra are connected to relationship problems.
For example:
Lower back pain is short-term insecurity within a relationship. Hip pain is long-term insecurity within a relationship. Problems with the ovaries and/or the uterus are related to the withdrawal of a woman's sense of nurture from a relationship. Problems with the testes and the prostate are related to a man's withdrawal from a relationship.
All of these relationship problems can be overcome if you begin to work with the chakra's primary function by taking up a creative hobby. The deeper the relationship problems, the more creative you will need to become to overcome the physical symptoms. You will also need to make use of the giveaway – see below.
The Third Chakra
The third chakra, also called the solar plexus chakra, is located just above the tummy button. Again, it is located on the spine and opens equally front and back of the body. The primary function is to do with personal power and its secondary function is to do with the emotions we either do, or do not, express in personal power situations. The chakra relates to the mid to lower spine, the liver, gall bladder, pancreas, spleen and, through the spleen, the lower body lymphatic system, the stomach and, both large and small intestines.
To continue reading (it's 12 pages), download the PDF version HERE.
[Note: This PDF was originally posted on the One-Vibration Forum on December 4, 2011.]