november 27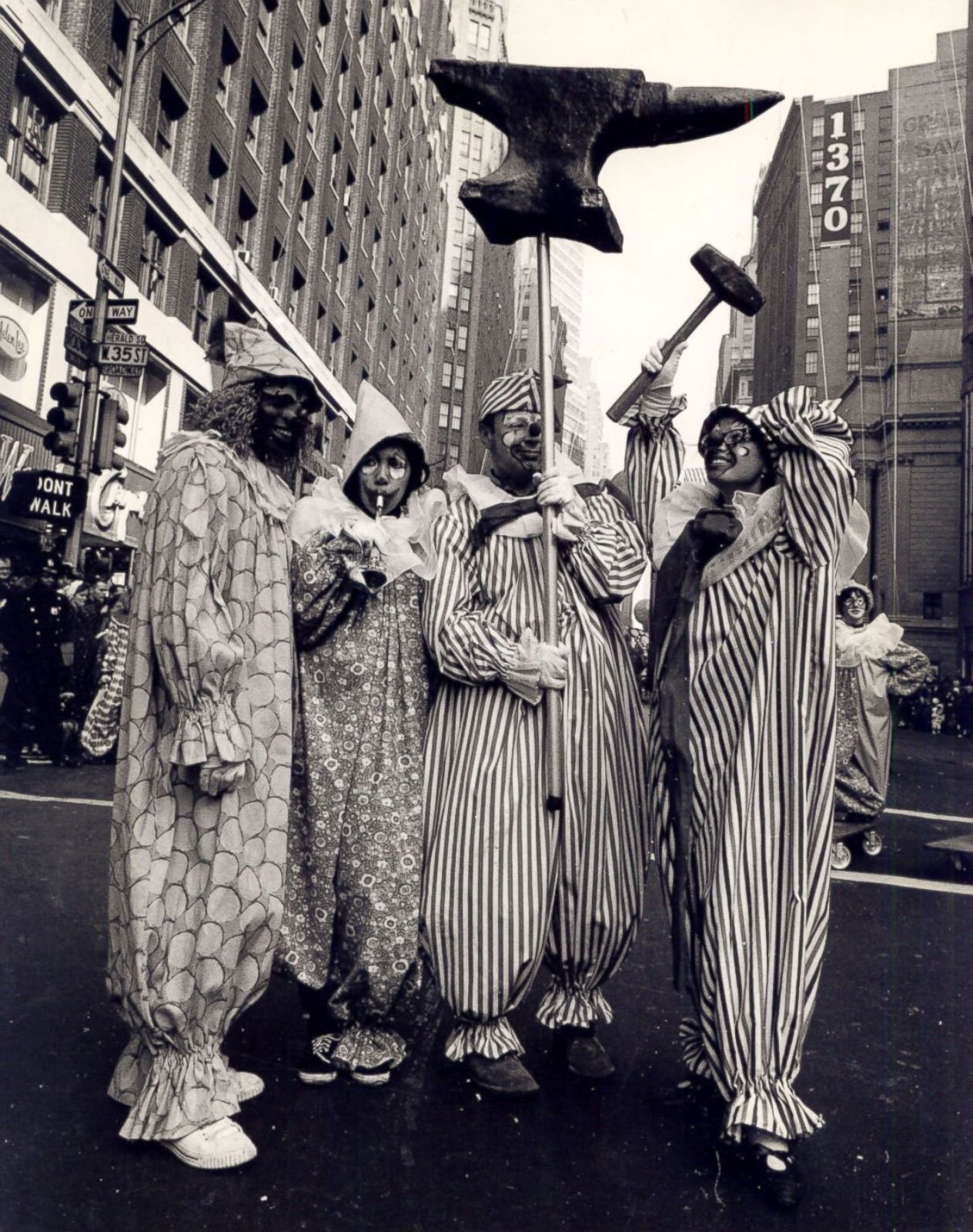 Ninety-six years ago, today, the very first Macy's Thanksgiving Day Parade was held.
From History Channel:
As the United States prospered during the Roaring Twenties, so did New York City's iconic department store, Macy's. After going public in 1922, R. H. Macy & Co. started to acquire competitors and open regional locations. Macy's flagship store in Manhattan's Herald Square did such a brisk business that it expanded in 1924 to cover an entire city block, stretching from Broadway to Seventh Avenue along 34th Street.

To showcase the opening of the "World's Largest Store" and its one million square feet of retail space at the start of the busy holiday shopping season, Macy's decided to throw New York a parade on Thanksgiving morning. In spite of its timing, the parade was not actually about Thanksgiving at all but the next major holiday on the calendar…Christmas. Macy's hoped its "Christmas Parade" would whet the appetites of consumers for a holiday shopping feast.

[Previously], the only Thanksgiving parade that had previously passed through the city's streets was its peculiar, and to many annoying, tradition of children painting their faces and donning tattered clothes to masquerade as "ragamuffins" who asked "Anything for Thanksgiving?" as they begged door-to-door for pennies, apples and pieces of candy.

At [9:00am EST], on the sunlit morning of November 27, 1924, Macy's gave the children of New York a particularly special Thanksgiving treat as a police escort led the start of the parade from the intersection of 145th Street and Convent Avenue. Macy's had promised parade-goers "a marathon of mirth" in its full-page newspaper advertisements. While the parade route may not have extended over 26 miles, its 6-mile length certainly made for a long hike for those marching from Harlem to Herald Square.

Although the parade garnered only two sentences the following day in the New York Herald, […] it proved such a smash that Macy's announced in a newspaper advertisement the following morning that it would stage the parade, again, the following Thanksgiving. "We did not dare dream its success would be so great."
Macy's History (NYC Tourist)
Twenty years ago, today, the #1 Billboard Hot 100 and Billboard Hot Rap song was Doo Wop (That Thing) by Lauryn Hill. It debuted at #1, the tenth song in the chart's history to do so and, the first début single to do so.
Awards
♥ 1999 Grammy Awards: Album of the Year, Best R&B Album, Best New Artist, Best Female R&B Vocal Performance & Best R&B Song
♡ 1999 American Music Awards: Favorite Soul/R&B New Artist
♡ 1999 MTV Video Music Awards (VMA): Video of the Year, Best Female Video, Best R&B Video & Best Art Direction in a Video (Gideon Ponte)
♡ 1999 Soul Train Awards: Sammy Davis Jr. Award for Entertainer of the Year (Female), R&B/Soul or Rap Album of the Year, Best Female R&B/Soul Album & The Michael Jackson Award for Best R&B/Soul or Rap Music Video
Nominations
☆ 1999 MTV Video Music Awards: Best Hip-Hop Video
☆ 1999 Soul Train Awards: Best Female R&B/Soul Single