global warming
We have all seen the increasing number of newspaper articles where the scientists and climatologists, who were the main protagonists of "man-made" global warming, withdrawing their research and claiming that governments misquoted them. The outcome being that there is now a great deal of doubt over whether the world is warming up, man-made, or not. Most of the arguments have been used to back up the Oscar winning film by Al Gore called An Inconvenient Truth. This film is now part of UK school curriculums for children over the age of eleven. In 2007, a concerned parent began a court case against the British Government claiming that this film, and its supporting material taught in schools, was full of false claims. The court case eventually ended up in the High Court and was adjudged to be tantamount to propaganda as the claims made could not be substantiated by government scientists. The judges ruled on a number of points and declared that, if the film was shown in schools without "balancing" material being taught alongside it, the teacher could also be breaking the law, as teaching propaganda is not legal (section 406 of the Education Act 1996).
So, what is the real truth about Global Warming?
The climate has always changed in accordance with the amount of energy we receive from the Sun. For example, in Roman times, Britain's climate was an average of about three degrees warmer than currently and the Romans were able to grow grape vines along Hadrian's Wall. Since then, the average temperature has risen and fallen several times, sometimes warmer than now, sometimes cooler than now. Between 1000 and 1350, the average global temperatures were about one degree warmer than currently and, is known as the Medieval Warm Period. However, in about 1400, the average temperature began to drop to about one and a half degrees below current levels and, a Mini Ice Age began. This was the reason why the Thames froze over in London and the fashion for winter fayres began. The last winter fayre took place in 1815 (PDF has typos) as the temperature began to rise and the Thames no longer froze. Average global temperatures have been rising ever since.
This date of 1815 has been used as the basis of the argument that global warming is man-made as this date also coincides with a growing use of fossil fuels. If the global temperatures are rising because of the carbon dioxide from fossil fuels then, it should continue to rise as we produced more and more carbon dioxide. However, in 1995 global temperatures stopped rising and have generally dropped ever since (official figures from the Meteorological Office). This period of cooling also coincides with a reduction of the Sun's activities (called a Maunder Minimum) which is still continuing and hence, the slow drop in temperatures. This is why all of the scientists are back-tracking on their claims. [T]here is no evidence to support them.
So where did the claims for man-made global warming arise?
The first evidence of it being a deliberate attempt to mislead us was uncovered by researcher and presenter Ian R. Crane in a document written by the Club of Rome. This document is called The First Global Revolution and was written in 1991. This document outlined a plan where if humanity was made to believe that fossil fuels were responsible for global warming, a "carbon tax" could be levied which would be used to finance "The New World Order". This is the same New World Order that every head of government, worldwide, has proclaimed for the last twenty years. In other words, carbon based man-made global warming is a deliberate hoax. This deliberate hoax is confirmed by the hundreds of emails released from the University of East Anglia's Climate Research Unit.
I can hear you all whispering "conspiracy theory" behind the back of your hands and giggling about what I've said here. Except, the High Court ruling, together with the release of the emails, means that this is not a conspiracy "theory" but, a conspiracy "proof".
Always "feel" for the truth of a claim before you believe it.
But, we are likely to see temperatures rising again in the near future as the Maunder Minimum comes to an end, estimated in 2011/2012 and the Sun increases its energy output. Other changes are also to come as the Earth's axis continues to shift to vertical (see The Universal Soul). This shift of axis has recently been confirmed by the Inuit peoples of Canada by their long-term observations of celestial constellations. The Inuit noticed that the constellations are in a different position leading them to conclude that the Earth's axis is moving towards the vertical.
This observation by the Inuit is also backed up by the observations of hundreds of amateur astronomers. The axis shift also accounts for the Magnetic Pole shift. The Magnetic Pole isn't actually shifting. That is staying in the same place. It is the relationship between the Pole and land masses that is changing as the Earth's axis changes. In other words, the Pole is staying put but, it is the Earth that is moving. This axis change will also bring about climate change but, it is more likely to bring about a stable climate than storms and floods.
However, this does not mean that we should abandon our obligations to the planet and to the environment. The strategies adopted by many people, who took their responsibility for responsible use of fossil fuels seriously, needs to continue. Don't forget that every tree cut down is a tree lost and, all coal, gas and oil used depletes the Earth's resources, as well as adding to pollution. [S]o, we all need to continue to be aware of the impact of our actions.
Make your footprints as small as possible…carbon or otherwise
© 2011 Chris Thomas
The Forum (One Vibration Forum/Blog February 16, 2011)
Download The PDF & Share
"Firstly, we are not a slave race." ~ Chris Thomas
Those of us who have a more alternative view of world events are receiving increasingly confusing stories of who we are and, just what is the purpose of life on this wonderful planet of ours…all of this confusion being centred [around] the dates of 2011 and 2012. Over the past few years, I have taken delivery of a growing number of letters and emails and, had conversations with people who are becoming progressively more confused over information they have received, from numerous sources, about a race who call themselves Annunaki. All of this information claims that we are somehow [ascending], somewhere unspecified, where we will magically transport ourselves to a Fifth Dimension.
How do we make the leap?
Deep down, we all know we are here on Earth for a reason but, at our current level of consciousness, can't quite grasp the details of our story. We know that we are changing, we also know that, as a race, we are set to make a huge leap in consciousness awareness…but, how? This is where the confusion arises. [H]ow do we achieve what we know we should be achieving as there does not appear to be any guidelines? This lack of known direction is creating a void, a lack of certainty, which is proving to be very unsettling.
The problem is that all of this discussion about Ascension has its attractions but, with that sense of attraction, also comes confusion. This has arisen because, while we know we should be on our amazing Earth, at the same time, this offer of 'Ascension' suggests that we might be able to achieve a raised consciousness by leaving the planet but, without solving any of the problems we have generated. Into this void has arisen a story which, on the face of it, has many attractions. Here we have an alien race that claim to be our makers and who have returned to Earth, at this time, to help us through our transition to a 'fifth dimension.' These claims centre [around] a Galactic Committee, of varying names and descriptions, who control a large fleet of space-ships, under the control of Ashtar Command, that are arriving in our solar system with the intention of transporting us off the planet.
Leaving our troubles behind…
This Annunaki Plan is seductive, offering to take care of all our troubles for us…we (humans) are taken off the planet and, so, we no longer need to worry about global warming, nuclear weapons, pollution, overpopulation and food shortages… We wouldn't have to deal with those kinds of problems as these kind aliens will sort all of that out for us. But…having read a great deal of the information these aliens are channelling, nowhere do they state where they are meant to be taking us. Somehow or other, ascending to a fifth dimension is meant to solve all of our problems, cure all of our ills and, lead us into a future where all will be beyond our wildest dreams. However, wherever these aliens take us to, it will not be on Earth. These aliens also state that they created humans to be a race enslaved to the Annunaki. This enslavement should also be taken into account when we consider this 'Annunaki Plan'.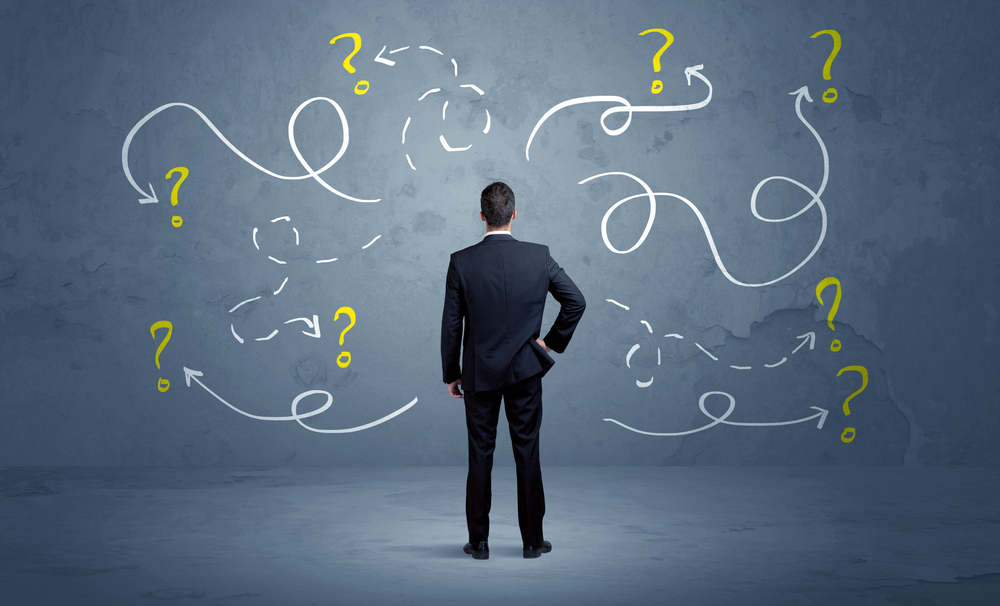 The Alternative
My own viewpoint is that, having researched and written about human history, as recorded in the Akashic, for the past thirty years or so, there is an alternative to this alien 'Annunaki Plan.' Firstly, we are not a slave race. When we were first created, we freely chose to come to Earth to explore a request made by the Creator…is human life possible? This is our purpose on Earth. There is no other. Secondly, we are close to answering the Creator's question. This is what the dates of 2011 and 2012 are about…the completion of The Human Plan, the completion of the Creator's quest for an answer. Given we are so close to answering the Creator's question, why would we want to leave the Earth? The answer[?] [We] don't. If we leave the Earth, we fail in our chosen task and the repercussions of abandoning our Earth will send shock-waves through the whole Universe.
This is my purpose for writing The Annunaki Plan? or The Human Plan?, to try and clarify what our choices are […]. [It] is our choice to make. Do we abandon the Earth and travel to an unknown destination and, [an] unknown future with an alien race who claim to have created humans as their slaves? Or, do we stay on Earth and complete the task we set ourselves on, [for] the Creator's behalf and create for ourselves a human future without limits?
Answering the Creator's question…
Once we have answered the Creator's question, we bring ourselves all of the answers that we need to resolve all of the problems here on Earth. [We] can save ourselves and the planet with this one act of completion. Abandoning the Earth means that we leave the Creator's question unanswered.
[We need] to try and clarify this confusion over the 'fifth dimension.' As someone who has worked with the energies of the human body for over thirty years (as a psychic surgeon), my experience has taught me that the body contains a surprising amount of energy (around 12 dimensions). [Try] applying Einstein's E=mc2 equation to the body and you will see what I mean. The 'fifth dimension' actually relates to the third chakra…about navel level. I am sure we would all agree that ascending to your navel is not a major step forwards in human evolution!
© Chris Thomas 2010
Cygnus Review Magazine (Issue 10, Page 9, October 2010/Download & Share)
The Blog Post (Cygnus Review Blog…with the wrong author credited)
At the end of 2009, the British government very reluctantly acknowledged that they were chemically seeding the atmosphere "as a means of combating global warming" – see later.
However, the dumping of chemicals into the atmosphere goes back many years. For more details of this and the underlying reasons see my book, written with Dave Morgan, called "Project Human Extinction" which has chapters and appendices detailing the use of chemicals and biological agents either as weapons testing or population control. Also see numerous articles on the internet which detail the kinds of chemicals that are being dumped into our atmosphere by both military and civilian aircraft.
The first use of air-borne biological agents was by the Japanese in 1941 and 1942 when they sprayed the Chinese mainland with bubonic plague from aircraft. This spraying from aircraft was noted by the American Military who began their own testing programmes on their own populations. In 1949, the US Army began a 20 year programme of simulated germ warfare attacks against American cities, conducting at least 293 open air tests. These are the first known use of "chemtrails".
The effect of the chemicals was studied by the vivisection of farm animals, most notably cattle, and this is the actual reason for the animal mutilations which have been blamed on UFO's. They are nothing to do with UFO's with the military involvement being confirmed by a secret FBI investigation published under the Freedom of Information Act a few years ago.
Added to this biological weapons use is the deliberate destruction of the bee population. Bees are the planet's primary pollinators but are not needed for Genetically Modified crops. Therefore, as far as the GM companies are concerned, if there are no bees, no crops will grow and people will turn to GM to feed themselves. I have a personal experience of this in that in September 2009, I woke up to find the sky over my house had a grid pattern of chemtrails. In that September, there had been a glut of fruit and an extremely high wasp and bee population. Three days after the grid pattern chemtrails there was not a bee or a wasp to be seen. Nexus magazine published a letter of mine at the time of this incident which produced a crop of letters from others confirming similar experiences. A similar letter was published in Nexus in October of last year written by someone in Yorkshire giving exactly the same story – a grid pattern of chemtrails with a noticeable death of bees.
The problem does not only relate to bees, all insects have been affected and this is one of the major reasons for the decline in bird numbers as there are not enough insects for them to eat. There's a simple way of checking this. Twenty years ago, if you drove anywhere rural at night, you had to wash the windscreen, headlamps and radiator grille of the car to clear off all of the dead bugs: this is no longer necessary as there are no longer enough insects to cause this problem.
So what is the purpose of chemtrails?
There seem to be several reasons apart from the testing of biological weapons.
From some of the chemical analysis reports I have read, some of the chemicals are specifically designed to reduce soil fertility. In other words, to destroy the production of food crops. Again, this seems to tie in with the wants of the GM companies.
However, there is also the question of population control. In 1992, The United Nations Conference on Environment and Development Earth Summit took place in Rio de Janeiro. Out of this summit came the "Biodiversity Treaty" and "Agenda 21". The stated aim of these agendas is to reduce the world's human population to "a sustainable 500,000,000" (five hundred million). Given that the official world population figure puts the global human population as around 6,500,000,000 (six billion, five hundred million) it means that the global population must be reduced by six billion people by the year 2050 – the date given at the summit – that is 350,000 people per day or 128 million per year.
The way in which chemtrails work in respect to the Rio Summit is to make people susceptible to illness. The chemicals sprayed are designed to give people the "first half" of an illness: for example, some of the chemtrails have contained chemicals which affected the lungs. This lung weakness then made the body more receptive to illnesses such as Bird Flue, Avian Flue (different strain to bird flue) and Swine Flue. The "second half" of these illnesses would be given either by further chemtrails or by annual flue vaccinations.
To return to climate control.
We have had steadily climbing global temperatures since 1850; this is an undisputed fact. However, the reason for this temperature rise is not anthropogenic (man-made).
Despite Al Gore's infamous "hockey stick graph" (which has been legally proven a fake – Al Gore "averaged out" the actual figures to give a deliberately misleading graph) which most people have assumed to show actual climate change, the truth is (from official and Met Office figures) that when temperatures began to rise in about 1800, the cause of the rise was due to increased sun activity.
Between the years of about 1450 and 1850, the average global temperature was below freezing. In 1850, the temperature began to rise above freezing and continued climbing until 2000 where temperatures stopped rising. Since 2000, global temperatures have actually dropped slightly – by only about 0.1 of a degree – so we do not have "runaway global warming" caused by human production of carbon dioxide, what we do have is an increase in Sun activity since the early 1800's and this increased Sun activity stopped in 2000 where the Sun entered a period known as a "Maunder Minimum" – see my book Synthesis for more detail on this. The Friends of the Earth produced their own figures for annual carbon dioxide production and found that "human activities" produce about 26 million tonnes whilst the Earth naturally produces about 980 tonnes.
The British government has stated that they are "chemically seeding" the atmosphere to combat global warming. The main ingredient of this "seeding" is water vapour, or by another name, clouds. The argument is that by increasing cloud cover global warming can be combated by reflecting the Sun's heat back out into space. But, cloud cover actually causes global warming by trapping hot air close to the Earth's surface. As an example: think of a winter's night, the sky is clear and we have a severe frost. The following night is cloudy but there is no frost as the cloud cover acts like a duvet and holds the heat close to the surface – see reports and studies by the likes of Professor David Bellamy for more detail on this.
So the British government policy of cloud seeding will not combat global warming but will, in fact, increase it. Why would they want to do this? In order to make us believe that global warming is happening and that all of the other ludicrous policies that go with their strategies are necessary and to keep us in a state of fear – a population living in fear is easily manipulated, their health suffers and the process of consciousness reintegration is slowed, if not stopped.
In summary: The reason for chemtrails is population control and population reduction as well as promoting GM crops.
In addition to the use of chemtrails, there is the fluoridation of drinking water. This is not natural Calcium Fluoride as most believe but chemically produced sodium fluoride (Hexafluorosilicic Acid) a known carcinogen and the cause of many other health problems. It is more toxic than lead.
The increased uses of pharmaceutical drugs that are know to be harmful. The British Medical Association states that in Britain, 250,000 people per year are hospitalised by drug reactions of which 10,000 die every year. The American Medical Association states that in America 136,000 people die each year directly from adverse effects of prescribed drugs. The AMA also states, in its 5 year study published in 2008, that medical treatment (of all kinds) is responsible for killing two and three quarter million people per year in America alone. Given medical treatment is global; the global death rate is probably in the region of 10 million at least. This is a long way from the Hippocratic Oath – first do no harm!
You can download the PDF version HERE.
[Note: This created PDF was written by Chris Thomas and originally posted, with his permission, on June 6, 2011, on the defunct Mount Zion 144 Forum]