2011
"Firstly, we are not a slave race." ~ Chris Thomas
Those of us who have a more alternative view of world events are receiving increasingly confusing stories of who we are and, just what is the purpose of life on this wonderful planet of ours…all of this confusion being centred [around] the dates of 2011 and 2012. Over the past few years, I have taken delivery of a growing number of letters and emails and, had conversations with people who are becoming progressively more confused over information they have received, from numerous sources, about a race who call themselves Annunaki. All of this information claims that we are somehow [ascending], somewhere unspecified, where we will magically transport ourselves to a Fifth Dimension.
How do we make the leap?
Deep down, we all know we are here on Earth for a reason but, at our current level of consciousness, can't quite grasp the details of our story. We know that we are changing, we also know that, as a race, we are set to make a huge leap in consciousness awareness…but, how? This is where the confusion arises. [H]ow do we achieve what we know we should be achieving as there does not appear to be any guidelines? This lack of known direction is creating a void, a lack of certainty, which is proving to be very unsettling.
The problem is that all of this discussion about Ascension has its attractions but, with that sense of attraction, also comes confusion. This has arisen because, while we know we should be on our amazing Earth, at the same time, this offer of 'Ascension' suggests that we might be able to achieve a raised consciousness by leaving the planet but, without solving any of the problems we have generated. Into this void has arisen a story which, on the face of it, has many attractions. Here we have an alien race that claim to be our makers and who have returned to Earth, at this time, to help us through our transition to a 'fifth dimension.' These claims centre [around] a Galactic Committee, of varying names and descriptions, who control a large fleet of space-ships, under the control of Ashtar Command, that are arriving in our solar system with the intention of transporting us off the planet.
Leaving our troubles behind…
This Annunaki Plan is seductive, offering to take care of all our troubles for us…we (humans) are taken off the planet and, so, we no longer need to worry about global warming, nuclear weapons, pollution, overpopulation and food shortages… We wouldn't have to deal with those kinds of problems as these kind aliens will sort all of that out for us. But…having read a great deal of the information these aliens are channelling, nowhere do they state where they are meant to be taking us. Somehow or other, ascending to a fifth dimension is meant to solve all of our problems, cure all of our ills and, lead us into a future where all will be beyond our wildest dreams. However, wherever these aliens take us to, it will not be on Earth. These aliens also state that they created humans to be a race enslaved to the Annunaki. This enslavement should also be taken into account when we consider this 'Annunaki Plan'.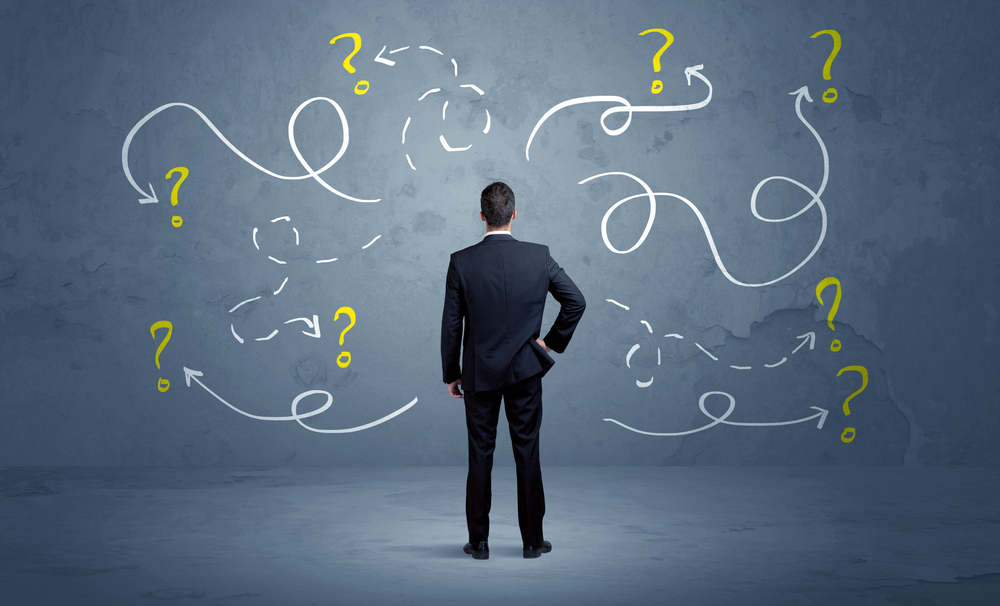 The Alternative
My own viewpoint is that, having researched and written about human history, as recorded in the Akashic, for the past thirty years or so, there is an alternative to this alien 'Annunaki Plan.' Firstly, we are not a slave race. When we were first created, we freely chose to come to Earth to explore a request made by the Creator…is human life possible? This is our purpose on Earth. There is no other. Secondly, we are close to answering the Creator's question. This is what the dates of 2011 and 2012 are about…the completion of The Human Plan, the completion of the Creator's quest for an answer. Given we are so close to answering the Creator's question, why would we want to leave the Earth? The answer[?] [We] don't. If we leave the Earth, we fail in our chosen task and the repercussions of abandoning our Earth will send shock-waves through the whole Universe.
This is my purpose for writing The Annunaki Plan? or The Human Plan?, to try and clarify what our choices are […]. [It] is our choice to make. Do we abandon the Earth and travel to an unknown destination and, [an] unknown future with an alien race who claim to have created humans as their slaves? Or, do we stay on Earth and complete the task we set ourselves on, [for] the Creator's behalf and create for ourselves a human future without limits?
Answering the Creator's question…
Once we have answered the Creator's question, we bring ourselves all of the answers that we need to resolve all of the problems here on Earth. [We] can save ourselves and the planet with this one act of completion. Abandoning the Earth means that we leave the Creator's question unanswered.
[We need] to try and clarify this confusion over the 'fifth dimension.' As someone who has worked with the energies of the human body for over thirty years (as a psychic surgeon), my experience has taught me that the body contains a surprising amount of energy (around 12 dimensions). [Try] applying Einstein's E=mc2 equation to the body and you will see what I mean. The 'fifth dimension' actually relates to the third chakra…about navel level. I am sure we would all agree that ascending to your navel is not a major step forwards in human evolution!
© Chris Thomas 2010
Cygnus Review Magazine (Issue 10, Page 9, October 2010/Download & Share)
The Blog Post (Cygnus Review Blog…with the wrong author credited)
The structure known today as the Colonial Inn was built on Lot 15 in 1838 as a hotel and was locally called Spencer's Tavern […] but, was advertised as the Orange Hotel (a name which lasted into the 1880s). The structure was built for Isaac (Isaiah) Spencer (from Hyde County) who had purchased the property in late 1837. In 1841, Richardson Nichols purchased the property from Spencer and expanded the main structure. In 1856, Nichols sold the structure to the "Hillsborough Improvement Company" which consisted of Alfred, Henry and Cave Stroud.

Stroud family history has it that Henry's wife (Sarah) saved the Inn from looting by Union troops by displaying her husband's Masonic apron. Upon seeing the apron, a sympathetic Union officer, [whom] was a fellow Mason, protected the site from destruction.
William F. Strayhorn may have purchased or, at least, managed the business beginning in 1868 and, the property was purchased by local businessmen Henry N. Brown and Charles M. Latimer (who was also the county treasurer) in 1870. Brown and Latimer apparently lost the property through bankruptcy in 1872, with Strayhorn managing or operating the hotel until at least then. Perhaps related is that Strayhorn had been living in Twin Chimneys across the street from the hotel but, lost it due to financial problems in January 1869. [It] was purchased by David C. Parks in December 1872. In 1885, Parks sold the property to neighboring property owner Emily Pogue, who sold it back to Parks in 1888. [At] this time, it became known as the Occoneechee Hotel.
In 1908, Thomas A. Corbin purchased the property and renamed the complex the Corbinton Inn. In 1921, W. L. Foushee […] purchased the property from a H. L. Akers and by 1924, renamed the hotel the Colonial Inn. In 1946, Paul Henderson purchased the property from Foushee […].
During Henderson's ownership, a "fine-dining" restaurant was added within the hotel structure. In December 1952, Charles and Ann Crawford purchased the property and business and, expanded the structure. They operated the business successfully until they, in turn, sold it to James and Maxine Freeland in 1969. The Freelands also expanded the structure and, continued the hotel and restaurant business at the location.

It fell into disrepair for many years. When I moved to this town in 2011, it looked bad.
The good news is, new owners are re-building. ~Vic
Additional Information:
The Colonial Inn Hillsborough (Facebook)
Old Town Cemetery (Hillsborough Government Site PDF)
Colonial Inn (Open Orange)
The Colonial Inn 1838-1969 (Rootsweb)
The Colonial Inn: It's History & Significance (World Now PDF)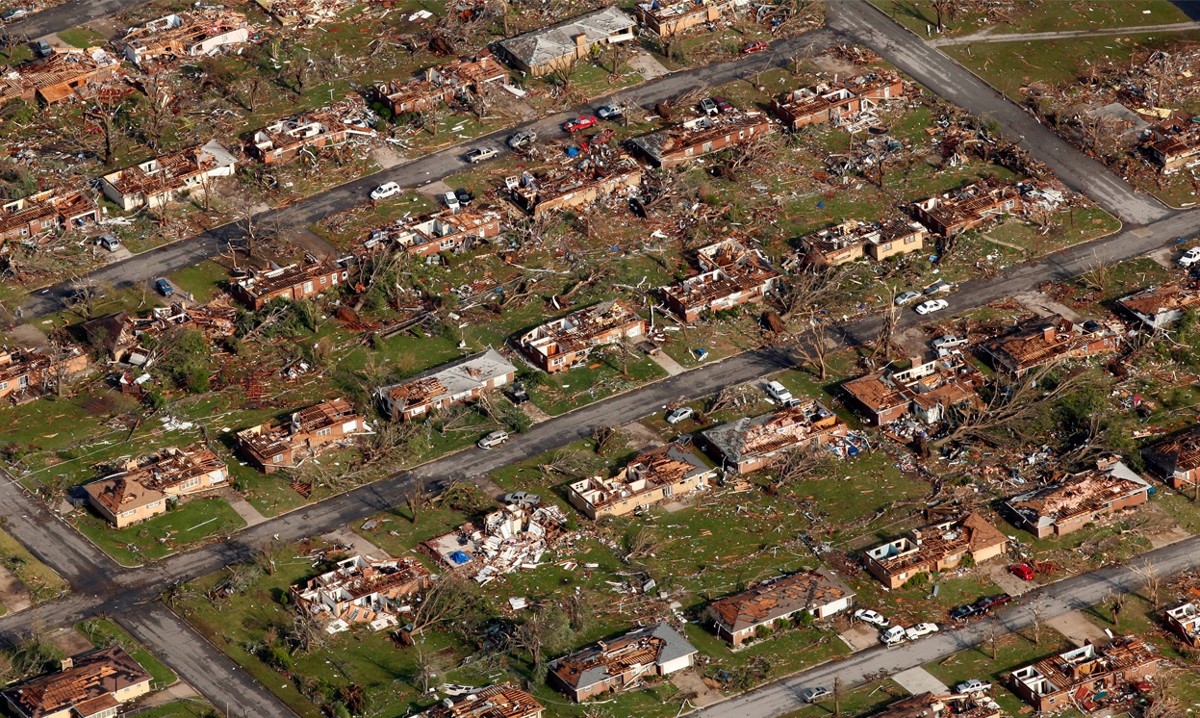 Nine years ago, today, an EF5, multi-vortex tornado slammed into Joplin, Missouri. It formed at 5:34 pm CDT and dissipated at 6:12pm CDT. I remember this one, vividly. I had just moved back to North Carolina from Texas and was, literally, still unpacking. I was shocked at the devastation. ~Vic
[This] was part of a larger, late May tornado outbreak and reached a maximum width of nearly one mile […] during its path through the southern part of the city. This particular tornado was unusual in that it intensified in strength and grew larger in size at a very fast rate. The tornado tracked eastward across the city and, then, continued eastward across Interstate 44 into rural portions of Jasper County and Newton County. It was the third tornado to strike Joplin since May 1971.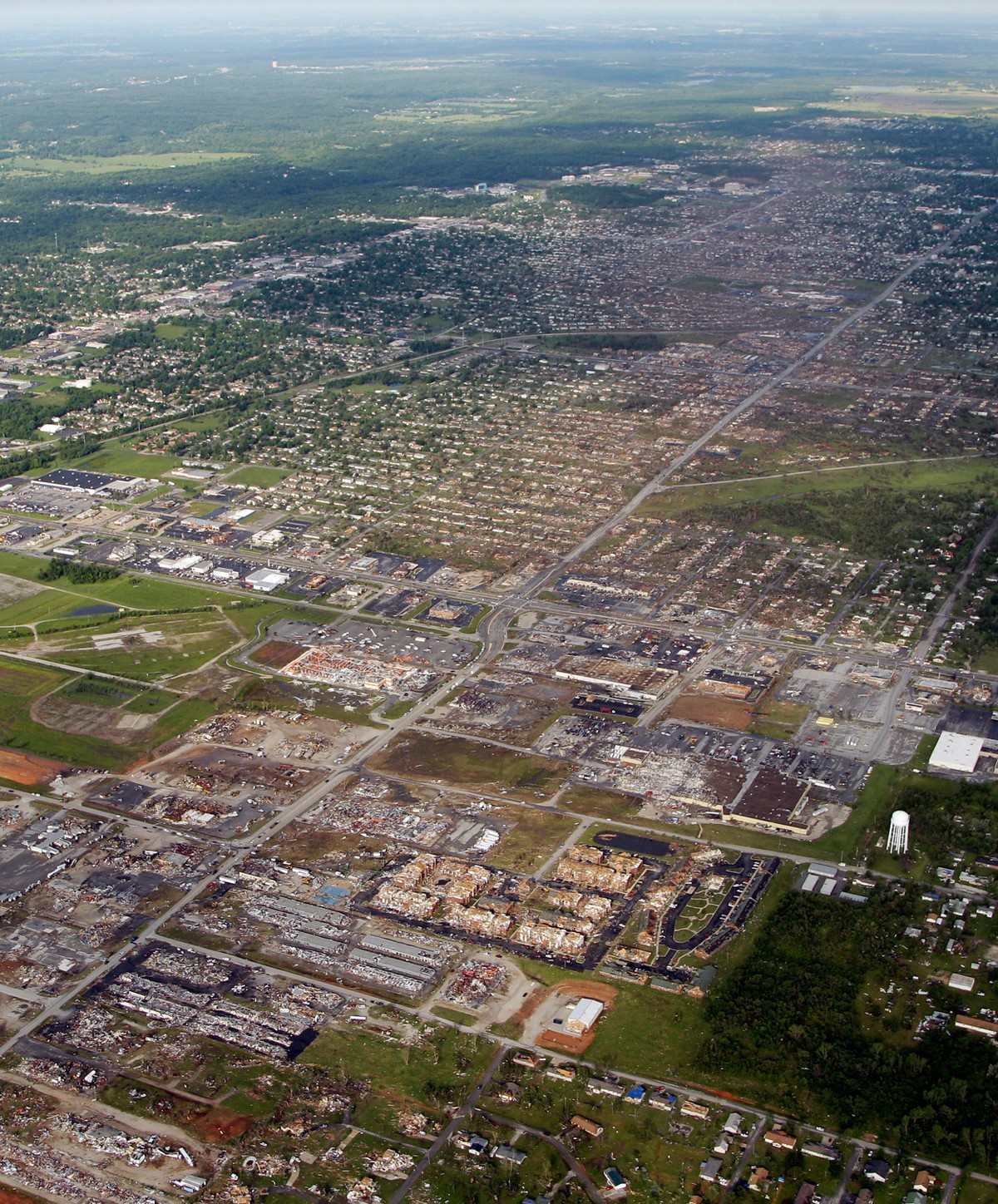 [The] tornado killed 158 people (with an additional eight indirect deaths), injured some 1,150 others and caused damages amounting to a total of $2.8 billion. It was the deadliest tornado to strike the United States since the 1947 Glazier–Higgins–Woodward tornadoes, and the seventh-deadliest overall. Along with the Tri-State Tornado and the 1896 St. Louis–East St. Louis tornado, it ranks as one of Missouri's and America's deadliest tornadoes […]. It was the first F5/EF5 tornado in Missouri since May 20, 1957 [and] was only the second F5/EF5 tornado in Missouri history dating back to 1950.

It also ranks as the costliest single tornado in U.S. history.
Additional Reading & Sources:
May Tornadoes Struck Joplin Twice in the 1970s (Joplin Globe)
Joplin Tornado (National Weather Service)
F5 & EF5 Tornadoes of the US (NOAA)
Tornado Damaged Joplin From Above (The Atlantic)
Joplin Tornado (Tornado Facts Site)
2011 Joplin Tornado (Wikipedia)
Mike Bettes Has A Hard Time

Pooh was not originally my cat. When the Marine and I moved to Texas, Pooh (the owners called him Oliver) lived three doors away. He was very friendly and walked the sidewalks like a person. The story we got from the owner was, he was purchased as a kitten for her son. Her son developed allergies to the cat so, she put him outside. He could get in and out of the garage and, had a sleeping pad on a bench on the front porch.
He didn't visit our house too much because we had Buddy. When we lost Buddy, he got closer and closer to the front door, unsure because he wasn't allowed in his own home. One day, we opened the door and he walked in. We fed him some tuna and…he stayed. We taught him how to use the cat doors we already had and he returned to us every day. His previous owner, at this point, had re-married, had two more kids (plus the husband's kid) and three dogs. I'm not sure they ever noticed.
He didn't look like an Oliver to us. My Marine made the remark that he looked like a little bear walking up the sidewalk. I immediately went to my childhood days and thought "Pooh!" He got a new name with his new home.
Poor Pooh had spine problems related to his stumpy tail. The entire time he was with us, he had spells…twice a day. Something in his spine would move or catch and he would howl in pain. Then, he would chase the pain…until he was dizzy. It was something bizarre to watch and you couldn't miss the sound. Think Looney Tunes' Tasmanian Devil. When he regained his faculties, he would begin to groom as if nothing had happened. Unfortunately for me, some of those spells occurred in my lap. I still have scars…bless his heart.
He was our baby for three and a half years. He developed pancreatic cancer and had to be put down February 17, 2011. He was a character. When he wanted your attention and you weren't fast enough, he made this sound of frustration that always reminded me of Number 5/Johnny Five from Short Circuit.
This was Patrick Timpone's phone interview with Chris for the One Radio Network in Central Texas.
October 17, 2011
(Length: 00:59:59)

This was Ian Jones first phone interview with Chris for The Spirit Guides UK Radio Network.
September 1, 2011
(Length: 00:59:07)

This was Mark Chatterton's second phone interview with Chris for The Spirit Guides UK Radio Network. The first interview was posted last week.
May 14, 2011
(Length: 00:52:27)

Thirty-five years ago, today, the #1 song on the Billboard Hot 100 and Hot R & B charts (plus Cash Box) was Let's Hear It For The Boy by Deniece Williams from the soundtrack of the movie Footloose. This was Williams second number one hit on the Billboard 100.
Composed by Tom Snow and Dean Pitchford, country singer Jana Kramer performed the song for the 2011 Footloose remake.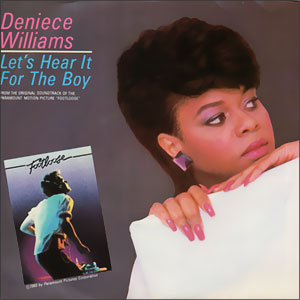 From Songfacts [no citations]:
This was the second single from the Footloose soundtrack, following the "title track," which was recorded by Kenny Loggins. In the film, the song was used in a scene where Kevin Bacon tries to teach Christopher Penn how to dance and Penn is having a hard time.

Once the song was written, Pitchford asked Deniece Williams and her producer George Duke to record the song. Kenny Loggins was onboard for the title track, which gave the project credibility and, Williams loved the song and the story idea for the film. She grew up in a small Indiana town with a religious environment similar to the one described in Footloose. When she saw the film, she thought the scene where they used her song was incredible. "If I had come to the film without the music in and they asked me what segment I wanted my song to be in, I would have chosen that segment." said Williams.
♡ Best Original Song Academy Award Nomination
♥ Best Pop Vocal Performance (Single) Grammy Nomination
♥ Best R & B Vocal Performance (Album) Grammy Nomination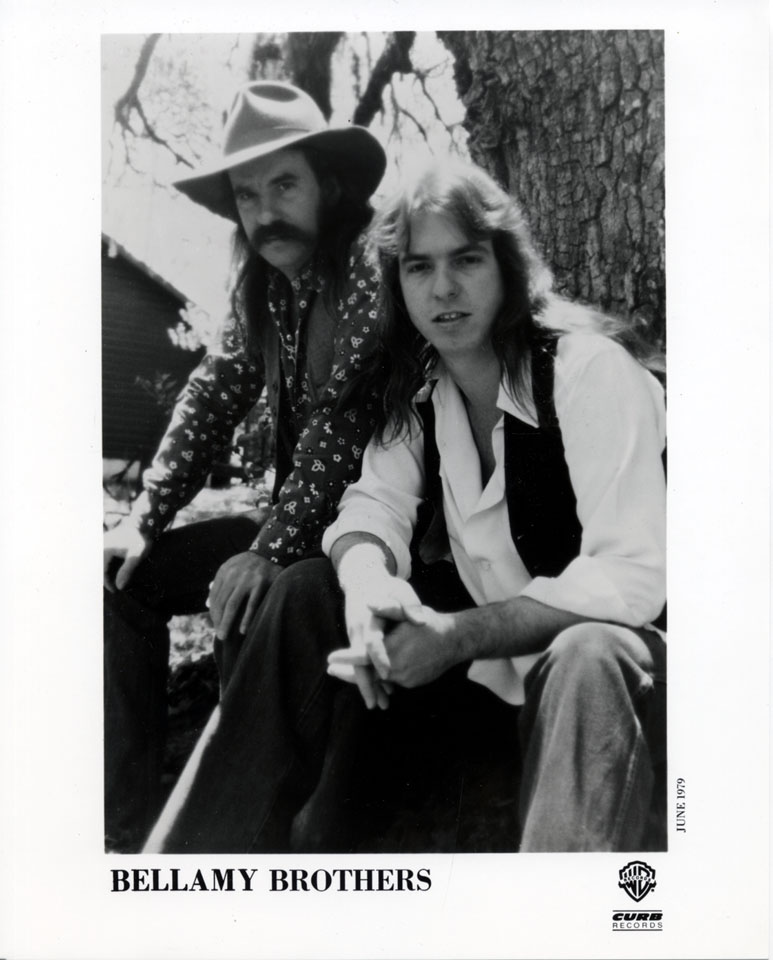 Forty years ago, today, the #1 song on the Billboard Hot Country chart was If I Said You Have A Beautiful Body Would You Hold It Against Me by The Bellamy Brothers from Pasco County Florida. Written by David Bellamy, the song's title is a reference to the Groucho Marx line from You Bet Your Life. Bellamy was fond of the show and Marx's comment stuck with him.
Released in March, it was the second single from the album The Two and Only and their first #1 hit on Billboard's Hot Country Singles chart, with Let Your Love Flow reaching #1 on Billboard's Hot 100 in May of 1976. The title […] shown on the original single was "If I Said You Have a Beautiful Body Would You Hold It Against Me" but, on the album and subsequent releases, the title is shown as "… Had …".

 
Lyrics
If I said you have a beautiful body, would you hold it against me?
If I swore you were an angel, would you treat me like the devil tonight?
If I was dying of thirst, would your flowing love come quench me?
If I said you have a beautiful body, would you hold it against me?
Now we could talk all night about the weather
Could tell you about my friends out on the coast
I could ask a lot of crazy questions
Or ask you what I really wanna know
If I said you have a beautiful body, would you hold it against me?
If I swore you were an angel, would you treat me like the devil tonight?
If I was dying of thirst, would your flowing love come quench me?
If I said you have a beautiful body, would you hold it against me?
Now rain can fall so soft against the window
Sun can shine so bright up in the sky
But Daddy always told me, "Don't make small talk"
He said, "Come on out and say what's on your mind"
So if I said you have a beautiful body, would you hold it against me?
If I swore you were an angel, would you treat me like the devil tonight?
If I was dying of thirst, would your flowing love come quench me?
If I said you have a beautiful body, would you hold it against me?
If I said you have a beautiful body, would you hold it against me?
If I swore you were an angel, would you treat me like the devil tonight?
If I were dying of thirst, would your flowing love come quench me?
If I said you have a beautiful body, would you hold it against me?
Forty years ago, today, the #1 song on the Billboard Hot 100 chart was Heart of Glass by Blondie. Written by Harry and Stein in 1974-75, its working title was Once I Had A Love. The inspiration for its writing came from The Hues Corporation's song Rock the Boat.
From The Guardian:
Heart of Glass was one of the first songs Blondie wrote but, it was years before we recorded it properly. We'd tried it as a ballad, as reggae but, it never quite worked. At that point, it had no title. We just called it "the disco song". Back then, it was very unusual for a guitar band to be using computerised sound. People got nervous and angry about us bringing different influences into rock. Although we'd covered Lady Marmalade and I Feel Love at gigs, lots of people were mad at us for "going disco" with Heart of Glass. There was the Disco Sucks! movement, and there had even been a riot in Chicago, with people burning disco records. Clem Burke, our drummer, refused to play the song live at first. When it became a hit, he said: "I guess I'll have to." The lyrics weren't about anyone. They were just a plaintive moan about lost love. At first, the song kept saying: "Once I had a love, it was a gas. Soon turned out, it was a pain in the ass." We couldn't keep saying that, so we came up with: "Soon turned out, had a heart of glass." We kept one "pain in the ass" in – and the BBC bleeped it out for radio. ~Debbie Harry

*************

As far as I was concerned, disco was part of R&B, which I'd always liked. The Ramones went on about us "going disco" but, it was tongue-in-cheek. They were our friends. In the video, there's a shot of the legendary Studio 54, so everyone thought we shot the video there but, it was actually in a short-lived club called the Copa or something. I came up with the phrase "heart of glass" without knowing anything about Werner Herzog or his movie of the same name, which is a great, weird film. It's nice people now use the song to identify the period in films and documentaries. I never had an inkling it would be such a big hit, or become the song we'd be most remembered for. It's very gratifying. ~Chris Stein
From CityBeat:
In season one, DJ Johnny Fever not only plays Blondie's "Heart of Glass" on his broadcast but, home audiences actually hear him announce the band's, and the song's, names. It was fantastic promotion for the up-and-coming Blondie, whose huge breakthrough album, Parallel Lines (with other seminal singles like Hanging on the Telephone and One Way or Another), came out the same month WKRP in Cincinnati debuted. The band reportedly gave the show a Gold record plaque celebrating the album's major sales numbers as a "Thank You" card. It can be seen in the background as set design on several episodes in later seasons.
From NPR:
Unlike many DJs from that era, Fever played punk as well as rock and soul. The range of music on the show gave this fictional radio station a better playlist than most of the era's real ones. […] although the show helped break Blondie's "Heart of Glass" big, the exception, in Fever's case, was disco. "I asked him to play one disco record and he threatened to throw himself in front of Donna Summer's tour bus," Travis complains in "Baby, If You've Ever Wondered," from season two.
As of April 20, 2011, Heart of Glass is #259 of Rolling Stone Magazine's 500 Greatest Songs of All Time.
Awards & Nominations
♦ Best Selling International Single (Juno 1980)
♦ Rock & Roll Hall of Fame (2006)
♦ Grammy Hall of Fame (2016)
Lyrics:
[Verse 1]
Once I had a love and it was a gas
Soon turned out had a heart of glass
Seemed like the real thing, only to find
Mucho mistrust, love's gone behind
Once I had a love and it was divine
Soon found out I was losing my mind
It seemed like the real thing but I was so blind
Mucho mistrust, love's gone behind
[Chorus]
In between
What I find is pleasing and I'm feeling fine
Love is so confusing, there's no peace of mind
If I fear I'm losing you, it's just no good
You teasing like you do
[Verse 2]
Once I had a love and it was a gas
Soon turned out had a heart of glass
Seemed like the real thing, only to find
Mucho mistrust, love's gone behind
[Chorus]
Lost inside
Adorable illusion and I cannot hide
I'm the one you're using, please don't push me aside
We could've made it cruising, yeah
[Bridge]
Yeah, riding high
On love's true bluish light
[Verse 3]
Once I had a love and it was a gas
Soon turned out to be a pain in the ass
Seemed like the real thing only to find
Mucho mistrust, love's gone behind
[Chorus]
In between
What I find is pleasing and I'm feeling fine
Love is so confusing, there's no peace of mind
If I fear I'm losing you, it's just no good
You teasing like you do
Introduction
First of all, I have to say that I am not an expert on the Mayan Calendar. I am aware of the "epochs" and "rounds" of the Calendar but, not the workings of the "tuns" and "bactuns" that make the Calendar work. Having said that, the only date within the Mayan Calendar that seems to have captured everyone's imagination, and concern, is that of the 21st of December 2012 (21/12/12 or 12/21/12 depending on which country you live in).
The Mayan Calendar is not the only ancient calendar that exists on the planet. The ancient Egyptians had their own calendar form but, this is largely lost to us as academics and "pyramidiots", sorry Egyptologists, have kept it from non-specialist eyes. However, the Egyptian Calendar also notes a major shift in our existence towards the end of 2012. The Chinese also have their own calendar system going back at least 5,000 years. Their calendar is known in the west but, has been reduced to a fortune-telling tool – the I Ching. The I Ching also foretells of major changes at the end of 2012. There are a number of other ancient calendar systems from around the world but, most have been lost or have been deliberately destroyed to hide their contents away from the westernised world.
As far as the Akashic is concerned, the most important date occurred at the end of 2011. This was the completion of The Human Plan, which has been in operation for 7,000 years.
Background
Our solar system is unique in that it is the only place within our Universe where life exists at a level of energy compaction we call "physical". In all other parts of our Universe, life exists at energy levels that are considered "non-physical" or "semi-physical". I am not going to describe those states of being here as they are fully covered by my books and previous essays. Virtually all of the souls that exist in human form have originated from the non-physical or semi-physical regions of our Universe. In other words, their "soul origins" are not of this solar system but, have chosen to come to Earth to experience what it is to be physical.
There are souls whose soul origin is Earth but, they are outside of the scope of this essay.
Originally, every planet in our solar system supported physical life as well as a version of the life-forms we call human. 3.6 million years ago, this situation changed and the only planet within our solar system that continued to support life since then has been our Earth.
Life has continued on one of Jupiter's moons but, that is outside of the scope of this essay.
The primary purpose of our solar system is to explore the possibility of developing and sustaining a form of life that is capable of containing the whole of a soul within it. On Earth, this life-form we know [is] Human Beings. Please note the capitol [sic] letters. Again, I am not going into the complexities of Human existence in this essay as that history is detailed in my books and previous essays.
The full state of being Human we achieved on Atlantis but, for various reasons, we destroyed that continent 65,000 years ago. Following the destruction, we returned to Earth 25,000 years ago and started again. At that time we were also a full Human, the whole of the soul within the physical body but, we began to lose our "higher" faculties. […] so, we developed a strategy for how we could explore the possibilities and potential that Earth presented and, also to find a way to achieve full Human status again. Essentially, the loss of our higher faculties amounted to a loss of some elements of the soul from the body. The strategy we developed was designed to help us find a way of re-merging the whole of the soul back into the physical.
This strategy we named "The Human Plan" and we began working with it 7,000 years ago.
The Human Plan
The definition of a Human Being is a "physical" being that contains the whole of the soul. By the time we put The Human Plan into operation, our souls were divided into two: the "physical self" and the "higher self". This divided soul state meant that the Earth considered us to be "sub-human". That is human with a small "h". The Human Plan was very simple:
We would live a series of lifetimes experiencing all that there is to experience by being in a physical body living on a physical planet and, collectively, we would pool our gained knowledge until we found a way of returning the whole of the soul back into the body…become Human again. In order to achieve this, the Earth's consciousness gave us a time limit of 7,000 years. That 7,000 year period finished on the 29th of October 2011.
At the same time as we set The Human Plan into action, all of the ancient calendar systems were begun. Given that most of these ancient calendars have been lost to us, in one way or another, the only one that remains is the Mayan Calendar.
The Mayan Calendar
The Mayan Calendar was actually begun 7,000 years ago but, it spans a time-frame of roughly 26,000 years. The basis of Mayan traditions is connected with the phases of development that our solar system underwent. Each stage required differing energy potentials and these potentials were supplied by our sun. Therefore, the Mayan Calendar records sun cycles and, according to Mayan traditions, we are approaching the end of the "5th Sun". This means that we are leaving the current phase of energy requirements, supplied by our sun and, are about to enter into a new phase of development which requires a different combination of energy frequencies…a "6th Sun".
In comparison with The Human Plan, the Mayan Calendar appears to be out of sync. The Human Plan came to its completion at the end of 2011 (according to the Akashic), whilst the Calendar comes to its completion on the 21st of December 2012. To understand this, we need to look at the Calendar as a whole. Again, I must state that I am no expert on the intricacies of the Calendar with only a basic understanding of its cycles. I am sure that there are many people reading this essay who have greater knowledge of the full workings of the Calendar, so, I apologise in advance if I have some of the detail wrong. My intention is to show some of the basic workings and put it into context within The Human Plan in relation to the 21st December.
We are used to using calendars in our daily lives as a means of counting off the days from the start of the year or of counting the days until an event is due to occur. The Mayan Calendar is different. It does count off the number of days but, it also contains predictive elements, in that it predicts cycles and major events known as "Epochs". When the Calendar is worked backwards, it can be used to go backwards for many thousands, if not millions, of years and it has been shown to predict some events, in that those events occur at the end of the cycles built into the Calendar. These ends of cycles, or the markers of major events, are even more pronounced when the cycle marks the end of an Epoch.
To continue reading (it's 4 pages), download the PDF version HERE.
[Note: This PDF was originally posted on the One-Vibration Forum Blog on December 11, 2012.]
Quote from Chris Thomas:
∞ First of all, I would like to pass on the gratitude expressed by the Earth Consciousness to all of those who expressed their love and support towards Her on the morning of Tuesday the 20th of March 2012. Much was achieved and a great deal learned. ∞
Introduction
Over the years, I have spoken to a great many people about the change of consciousness that is occurring on the planet. I always asked the question:
"What is the best way of achieving soul re-integration?"
Whether in groups or individuals, the most common answer was:
"Somebody will come in and do it for us."
It was only on very rare occasions that the correct answer was given:
"We need to work on ourselves and work with Mother Earth."
Why is it that we look for help outside of the Earth? Could it be that we lack confidence in ourselves? Could it be that we have adopted the scientific materialistic view and see the Earth as an inert lump of rock? Could it be that we have forgotten that
everything that we are, whilst human, we owe entirely to Mother Earth? Or, all of the above?
Humans live on a free-floating planet whose very soul has dedicated Her existence to our nurture and well-being. If it was not for Mother Earth, humans would not exist and, yet, the majority of people never acknowledge Her existence, let alone realise that everything that we are, or ever could be, is totally dependent upon Her and the abundance She has provided us with. We, as a soul, have chosen to come to Earth in order to take on a human life. In order to become human, our soul receives permission from the Earth and, then, connects to the Earth consciousness. This is why the first chakra is also called the "root" chakra as our soul connects itself directly to the Earth's soul in order to take on physical, human form. In order to become human, we, literally, connect our soul to the Earth's. This is how it has always been.
Throughout the whole of human history, we have needed to become integrated with the soul of the Earth in order to take on human form and, yet, we seem to have forgotten this fundamental fact. We also seem to have forgotten that our soul is much, much bigger than the portion that inhabits the physical body. The soul of a human is immense and, for reasons discussed later, we divided it into two portions: the higher self, comprised of three-quarters of the total soul and, the physical self, comprised of the remaining one-quarter. We are currently very close to the time where we will be able to fully merge the two aspects of our soul back into the physical body. But, instead of remembering that, in order to achieve soul re-integration, we need to work very closely with the Earth, we look to something or somebody from outside of our solar system. Why?
Spring Equinox 2012
Since 1996, every soul that has chosen to take on human form has made a series of choices. The primary choice has been whether to proceed to re-integrating the whole of the soul back into the physical body or not. This was a free choice, nobody stood in judgement of us. This was a decision made by both the higher self and the physical self together. In the period since 1996, other choices have been made and each human alive on the planet, today, is very different to what they were in 1996. The last major decision we individually made was in November 2010 when the opportunity to raise our personal energies was available to us. By raising our personal energies, we would reach frequency parity with that of the Earth.
The reason for the need to achieve frequency parity with the Earth involves a long explanation and is covered fully in my books and, previous essays but, essentially the story is this… The soul is pure energy without any physical density. In order to become physical, we needed to slow down the lower frequencies of the soul to match those originally chosen by the Earth. The frequency originally chosen by the Earth was 7.56 Hz and all of the life on Earth resonated at that frequency. When humans first came to the Earth, we had the whole of the soul within the physical body and we modified our root chakras to also resonate at 7.56 Hz. However, this frequency proved to be too low to maintain the whole of the soul within the human body and we decided to work with the Earth to find out what this "base-note" frequency needed to be raised to in order to be able to maintain the whole of the soul within the human body.
The Human Plan
The Human Plan was begun 7,000 years ago and all that it was intended to do was to work out what the new base-note frequency was needed to be in order to maintain the whole of the soul within the human body. This is why it was called The Human Plan. It only really applied to humans. All other forms of life on Earth were very happy with the original frequency and experienced no problems. A time limit was set, on The Human Plan, so that if a new satisfactory base-note frequency could not be found, humans would leave the Earth and return to their place of soul origin.
This is the purpose of human life over the past 7,000 years and, with a great deal of help from Mother Earth, that new frequency was discovered. On the 30th of May 2000, the Earth altered Her base-note frequency to the new frequency of 3.5 kHz overnight. All of the life on Earth, apart from humans, also changed their energy patterns on that day. Humans being humans decided we needed a little more time to think about it.
The final date that humans could make their decision was November 2010 and, so, began an acceleration of human root chakra frequencies that took a year to complete. Finally, on the 28th of October 2011, humans once again achieved frequency parity with the Earth and the human root chakra now resonates at 3.5 kHz. This was the very last date that could be accommodated within the Human Plan. Remember, this change of frequencies was solely to benefit humans. Every other form of life on the planet did not need to make this change. This is a prime example of how Mother Earth provides for us, nurtures us and gently guides us to help us achieve our goals.
The 28th of October has another significance. It was the actual end of The Human Plan, allowing us the time between 28/10/11 and 21/12/12 to get our act together and undergo our completions. Those who are familiar with the Mayan Calendar will know that the date 28th of October 2011 was when the Calendar completed all of its "rounds". On that date, the Mayan Calendar registered a date of 13.13.13.13.13.13.13.13.13. signifying the end date. On 21/12/12, the Calendar resets itself to 0.0.0.0.0.0.0.0.0. signifying that a new set of rounds is beginning and nobody knows how long the new "Sun" will last but, it will be an absolute minimum of 5,000 years.
To continue reading, download the PDF version (it's 13 pages) HERE.
[Note: This PDF was originally posted on The Spirit Guides UK Network Forum Blog Post on March 25, 2012.]
This is for the birds! I will have more next Friday or Saturday.
There is a great deal of confusion raging over the issue of time and whether there are alternate time-lines at work on Earth and, if so, will these alternate time-lines have any affect on the changes in consciousness we are currently undergoing. To begin with, we need to understand the nature of time and how it affects our lives, whether on Earth or in the Universe beyond. On Earth, we are used to understanding time as being a linear progression. Our Earth revolves around the sun on an orbit that takes a regular, measurable, quantity of time to complete. We take this orbital time as one year. Each year is sub-divided in ways which depend upon the amount of sunlight received by regions of the planet…these are the four seasons.
Next, the Earth revolves on its own axis, producing periods of day light and periods of darkness, called night. We have divided this regular day-time/night-time pattern into 24 hours, each hour being divided into 60 minutes which are further sub-divided into 60 seconds. So, as far as the inhabitants of Earth are concerned, time is divided into a series of regular units which count off the time-span of our lives. Ultimately, this form of measurement and division is dependent on light and the speed at which it travels. In our solar system, light has been measured to travel at 30,000,000 metres per second or 186,000 miles per hour…or thereabouts. However, we live in a solar system which is unique and the speed at which light travels is not the constant that scientists like to think it is once we leave the solar system.
Time As An Energy
To begin to understand how everything fits together, we have to step away from the limited scientific ways of gaining knowledge and turn to the "memory" that is a fundamental part of the structure of this Universe. This "memory" is more usually called "The Akashic". The Akashic contains the record of everything that has ever occurred within this Universe. As someone who has the ability to access this record keeping aspect of the Universe, the author has spent thirty years exploring this information source to try to find answers to the problems we have been encountering on Earth. When it comes to understanding the workings of the Universe, the Akashic is a totally reliable source and is totally contradictory to the way in which scientists have theorised its workings over the centuries.
We live in an energetic Universe. This means that all that we see in the night skies is comprised of energy. The same applies to Earth. Everything we think of as being physical is not actually solid but, comprised of energy. Our brains and senses work in such a way as to make us believe that we live in a physical world whereas, all is energy of different, and differing, frequencies which our brains interpret as being solid. In this sense, we tend to experience time as a solid thing…one second follows another as the Earth revolves and the sky darkens or lightens. Time "feels" physical to us.
However, if we step outside of our solar system, everything begins to change. Light travels at different speeds and, therefore, our perception of time alters and linear measurements of time do not necessarily apply…and certainly do not apply in the way in which we measure time on Earth. If it were possible to stand at a point which was at the centre of the Universe, we would see time as two energy spirals…one stretching behind us, back in time and, one stretching in front of us which would represent the future. If we had sufficient energy potential, we could travel backwards in time but, we could not travel forwards…we cannot travel to a time which does not yet exist.
Quantum Physics' Alternate Universes
Most of the explanations provided by scientists are based on the world being a physical place as theorised by Isaac Newton in the 1700's. Science sees the conditions that exist on Earth and tries to apply those same conditions to the Universe as a whole. The scientific view began to change about 100 years ago when they started to explore that which exists at levels below the size of an atom. The term "quantum" means the smallest quantity of some physical attribute that a process or system contains.
In this new realm, everything that they thought applied to the world had to be newly explored and understood. As far as science is concerned, the quantum world bears little resemblance to the world outside, the world they thought they understood. As their exploration of the quantum progressed, they began to develop new theories to make their experiments explainable. One thing they did find was that the scientist could create his own reality. If a scientist "thought" that light travelled in particles, his experiments "proved" that light travelled in particles. If a scientist believed that light travelled in waves, his experiments "proved" that it travelled in waves. In other words, the experimenter "created" his own reality.
The experiments and observations carried out into quantum phenomena showed, time and time again, that it is what the scientist believed the outcome would be that determined what actually happened. This led to a great deal of theorising about how the world, and the Universe at large, actually works. As they daydreamed about the nature of reality and how the scientist could create their own, they began to postulate about "alternate" realities. Quite why they should do this is not explained given that they have not even begun to understand our current reality.
Essentially, scientists studying the quantum world started thinking about their experiments. If what I think is going to occur does occur, what happens to all of the answers received by other scientists? To try to make sense of this, they came up with the idea that every scientist's experiment formed its own reality and these alternate realities must exist somewhere. If the nature of the Universe is determined by how someone thinks it works, then, all of the other theories must create a universe of their own. And, if new universes were created, then, there must be different time-lines running parallel to ours. So this is how the concept of alternate, parallel universes arose and, how the concept of alternate and parallel time-lines fitted in with it.
The alternate, parallel universe concept runs something like this:
If I am faced with making a decision, I consider all of the possible alternate options I am aware of. I consider all of these alternative answers and choose one which I believe will work and, then, act on it. Taking action on my decision fits into the current time-line. But, what of all of the alternate options that I rejected? Each of those answers were viable in some way and could have resolved the problem I needed to decide on. Therefore, each possible option could lead to a different solution to the problem and, that alternative solution must exist somewhere…which runs on its own independent time-line. This, obviously, does not encroach on our current time-line, therefore, it must exist in an alternate universe!
The author's own research into this theory would indicate that it is a hangover from too many post-conference alcoholic beverages.
To return to reality and the Akashic…
To continue reading (it's eight pages), download the PDF version HERE.
[Note: This PDF was originally posted on The Spirit Guides UK website on August 23, 2011.]