earth
"Firstly, we are not a slave race." ~ Chris Thomas
Those of us who have a more alternative view of world events are receiving increasingly confusing stories of who we are and, just what is the purpose of life on this wonderful planet of ours…all of this confusion being centred [around] the dates of 2011 and 2012. Over the past few years, I have taken delivery of a growing number of letters and emails and, had conversations with people who are becoming progressively more confused over information they have received, from numerous sources, about a race who call themselves Annunaki. All of this information claims that we are somehow [ascending], somewhere unspecified, where we will magically transport ourselves to a Fifth Dimension.
How do we make the leap?
Deep down, we all know we are here on Earth for a reason but, at our current level of consciousness, can't quite grasp the details of our story. We know that we are changing, we also know that, as a race, we are set to make a huge leap in consciousness awareness…but, how? This is where the confusion arises. [H]ow do we achieve what we know we should be achieving as there does not appear to be any guidelines? This lack of known direction is creating a void, a lack of certainty, which is proving to be very unsettling.
The problem is that all of this discussion about Ascension has its attractions but, with that sense of attraction, also comes confusion. This has arisen because, while we know we should be on our amazing Earth, at the same time, this offer of 'Ascension' suggests that we might be able to achieve a raised consciousness by leaving the planet but, without solving any of the problems we have generated. Into this void has arisen a story which, on the face of it, has many attractions. Here we have an alien race that claim to be our makers and who have returned to Earth, at this time, to help us through our transition to a 'fifth dimension.' These claims centre [around] a Galactic Committee, of varying names and descriptions, who control a large fleet of space-ships, under the control of Ashtar Command, that are arriving in our solar system with the intention of transporting us off the planet.
Leaving our troubles behind…
This Annunaki Plan is seductive, offering to take care of all our troubles for us…we (humans) are taken off the planet and, so, we no longer need to worry about global warming, nuclear weapons, pollution, overpopulation and food shortages… We wouldn't have to deal with those kinds of problems as these kind aliens will sort all of that out for us. But…having read a great deal of the information these aliens are channelling, nowhere do they state where they are meant to be taking us. Somehow or other, ascending to a fifth dimension is meant to solve all of our problems, cure all of our ills and, lead us into a future where all will be beyond our wildest dreams. However, wherever these aliens take us to, it will not be on Earth. These aliens also state that they created humans to be a race enslaved to the Annunaki. This enslavement should also be taken into account when we consider this 'Annunaki Plan'.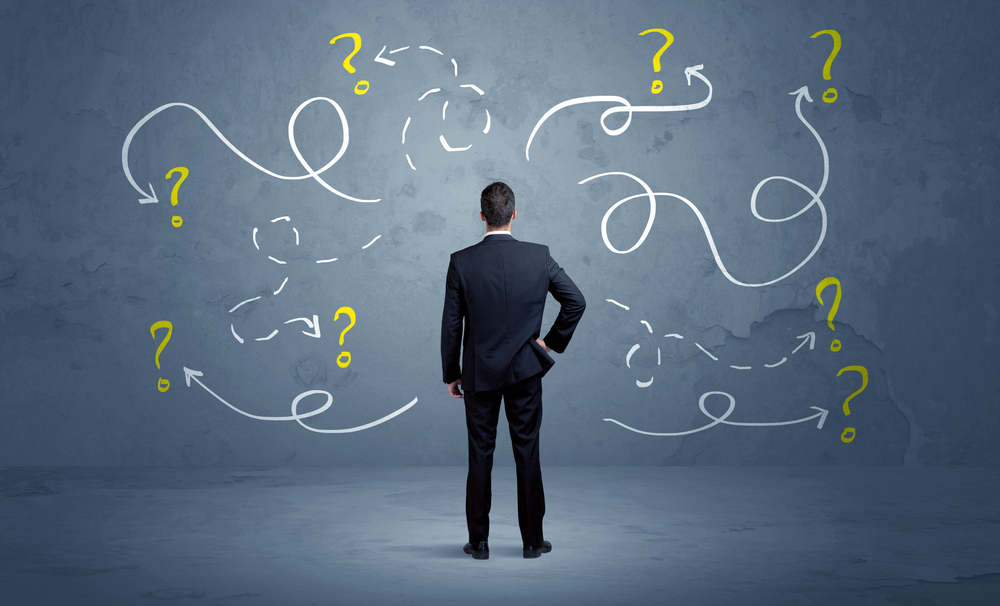 The Alternative
My own viewpoint is that, having researched and written about human history, as recorded in the Akashic, for the past thirty years or so, there is an alternative to this alien 'Annunaki Plan.' Firstly, we are not a slave race. When we were first created, we freely chose to come to Earth to explore a request made by the Creator…is human life possible? This is our purpose on Earth. There is no other. Secondly, we are close to answering the Creator's question. This is what the dates of 2011 and 2012 are about…the completion of The Human Plan, the completion of the Creator's quest for an answer. Given we are so close to answering the Creator's question, why would we want to leave the Earth? The answer[?] [We] don't. If we leave the Earth, we fail in our chosen task and the repercussions of abandoning our Earth will send shock-waves through the whole Universe.
This is my purpose for writing The Annunaki Plan? or The Human Plan?, to try and clarify what our choices are […]. [It] is our choice to make. Do we abandon the Earth and travel to an unknown destination and, [an] unknown future with an alien race who claim to have created humans as their slaves? Or, do we stay on Earth and complete the task we set ourselves on, [for] the Creator's behalf and create for ourselves a human future without limits?
Answering the Creator's question…
Once we have answered the Creator's question, we bring ourselves all of the answers that we need to resolve all of the problems here on Earth. [We] can save ourselves and the planet with this one act of completion. Abandoning the Earth means that we leave the Creator's question unanswered.
[We need] to try and clarify this confusion over the 'fifth dimension.' As someone who has worked with the energies of the human body for over thirty years (as a psychic surgeon), my experience has taught me that the body contains a surprising amount of energy (around 12 dimensions). [Try] applying Einstein's E=mc2 equation to the body and you will see what I mean. The 'fifth dimension' actually relates to the third chakra…about navel level. I am sure we would all agree that ascending to your navel is not a major step forwards in human evolution!
© Chris Thomas 2010
Cygnus Review Magazine (Issue 10, Page 9, October 2010/Download & Share)
The Blog Post (Cygnus Review Blog…with the wrong author credited)
Two thousand, six hundred and five years ago, today (roughly speaking)…
The eclipse of Thales was a solar eclipse that was, according to The Histories of Herodotus, accurately predicted by the Greek philosopher Thales of Miletus. If Herodotus's account is accurate, this eclipse is the earliest recorded (per Isaac Asimov) as being known in advance of its occurrence. How, exactly, Thales predicted the eclipse remains uncertain […].

According to Herodotus, the appearance of the eclipse was interpreted as an omen and, interrupted a battle in a long-standing war between the Medes and the Lydians. The fighting immediately stopped and they agreed to a truce. Because astronomers can calculate the dates of historical eclipses, Isaac Asimov described this battle as the earliest historical event whose date is known with precision to the day and described the prediction as the birth of science.
The Mechanics of a Monumentally Difficult Prediction
The reason this astronomical event is thought of as being so important is that predicting a solar eclipse, compared with a lunar eclipse, is exceptionally difficult. The astronomer must not only calculate when it will occur but, where on Earth's surface it will be visible […]. [In] a lunar eclipse, the moon passes through the Earth's sun shadow and the phenomena is visible on the whole side of the Earth that is in night-time […]. [They] often last longer than an hour. In solar eclipses, however, the moon's shadow falls across the Earth in a comparatively narrow path, with a maximum duration, at any given location, of about 7 1/2 minutes.

Eclipse Track
Image Credit: Moon Blink

[What] makes Thales' prediction [an] historical mystery is that historians know early Greeks, at large, didn't have this essential lunar data and there are no other records of Greek astronomers in this period accurately predicting any other eclipses. Thus, it is thought by historians that the only place Thales' advanced astronomical knowledge could have come from was Egypt. [It's] known [that] Thales studied Egyptian techniques for measuring sections of land with rope […].

Returning [to] the war (mentioned above), after 15 years of fighting, on May 28, 585 BC, the armies of King Aylattes of Lydia were in battle with the forces of King Cyaxares of Medes (or, possibly, Astyages, his son), near the River Halys in what is, today, central Turkey. Chroniclers noted the heavens darkening and soldiers on both sides laying down their weapons in awe of the spectacle […]. [The] event ended both the battle and the war.

[A] Wired article says this famous astronomical event has been debated by hundreds of scholars for nearly two millennia and that some authorities believe Thales' eclipse may have occurred 25 years earlier in 610 BC. But, the reason most agree with the 585 BC date is the record of the famous battle in Asia Minor ending when the day was suddenly turned to night.
Additional Reading & Sources:
The Battle of the Solar Eclipse (Ancient Origins)
Total Solar Eclipse of May 28, 0585 BC (Moon Blink)
Happy Birthday to Science (Web Archive)
Battle of the Eclipse (Wikipedia)
Eclipse of Thales (Wikipedia)
Predicted Solar Eclipse Stops Battle (Wired)
[Preface from a client of Chris Thomas: My friend Chris Thomas, who is "hard-wired" to the Akashic, has produced a list of events in Earth's history that I would like to share with you. Chris Thomas' books go into much greater detail about the [below] but, this is quite a nice summary.]
14,376.279.386 years ago…..Creation of our Universal envelope.
100 million yrs ago…..Creation of the six non-physical races.
40 million yrs ago…..Completion of our solar system with early life forms on the outer planets.
30 million yrs ago…..Creation of the seven semi-physical races.
25 million yrs ago…..Beginnings of life on Earth (Earth's choice).
20 million yrs ago…..Creation by earth of the Sidhe' and the Faerie.
4.5 million yrs ago…..Neanderthal Man developed by Earth from early primate models.
4 million yrs ago…..The arrival of The Merlin on Earth.
3.9 million yrs ago…..Removal of 4 planets from our solar system.
3.8 million yrs ago…..Arrival of Cro-Magnon man's template from Mars.
3.6 million yrs ago…..Disruptive alien race called the 14th faction burst into our Universe.
94-98,000 yrs ago…..Lemuria established.
85,000 yrs ago…..Atlantis established.
65,000 yrs ago…..Atlantis destroyed and the Sphinx constructed in Egypt.
28,000 yrs ago…..New energy matrix to support human life post Atlantis.
20,000 yrs ago…..Human resettlement of the planet begun.
12,000 yrs ago…..First use of language in the form of Hewbrewa.
10,000 yrs ago…..Construction of energy sites at Silbury Hill, Avebury and Stonehenge.
Aug 14th 1996…..New Earth energy grid activated for whole planet.
Aug 16th 1996…..A bridge between Avalon and Glastonbury Tor is made so that the Sidhe' could counteract the threat of genetically modified organisms.
Dec 31st 1999…..Earth energies boosted to speed up human evolution.
May 30th 2000…..Earth alters her base frequency from 7.56Hz to 3,500Hz.
Jan 19th 2004…..Energies changed chakra speeds and all colour was lost from the chakras.
Aug 2nd 2004…..Earth charged up all its crystal deposits.
Feb 2005…..Another energy boost and this time, the energy level is maintained. Also, a higher-self census was taken to see who was to remain on the planet.
© Chris Thomas 2008
The Forum (One Vibration Forum/Blog August 6, 2008)
Download The PDF & Share
As we progress through our change of understanding…our increase in levels of consciousness…there is a growing recognition of the levels at which our Earth functions in relation to human existence. That is why many people are now beginning to re-awaken to the reality of the Faerie, which are a construct, a projection, of the Earth's own consciousness. According to my researches in the Akashic, there are fifty-nine 'varieties' of Faerie, which have been created by the Earth herself to look after all of the Earth's plants, trees and other forms of life. Each form of Faerie has its own role to play and carries out its duties with immense joy and love.
As the Faerie are part of the Earth's own consciousness, they cannot travel outside the Earth's atmosphere. The same applies to other planets that have developed their own form of the Faerie. It is not possible for them to leave their home worlds and travel to Earth. Beings such as Griffins and Unicorns are also part of the Faerie realms and therefore are also brought into being by the Earth. Griffins act as messengers between branches of the Faerie realms, or between the Faerie and humans. If you've ever seen a real Unicorn you'll know they are not fluffy little ponies with a bump on their foreheads! They are magnificent beings the size of a thoroughbred Arab horse, with a temperament to match and, their horns are at least one metre long. Unicorns can also act as messengers. Dragons are a representation of the soul energy of the Earth herself, although this energy can take flight and become the dragons of legend.
Another representation of the Earth's own energies is the Green Man. He represents an aspect of male energies to complement the female, mother, Earth. Unfortunately, both the dragon and Green Man images have become 'demonised' by popular belief, the Green Man having been turned into 'the devil' and the dragon into the serpent of the Garden of Eden. Sadly, these ideas have distorted our views of, and beliefs about, the Earth. As we continue our climb back to full consciousness, many are beginning to realise that our only chance of completing our work is to turn back to Mother Earth and her nurture. Technology will never find lasting answers to the problems its use has created. All the answers we will ever need are to be found in the abundance the Earth has provided and within our own locked-away knowledge of how to use that abundance wisely.
This locked-away knowledge is often more evident to children than it is to adults. To talk of the Faerie, for instance, in adult terms, is at best considered taboo. But if you are a child, the subject is one of awe and recognition. As children we see the world through innocent eyes, eyes that have not been sullied by cynicism and paying bills. In other words, children see the world in which we live with a clarity of being that we adults, in an attempt to 'grow up', leave behind. How can you sell double glazing when you believe that you have Faeries 'at the bottom of your garden'? As adults, we exist in a world where realities become hidden and our beliefs, no matter how false, become realities.
The more we have moved down our route to materialism and extreme consumerism, the further away we have moved from the real reasons for human existence and, the further we have removed ourselves from the natural rhythms of the planet that supports us. The Earth is all we have and once we have depleted her resources, there will be no more and, we will cease to exist on Earth. The Earth exists to allow the possibilities of being human to be explored. In order to achieve that goal, our Mother Earth has created beings who can assist us in our aims. These include the Faerie. At the risk of being taken away by 'men in white coats', I think it is time for all those who know the Faerie realms exist to come to the fore.
We have scientists who 'know' how the Universe came into being. We have archaeologists who 'know' how life began and developed into human beings. We have doctors who 'know' how the body works. As we 'wake up', we 'know' that these versions of reality are not exactly correct. We begin to open our minds to different realities and, the physical world of the scientists becomes less and less compatible with our inner knowledge. I am not proposing a Faerie 'revolution', as the Faerie do not see our world in those terms. However, try to see the world in a new light. Try to regain your childhood innocence. We are not a part of the Faerie. The Faerie exist in their own right and it is not our place to interfere, only to interact, if we have the will and the innocence to do so.
So how do we recapture that innocence? It is not easy. Many have tried and most have given up in frustration. There is no easy answer. The mechanistic world that humans have created is totally opposed to that of the Faerie. But, as we begin to understand the changes we are undertaking, we begin to see our connectedness to the whole. Each of us is part of a collective existence and, as we progressively download our higher selves into our physical selves, we begin to realise that the lives we have become accustomed to living exclude a vast portion of what is really there, including the Faerie realm in all its magic and wonder.
In so many respects the answer lies in our understanding of the female. Our Earth is female. It is the re-claiming of the feminine in ourselves, and in our lives and relationships, that can bring our current and future existence back into balance. As a man, it is not an easy choice. Our Earth is female and in order to create balance, we have needed a male response. However, the balance has tipped too far and the Faerie, as an aspect of Mother Earth, have become pushed to the extremities.
It is time to regain balance. The Earth is as welcoming as she ever was. The Faerie are as prepared to put up with our prevarication as they ever were. Now is our time…human time. No other race or being has the right to choose what we become. We have reached a point in time where our conscious choice is needed. And, that choice should be…to dance with the Faerie, to stop our rape of the planet and to finish what we originally set out to do, which is to bring our full soul consciousness into our human existence, here on Earth. And, the Faerie (Mother Earth) will be happy to go on nurturing us as we continue on our paths to this destination, if only we let them. We really are that strong and the Faerie are there to remind us that our greatest strength lies in embracing our original innocence. By letting go of everything that covers it, we arrive at a point where no external force can deflect us from our goal. Remember, the Earth has taken on the role of nurturing human life. We need to repay her hard work and become, once again, who we truly are.
© 2007 by Chris Thomas
The Blog Post (Cygnus Review Blog 2010…with the wrong author credited)
Download The PDF & Share
They really wanted Galileo to shut up. Four hundred, four years, today, the Catholic Church was nearly successful with an injunction. Referred to as the Galileo Affair, it started in 1610 and ended in 1633 with the Roman Inquistion.
Galileo got into trouble for supporting Copernican Heliocentrism, the mathematical model put forth by Nicolaus Copernicus (see Copernican Revolution), that suggested the Earth, and other planets, revolve around the sun at the center of the Solar System, opposing Geocentrism, backed by the Catholic Church.
In 1610, Galileo published his Sidereus Nuncius (Starry Messenger), describing the surprising observations that he had made with [a] new telescope, among them, the Galilean Moons of Jupiter. With these observations, and additional observations that followed, such as the phases of Venus, he promoted the heliocentric theory of Nicolaus Copernicus published in De revolutionibus orbium coelestium in 1543. Galileo's discoveries were met with opposition within the Catholic Church and, in 1616, the Inquisition declared heliocentrism to be "formally heretical." Heliocentric books were banned and Galileo was ordered to abstain from holding, teaching or defending heliocentric ideas.
On February 19, 1616, the Inquisition asked a commission of theologians, known as qualifiers, about the propositions of the heliocentric view of the universe. [It was] confirmed that Galileo had advocated the Copernican doctrines of a stationary Sun, and a mobile Earth, and as a consequence, the Tribunal of the Inquisition would have eventually needed to determine the theological status of those doctrines.
On February 24, the Qualifiers delivered their unanimous report:

"[The] proposition that the Sun is stationary at the centre of the universe is foolish and absurd in philosophy and, formally, heretical since it explicitly contradicts, in many places, the sense of Holy Scripture. [The] proposition that the Earth moves and is not at the centre of the universe receives the same judgement in philosophy and … in regard to theological truth, it is at least erroneous in faith."

At a meeting of the cardinals of the Inquisition on the following day, Pope Paul V instructed [Cardinal] Bellarmine to deliver this result to Galileo and to order him to abandon the Copernican opinions. [Should] Galileo resist the decree, stronger action would be taken. On February 26, Galileo was called to Bellarmine's residence and ordered:

"[To] abstain completely from teaching or defending this doctrine and opinion or, from discussing it… to abandon completely… the opinion that the [Sun] stands still at the center of the world and the [Earth] moves and, henceforth, not to hold, teach or defend it in any way whatever, either orally or in writing."
Galileo accepted the order. He didn't have much choice as his reputation was at stake. Shortly afterwards, all books regarding the Copernican system were banned and Galileo's works regarding Copernicanism were banned as well. His sentence prevented him from teaching or speaking of the matter further. He remained silent only for so long.
Additional Reading:
The Galileo Affair: A Documentary History (Wayback Machine)
The Trial of Galileo: Essential Documents (Google Books)
The 1616 Documents (Douglas Allchin's Website)
Very interesting take on what actually happened…

Introduction
The Galaxy Song [1]
Whenever life gets you down, Mrs. Brown
And, things seem hard or tough
And, people are stupid, obnoxious or daft
And, feel that you've had quite enough
Just remember that you're standing on a planet
That's evolving and revolving at nine hundred miles an hour
It's orbiting at ninety miles a second, so it's reckoned
A sun that is the source of all our power
The sun, and you and me, and all the stars that we can see
Are moving at a million miles a day
In an outer spiral arm at forty thousand miles an hour
Of the galaxy we call the Milky Way
Our galaxy, itself, contains a hundred billion stars
It's a hundred thousand light years side to side
It bulges in the middle to sixteen light years thick
But, out by us it's just three thousand light years wide
We're thirty thousand light years from galactic central point
We go 'round every two hundred million years
And, our galaxy is only one of millions and billions
In this amazing and expanding universe
The universe itself keeps on expanding and expanding
In all of the directions it can whizz
As fast as it can go, the speed of light you know
Twelve million miles a minute
And, that's the fastest speed there is
So remember, when you're feeling very small and insecure
How amazingly unlikely is your birth
And, pray that there is intelligent life somewhere out in space
Because, there's bugger all down here on Earth
I have included Eric Idle's Galaxy Song for the same reasons that I used it as the frontispiece for The Human Soul, published back in 2007. The reason is to show, in a non-serious way, how little we really understand about our Universe, our solar system, the Earth and ourselves. Humans have become so focused down onto the minutiae of our day-to-day lives that we forget that we have a greater purpose beyond being a "wage slave". The other main problem we seem to have developed over the past few years is that we only see the world around us in very small "bites"…if it isn't immediately in front of us on our computer screen, we don't consider it and, as soon as we change the website, we have forgotten what we read on the last web page. We seem to have forgotten all about context and history.
Mr. Idle's little ditty also highlights another problem we have. We see ourselves as being very small and this makes us insecure. Added to which are the determined efforts by the "Elite" to keep us in a permanent state of fear so that we only think about our lives in reference to whatever is currently making us afraid. Given that we do not understand who, and what, we actually are, how we are deliberately kept in a state of fear and, we do not remember what our true place is within this Universe, is it any wonder that people have begun to look for help from beings, and places, beyond our solar system?
The line in the song: "And pray that there is intelligent life somewhere out in space…" seems to have caught a great many people's interest and, they are looking to other races to come in and save them from themselves. However, the Velon, and all of their misleading disguises, should not be seen as being "intelligent life". If we properly understood ourselves, and our place in current Universal history, we would know, absolutely, that we have all of the information and the tools we need already with us here on Earth. We already have everything we need to solve our problems as part of our fundamental make up. We have just forgotten that we are so much more than we have been propagandised into believing.
The Situation Since 1996
December 21st 2012 was a critical day in a series of recent critical days that began in 1996. To try and re-tell our history, as recorded in the Akashic, at this point, would be pointless. This is fully covered in my books. But, some historic connections need to be made in order to explain the significance of 1996 and the critical days that followed up to the present. To understand the present, you have to place it into its historical context, otherwise, what is happening now cannot be understood properly.
The Earth revolves on its own axis. The Earth orbits around the Sun. The Sun travels around its own orbit, travelling at 200 Km/hr. On its orbit, the Sun travels through many regions of our galaxy and, every 26,250 years, the Sun aligns with the center of the galaxy. With this galactic alignment comes a new burst of energy that can be used to rejuvenate the energies within our solar system, if the planetary consciousnesses choose to so do. This 26,250 year cycle is the one referred to in the ancient calendar systems, the most well known of which is the Mayan Calendar.
We began to enter the central galactic energy stream a few years ago but, the energies, as far as their potential influence is concerned, reached its peak between the 29th of October 2011 and the 21st of December 2012. This is why these dates have significance. This is why human plans (The Human Plan) were timed to reach their conclusions at this time…to take maximum advantage of the fresh energies arriving from the galaxy center. This is the Mayan 6th Sun.
To continue reading (it's eight pages), download the PDF version HERE.
[Note: This PDF was originally posted on the One-Vibration Forum Blog on July 6, 2013.]
Footnote
[1] The Galaxy Song was written by Eric Idle. Music by Eric Idle and John Du Prez. Taken from Monty Python's film The Meaning of Life, I did attempt to contact Eric Idle, or his agents, to obtain copyright approval to reproduce the lyrics here but, unfortunately, I could not find any way of contacting him. The lyrics are available on many websites. You can also watch Eric Idle and the Monty Python team perform the song on YouTube.
What is the "6th" Sun?
The concept of a series of "Suns" is Mayan in origin. Each "Sun" provides the energies for each stage of human development on Earth. The Mayan Calendar provides a framework of measurement that allowed the builders of the Calendar to track the progress of each Sun and predict when the old Sun would change to a new Sun, heralding a potential change of [the] state of being for Earth's inhabitants. The Mayan Calendar is reputed to be 5,250 years old. […] it began with the start of a "5th Sun" and completed, at midnight, on the 21st of December 2012 where the Calendar returned to zero and marked the shift to the "6th Sun". The Calendar is actually 7,000 years old…see later.
There was a huge amount of confusion surrounding the ending of the Mayan Calendar with many predicting the end of the world…the destruction of planet Earth. The end of the Earth clearly did not happen, so what did? The Mayan Calendar is based on the time cycles that relate to Guatemala, the Mayan homeland. The Calendar ended, and re-set itself, at midnight on the 21st of December 2012 Guatemalan time.
This relates to:
7 am GMT in London on the 22nd
6 pm in Sydney, Australia, on the 22nd
2 am in New York, America, on the 22nd
So what happened? To understand what actually happened, we have to look at the fundamental make-up of our Universe and how we on Earth fit into the Universe's whole and the way in which we exist.
We, humans, have become so used to seeing ourselves in a physical way that we have, largely, forgotten that we are a created collection of energy frequencies, something we call a soul or a consciousness. In order to take on our physical bodies, the soul constructs a shell made up of the energy frequencies that are specific to the Earth. This energetic shell, we more usually call our bodies. It is easy to forget that we are, like everything else that exists within the whole of Creation, comprised of energy frequencies that collect together to form physical matter. Underlying the constructive energies of this Universe is the concept of freedom of choice. Each soul exists in a state and a location of its own choosing.
In order to come to Earth, we have made a soul choice to be here and to take on the energies of the Earth in order to become physical. We become physical because we have made a free choice to experience what being physical is all about. We are not a body that has a soul but, a soul that has built for itself a body. Our souls are comprised of a specific set of energy frequencies that add up to an average of 50 dimensions. Unfortunately, not all of the energies of the soul are contained within the physical body. These dimensional energies are divided into two parts:
The so-called "Higher Self" and the "Physical Self".
The physical self is the amount of soul energy contained within the physical body, comprising of approximately 12 or 13 dimensions, personified by the seven primary "Chakras"…see later. The remainder of the soul, approximately 27 or 28 dimensions, makes up the higher self. Both the higher and lower aspects of the soul have total freedom of choice in accordance with the fundamental energy structure of this Universe.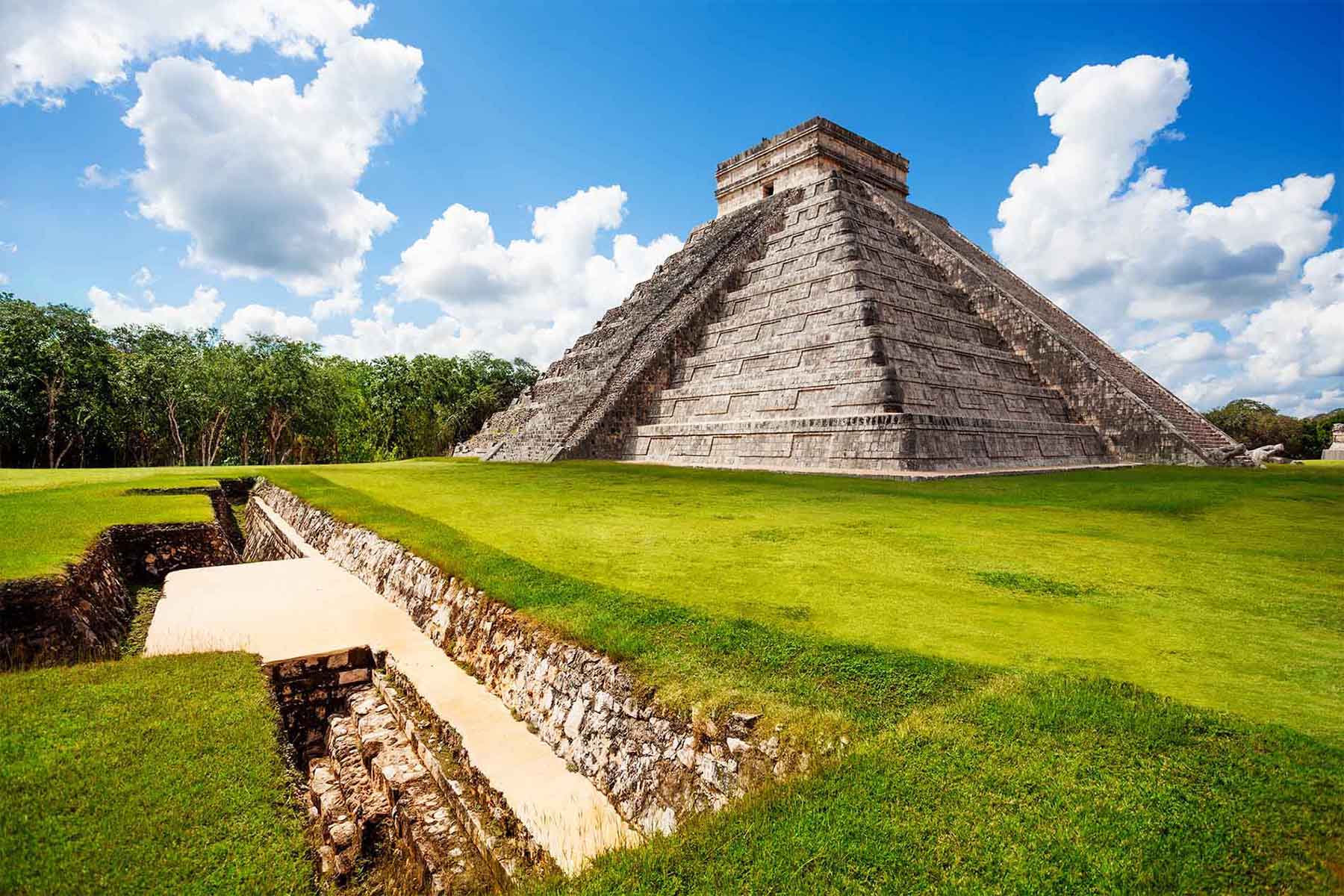 When we first arrived on Earth, at the time of Atlantis, we had the whole of the soul contained within the physical body. But, owing to the Earth's particular set of energy frequencies, we decided, 7,000 years ago, to divide the soul into its higher and physical components. The reason for dividing the soul in this way was in order to explore how we could live on Earth and bring the whole of the soul back into the body…soul re-integration. This choice, to divide the soul and explore how we could re-integrate it back into the body, is known, within the Akashic, as "The Human Plan". The full story of why we were forced to divide the soul in this way is outside of the scope of this particular essay. See the author's previous essays and books.
The Human Plan
Essentially, The Human Plan was a plan where all of the souls that had chosen to come to Earth would, collectively, work together to discover the frequency at which both the Earth, and humans, needed to resonate in order to re-merge the whole soul back into the body and maintain that whole soul state, permanently. The Earth considers a Human Being to be a whole soul contained within a physical bodyso, for the past 7,000 years, the Earth has considered us to be sub-human. The purpose of The Human Plan was to make us a true Human Being again.
When The Human Plan was formulated, it was known that the solar system, and galaxy, work on approximately 26,000 year cycles so, the Human Plan was timed to end at the point at which one cycle completed and another begun. This beginning of this new galactic cycle, a 6th Sun, would provide us with a massive influx of new energies that would allow us to complete The Human Plan and move forwards into a new era of soul reintegration, a new era of being Human Beings once again. This is the significance of the Mayan Calendar and what the 6th Sun is all about…new energies leading to a new state of being.
According to the Akashic, the 7,000 years of The Human Plan actually ran out at the end of 2011 and this coincided with the ending of the last "epoch" of the Mayan Calendar on the 28th of October. The ending of the last epoch and The Human Plan also coincided with the ending of a huge build up of energies that brought humanity, and the Earth, into frequency parity where the process of soul re-integration could begin. The additional year between the end of 2011 and the 21st of December 2012 was given to us to allow us to clear out any final emotional problems that we had not been able to clear before then.
However, humans being humans, we didn't finalise our part of the bargain with the Earth and a huge number of people who had stated that they were ready to undergo soul reintegration, were not. But, the Earth being the mother-figure that She has always been, took pity on human failings and, instead of insisting that those who were not in a position to undergo soul re-integration left [sic] the planet, She modulated the huge new energies of the 6th Sun to give those who lagged behind a little more time. The Earth did not need to do this as almost 3 million people, world-wide, have already undergone full soul re-integration.
No matter what reasons people come up with to excuse their lack of completion, these 3 million had overcome all of their difficulties and completed their soul re-integration. Given this level of completions, the Earth could have called a halt to our sub-human presence on Earth and, insisted that we leave and return to our places of soul origin. But, the Earth is a caring mother and She has allowed Her children a little more time to achieve their chosen aims.
To continue reading (this is a 32-page mini-book), download the PDF version HERE.
[Note: This PDF was originally posted on the The Spirit Guides UK Website (Post Removed), on the Unicus Magazine Library (Page 4) and on the One Vibration Forum Blog on January 16, 2013.]
There is a petition being passed around on the Internet from aliens, who call themselves "The Galactic Federation of Light", where they ask people to make an affirmation to invite the Galactic Federation of Light (GFOL) to come to Earth. Versions:
[1] Petition to (then) President Obama
[2] Petition Update
[3] Grant Permission To Arrest
[4] (And, they just won't shut up.)
Think about that request for a second. If the Earth felt that an alien organisation such as the GFOL would help people during this time of major transition, they would already be working with us as the Earth, Herself, would have invited them in. The fact that the GFOL is not working with us shows that the Earth considers that they are of no use either to people or to the Earth.
The GFOL, as well as many other alien organisations such as The Galactic Council, Ashtar Command, Arch Angels, Angels, Annunaki, Hathor, Ascended Sirians, Arcturians [yes, Edgar Cayce's group], etc, etc…are different names put together by an alien race who are more properly known as the Velon. The Velon first arrived outside our solar system in the early 1700's. The Earth did not allow them access at that time and She has resisted ALL attempts by the Velon to enter the solar system ever since.
Despite these efforts, some Velon did find a way to enter the solar system and have been causing problems for the Earth, and for people, ever since. The primary human organisation that is controlled by the Velon is the Illuminati and, in turn, the Illuminati control earth governments. In the GFOL petition, it is stated that governments are against allowing in the GFOL to the Earth, which is a very contradictory comment as governments are controlled by the Illuminati who are controlled by the GFOL/Velon. In other words, the petition asks people to go against the GFOL/Velon's directives and invite the GFOL/Velon in, which makes no sense.
However many people respond to this petition and make the affirmation asking the GFOL/Velon to come to Earth, it will not work. We do not live in a Universe of democracy nor do we live in a Universe of consensus. We live in a Universe of freedom of choice. Every soul that was created to live in this Universe has the absolute freedom of choice to choose their actions. What we cannot do is to choose to act in such a way as to remove the freedom of choice of another.
Humans exist because, and only because, the Earth exists and, the soul that is the Earth has chosen not to allow the GFOL/Velon into the solar system. In coming to Earth, all of the souls that have built for themselves human bodies have agreed to abide by the Earth's choices. In return for accepting what the Earth has chosen, the Earth provides for all of our needs whilst giving us a home where we can explore what it means to live in a physical body. Those of the souls of this Universe who have chosen to come to Earth, and take on a human body, can only do so if the Earth agrees to them being here. Once that choice is made, the human soul connects itself into the Earth's soul through the root (1st) chakra. It is this soul to soul connection to the Earth that allows us to become human. Once we have made that soul to soul connection, we have made the choice of abiding by the Earth's choices which She must make in order to safeguard human existence.
In helping humans to explore the potential, and possibilities, offered by taking on a physical body, the Earth has allowed many other non-human races to come to Earth and study human activities in order to help us in our explorations. The Earth has not had any problems in allowing in these other races into the solar system or onto the Earth Herself until it came to the Velon (GFOL). In attempting to force their way on to the Earth, and many other actions they have taken, the Velon/GFOL have broken the one law that exists within this Universe…freedom of choice. As the Velon/GFOL have broken this law, as a race, they have been evicted from this Universe. Those Velon/GFOL that remain can only do so because of the number of humans who have been misled into believing that the Velon/GFOL (and their other organisations) are here to help us. By fooling people in this way, it has allowed the Velon/GFOL to implant energy devices into people and into their homes which provide an energy source for the Velon/GFOL to use to hold themselves close to the Earth [the Hathor have been particularly bad with this sort of behavior].
If people stopped inviting the Velon/GFOL into their lives, the remainder of the Velon/GFOL would join the majority of the Velon race in being evicted from this Universe.
Since the petition made by the Velon/GFOL was launched onto the Internet, approximately 17,000 people have responded. These 17,000 are made up of the following groups:
[1] The vast majority are people who have been misled into believing that the Velon/GFOL are here to help humans "ascend to a 5th dimension". Approximately 500 of these people have had Velon/GFOL "djed pillars" embedded into their homes and other energy devices embedded into their bodies. These djed pillars, and other energy devices, are used by the Velon/GFOL to defy the Earth's choices and remain close to the solar system. The remaining 16,500 people would have had djed pillars implanted into their homes if the action taken by the Earth's guardians, detailed below, had not been taken.
[2] 787 people knew that, by making the affirmations asked for in the Velon/GFOL petition, did so in full knowledge that they were acting in favour of the Velon/GFOL and against the Earth. They knew they were acting against the choices of the Earth. The Earth has disconnected the root (1st) chakra of all of these 787 people from Her own soul and all of these people will be leaving the Earth (dying) over the next few days and, returning to their place of soul origin.
[3] The Earth's guardians are hard at work destroying all of the connections made by people making the affirmation in favour of the Velon/GFOL petition. There is also a "clean-up squad" travelling around to the homes, of those who invited the Velon/GFOL into their homes, to remove and destroy the djed pillars and, other implants. This clean-up is being carried out with the full knowledge and approval of the higher selves of the people who responded to the Velon/GFOL petition.
The Velon/GFOL have their own agenda, as far as the Earth and humanity is concerned. They are not here to help us but, to further their own aims. By fooling gullible people into believing that the Velon/GFOL can help us, they are causing distractions and problems that neither we nor the Earth need at this time of change.
Human history is vast and complex but, there was a time in our history when we had the whole of the soul contained within the physical body. For various reasons, we were forced, 7,000 years ago, to divide the soul into the higher self and the physical self. In order to investigate the reasons why we had to divide the soul into two, we embarked on living a series of lifetimes…something the Akashic calls "The Human Plan". This Human Plan was worked out with the Earth and we allowed ourselves 7,000 years to find our answers.
To continue reading, download the PDF version HERE.
[Note: The original post was written by Chris Thomas & published with his permission on May 11, 2012, on the The Spirit Guides UK Network Forum Blog and on the One-Vibration Forum Blog.]
Current Thinking
As we begin our return to being a full "Human Being", many people's thoughts are turning to the Earth and wanting to help to re-awaken Her consciousness. Whilst these thoughts are, on the face of it, admirable, the question arises as to whether the Earth actually requires our assistance or not? Does She require to be re-awoken or have some people misread the situation? The main problem is one of scale. If you look at the photograph, above, you will see, through the clouds, North and South America in their place within the oceans and, the sphere of the Earth. What is not shown in the photograph is any thing to do with man. Even our cities are too small to register within the continents, let alone individual people. Yet, the photograph encompasses the whole of the Earth. In other words, on the scale at which the Earth exists, humans, along with all of our endeavours, do not even register.
The Earth is a soul, a consciousness, who has survived through many trials and disasters in order to fulfil Her promise. She is an immense consciousness capable of acts of Creation unseen in any other region of our Universe. Throughout the whole of Her existence, She has nurtured life and, in particular, nurtured humanity to the point where we can fulfil our own promise and potential. We are tiny, insignificant souls in comparison to the immensity of the Earth's own soul and, yet, human arrogance has led many to believe that the Earth needs our help at this time of change.
All loving thoughts that humans direct towards the Earth are, obviously, appreciated by Her but, we must remember the difference in scale, the difference in soul potential, that exists between humans and the Earth. In all of the [many] millennia of Her existence, She has never slept and, She has never forgotten the life that relies on Her for their physical presence and well-being. As humans begin to fulfil our potential, in terms of soul re-integration, She is with us. She is supporting us and, She is providing all of the love and nurture that we humans will allow Her to give to us. But, we live in a Universe that is founded on the energies of freedom of choice and, so, Her activities and support are limited by how much we choose to let Her do on our behalf.
If we throw back Her help, such as by attempting to build "portals", it holds Her back. If there was a need for "portals" that opened gateways to regions outside of the solar system, She would have already built them for us. The fact that they do not exist is very clear evidence that those who have asked for the portals to be built are not working with the Earth but, against Her. Another recent request that has arisen from those who are not working with the Earth has been to "charge up the Earth's crystal deposits". In order to help us with all of the energies we require to make our consciousness change, the Earth energised all of Her crystal deposits on the 2nd of August 2004. The recent call to "charge up the crystals" was an attempt to take control of the energies, that are helping people, away from the control of the Earth and transfer all of that energy into the control of a race that does not have the Earth's, or humanity's, best interests at heart.
To understand just how much the Earth is doing to help and guide people through our soul re-integration, we need to take a brief look at what She has done in the past to bring us to the point where we can now, at long last, begin to be ourselves and, return to being true Human Beings once again. In understanding Her role and the extent of Her desire for true Human life, we can also begin to understand that we are the masters of our own destiny and, that, we do not need help from anywhere or anyone other than from the Earth Herself.
Earth History
Our solar system was deliberately designed to be an experiment. The purpose of this experiment was to determine whether life at the energies we consider to be physical could actually exist. Throughout the Universe, many, many billions of souls exist. Some are souls that make up galaxies, some are souls that make up solar systems, some souls are more or less "human sized" but, have no physical density at all and some are also more or less "human sized" but, do have physical bodies that are considerably less dense than human bodies. So, there was a form of life that was missing…"physical" life-forms that live on "physical" planets. This is the purpose of our solar system…to explore the possibilities offered by being physical.
A region of an outlying galaxy was selected to be the host for this physical experiment where a sun already existed. This lone sun was also a consciousness, a soul. This solar soul agreed to provide the nurturing energies to a solar system that was formed from thirteen souls who wished to take on "physical" energy densities and explore the different forms of life that being physical could conjure up. This all happened 40 million years ago. This time-scale is greatly at odds with current "scientific" thinking but, this is the time frame that is recorded in the Akashic. The scientific time scale, that of 4 billion years, is based on the assumed age of a meteor that could have arrived on Earth from anywhere within the Universe and, so, is no more than a false assumption.
Our solar system is contained within an energy "envelope" that is shaped a little like a rugby ball. This envelope was necessary in order to keep out all of the other energy patterns that exist within our galaxy and within our Universe. There is not much point in creating an experimental region of space if it could be contaminated by energy patterns that could make the experiment pointless. So, we exist in a controlled and protected "envelope" that originally contained thirteen souls who had taken on the role of forming physical planets that could create and nurture as diverse a range of physical forms of life as possible.
All were successful.
All thirteen planets began to form 40 million years ago, each expressing the "personality" of their soul in the forms of life they created. Individual souls are Created by the Creator, planetary life is created by the soul of the planet. However, the soul that is the Earth took Her time to consider all options before She settled down to experiment with the type of life-forms She wanted to develop. In this way, life on Earth only began to develop 25 million years ago. Again, this is very much at odds with the scientific view of life on Earth. However, if you research back through the history of scientific thinking, you will find that this figure of 25 million years is one which was favoured by scientists for a number of years. It only changed when the "new" science of geology came along and tried to find answers to the ages of rock strata. Most of the assumptions made by these early geologists turn out to be based on false premises but, scientists being scientists, they have not admitted to their mistakes and, have maintained the false theories and incorporated these false dates into current thinking. When the meteorite, mentioned above, was found, they came up with this new age of 4 billion years for the Earth. The technique used to arrive at this date has never been explained, adequately. It seems to have primarily been conjecture and wishful thinking.
To continue reading, download the PDF version (it's nine pages) HERE.
[Note: This PDF was originally posted on the One-Vibration Forum Blog on January 6, 2012.]
New Energies
Humanity is primed to undergo the greatest shift in consciousness that has ever been seen in the history of our Universe. Seven thousand years of human history, "The Human Plan", is approaching its fruition and 2012 promises to be the year when all of our hard work, our aspirations and dreams, finally come together to re-merge the whole of the soul back into the physical body. But how will this happen? How will we know when the time is tight? How will we be at the end of this change? The change we are undergoing has never been attempted, anywhere, in the whole of Creation, so, we are having to feel our way into our new future but, there are some clues and signposts along the way. One such "signpost" has just begun to emerge from the mists that shroud our future.
The Present
Over the past ten years, more and more people are waking up to the fact that all is not well in the world. Political posturing and lies are being uncovered. Real conspiracies are being brought to light and, the mood of the population is for clarity and the end of being subject to the whims of an "Elite" (also known as Illuminati, Cabal, Bilderbergers, etc…). All of this uncovering is a part of our own awakening.
For almost 300 years, we have been mislead by those who see themselves as being above the rest of humanity and these "Elite" have forced themselves into positions of political power in order to create an agenda to which the rest of the world was subjected without our conscious knowledge. As we moved into the 21st century, cracks began to appear in the elitists' plans and, more and more people have become aware that an agenda is at work and, that this agenda affects every man, woman and child on the planet. However, we have been largely powerless to do much about it. Any signs of discontent are stomped on, immediately, with increasing severity. The media is controlled to the point where the Elite can tell any lie without being questioned and any proof of the Elites' agenda is ridiculed as a "conspiracy theory". But, the energy is changing.
Cosmic Forces
The year 2012 has long been prophesised as the end of the world. Many have taken this statement literally and, see this year as being one of catastrophe and the end of all things to do with Earth. But this is not the case. It is the end of life as we have known it for the past seven thousand years and a change into a new way of being. This duality of endings and new beginnings is not accidental but, has been planned for 7,000 years and, planned in such a way that a number of different forces and energies all combine together at the same time to produce a new reality.
Time Line
In 1996, a new energy was connected to the Earth from deep within the Universe. This new energy is designed to provide us with all that we would need to bring about a change of consciousness. This new energy began by gradually changing the way in which we see ourselves, our place on Earth and our place within the Universe. In 2002, the Earth altered Her own energy patterns. This change on an Earth level was purely to help humans to move on. The traditional "base-note" frequency of the Earth was 7.56 Hz. In 2002, this was raised to 3.5 kHz. This massive change in frequency was to accommodate the needs of people so that the higher self could be re-integrated back into the physical body.
By 2005, we had reached the point where we humans could begin to move forwards. We had, to a certain extent, absorbed and come to terms with the "push" generated by the 1996 energy but, we were still far away from our goal. As we moved through this period, the first people to re-integrate the soul back into the body began to so do. These re-integrations were very successful and virtually no problems were encountered. People undergoing this process is still underway today but, only gradually.
By the end of October 2010, we had raised our individual and collective energies to the point where we could begin a new acceleration. Between the start of November 2010 and the 28th of October 2011, humans raised their own base-note energy frequencies into full alignment with the Earth's new frequency. By the end of October 2011, we had reached full frequency parity with the Earth at 3.5 kHz. Whilst a major step forwards, this was not the start of full soul re-integration. A number of events need to occur before we can achieve that.
During this period, there were numerous attempts to distract us and prevent us from fully understanding our potential. The two Gulf Wars, Afghanistan, the attack on New York's twin towers on the 11th of September 2001, the bombing of London on the 7th of July, 2005, and, the attack on Libya in 2011 were all engineered by the Elite and carried out by secret services (CIA & MI6), as well as the military-industrial complex in order to create as much fear as possible in the population.
Add to these atrocities, the deliberate manipulation of the banks and money markets and, we have a population that is subdued, fearful and, more importantly, fearful of their futures. Adding to this level of fear is the total myth of man-made global warming. Instead of moving into our consciousness shift with an open heart and understanding, the Elite attempted to stop this change in its tracks by forcing people to see the world as one where they were unlikely to survive. Fortunately, we are not on our own.
The Earth
All too often we forget that this lump of rock we live on has a consciousness of Her own and despite this lack of human regard, the Earth still sees us as Her "Children". The Earth, too, has been heavily involved in The Human Plan. In fact, nothing could have been planned and worked out without Her. Along with the new energy source that arrived in 1996, the orbit of the solar system brought us into growing alignment with the centre of our galaxy. The energy arriving from the centre of the galaxy also added to the impetus for change. This galactic alignment has become more direct since 1996 and we are now, at the end of 2011, bathed in positive energy patterns never before seen. All of these new energy sources are acting together to help us.
When we began to help ourselves and completed our base-note frequency acceleration, the Earth could begin a new phase of development. This, She began on the 13th of December 2011. This new source of energy brought about by the Earth is feeding into the human mass-consciousness and its purpose is to bring about a new wave of change. The level of dissatisfaction brought about by the activities of the Elite means that the human mass-consciousness has reached critical mass. This new Earth energy is there to gently push the human mass-consciousness to a point where we create a tsunami for change.
To continue reading, download the PDF version HERE.
[Note: This PDF was originally posted on the One-Vibration Forum on December 17, 2011.]
We have all seen the many thousands of photographs which show the image of a Ball of Light in the finished photograph which were not necessarily visible to the naked eye. There have been numerous interpretations placed upon these BOLs but, what are they in reality?
Most people assume that these are a new phenomenon whereas, there is in fact a written history of sightings going back several hundred years. In the past, these were not called Balls of Light or Orbs but, "swamp lights", "will o' the wisp" and "Jack-O-Lanterns", as well as many other names in local dialects. To understand what this phenomenon is, we need to look at the nature of the Universe, how it is constructed and how it functions.
 
The Nature of Our Universe
Ever since Sir Isaac Newton had an apple land on his head (figuratively speaking) 400 years ago, science has believed in gravity. It is only in very recent years that they have begun to question the role that gravity plays and even to question whether that gravity exists at all. Certainly, Double Dark Theory (Dark Matter and Dark Energy) presents considerably more questions than it answers with most cosmologists, now, believing that this theory has no validity at all.
As DDT is becoming increasingly rejected, more and more cosmologists are looking towards Black Holes as a way of explaining how the universe holds itself together. However, even with Black Hole Theory, it remains impossible to answer many of the questions. Fortunately, in recent years, some of the more aware scientists are beginning to realise that what holds the universe together is a form of electro-magnetic energy. If it is assumed that electro-magnetic energy holds the universe together, all of the unanswered questions that cosmologists fight over suddenly become answered.
In addition to the workings of the universe, electro-magnetic frequencies also seem to play a major role in life on Earth, especially when it is applied to humans and animals. But, there is another way of looking at electro-magnetic frequencies and that is, instead of electro-magnetic, substitute the word conscious-ness. There is a great deal of debate, in scientific circles, about how large an organism needs to be before it develops consciousness as well as where consciousness is located within the body. The current thinking is that consciousness is located in a region of the brain known as the amygdala. This is a region at the base of the brain and attached to the brain-stem. It would be fair to say that looking at the amygdala to see consciousness is akin to looking at Liverpool hoping to see Britain. The reality is that the scientific view is from the wrong direction.
If we look to more "traditional" sources of knowledge and, particularly the Akashic, what we find is a very different view of reality to that which scientists are currently exploring. Instead of the body becoming large enough for consciousness to develop, it is the consciousness that builds the body. In other words, life begins with consciousness and all else follows. It is the same with our Universe. Our Universe began with a consciousness, a "Universal Soul" and, everything that exists in our Universe is also a soul, or a consciousness. When scientists talk about measuring electro-magnetic frequencies, what they are actually talking about is measuring soul energy.
Gravity does not exist. What holds the Universe together, what holds humans on the Earth and what makes apples fall to the ground, is soul energy, consciousness energy. Everything that exists anywhere is a soul, a consciousness and, it is the interactions between souls which holds everything together and makes everything happen. Without consciousness, soul, nothing would exist and no events would occur.
Our Universe exists because it was Created to exist. A soul, a consciousness, exists who decided to explore the potential It contains within Itself. This Creationery-source asked Itself a question…a question along the lines of "What would happen If…?" In order to answer It's question, this Source brought our Universe into being and peopled it with other, lesser forms of consciousness that could explore the answer to the Question on the Creator's behalf. In this way, the Universal "envelope" is a consciousness, each galaxy is a consciousness, each solar system is a consciousness and each star is a consciousness.
In addition, we have free-moving and free-acting souls who can explore the Answers on the Creator's behalf. These free-moving and free-acting souls take on two forms. The first do not have any physical form or physical density and the Akashic calls them the non-physical races. These souls were Created about 100 million years ago. The second have a physical form and a physical density but, are comprised of energies that fall outside of human perceptions. The Akashic calls these the semi-physical races and they were Created about 30 million years ago.
Both of these groups of races, the non-physical and the semi-physical, started their existence on a home planet but, over the millennia, have spread out throughout our Universe. But, there was another stage of development that was universally decided upon about 60 million years ago and this new development lead directly to the creation of our solar system. For many reasons (see Synthesis), once a suitable body form had been developed on Earth, those souls who came to live here are primarily made up of the non-physical races. In other words, 99.9 percent of the souls who are in human form on Earth are souls who originated with the non-physical races. The other 0.001 percent of the human population is made up of souls who originate from the semi-physical races. There are very many reasons for this division of human souls, which are outside of the scope of this essay but, see the author's books on the subject.
The Development of Our Solar System
As with all free-moving and free-acting life throughout our Universe, a "home planet" was needed in order for human life to exist, a place where this new "experiment" in a fully physical life-form could inhabit. Throughout our Universe, many billions of solar systems exist. Usually, the solar system is comprised of one soul. This solar system soul is, normally, the solar system sun, or suns, if it is a binary system. All of the planets within this type of solar system are created by the solar system consciousness as well as all of the forms of life that exist on those planets (except for situations where the solar system supports either the non-physical or semi-physical races; in these instances, the souls of the "higher life-forms" are brought into being by the Creator).
With our solar system, the arrangement is quite different. Our solar system is unique. That means what it says. No other solar system is comparable to the one we inhabit. The reason for this is that the sun and each of the planets, in our solar system, are individual consciousnesses in their own right. This collection of souls, who were capable of building planets, was decided upon in order to maximise the potential for bringing "physical" beings to life. Originally, all of the planets in our solar system were inhabited by a huge diversity of life-forms, the likes of which do not exist anywhere else within our Universe. However, about 3.8 million years ago, a solar system-wide disaster occurred and virtually all life was wiped out except for our planet, Earth. The reasons for this solar system-wide disaster fall outside of the scope of this essay but, see The Universal Soul.
To continue reading (it's six pages), download the PDF version HERE.
[Note: This PDF was originally posted on The Spirit Guides UK website on August 19, 2011.]
We humans need to get a grip. We are poised to undergo the greatest level of change ever seen in this, or any other, Universe. All souls, that have adopted human form, made a promise to ourselves, to the Earth and to the Universe at large that we would fulfil our promise and potential that was offered to us when we undertook a physical existence.
In 1996, we each looked at our state of readiness to reach our full potential. Every person on the planet, at that time, had the ability to achieve our goals but, only 40 percent of the, then, population decided that they were ready. Since then, we have undergone massive changes of energy, on a personal and planetary level and, have arrived at the time when our potential could be fulfilled and yet, the number of people who are ready to undergo soul reintegration has dropped. Instead of the 40 percent of 1996, by 2011 there are only 15 percent of the population who have made the necessary adjustments to their lives in order to move forwards.
These are the figures and percentages recorded within the Akashic – for a fuller explanation see below.
This 15 percent represents about 1 billion people and this figure is barely enough to carry us through our change. What is needed is a minimum of 25 percent – about 1.7 to 2 billion people undergoing soul reintegration at the same time to make our change as smooth as possible and counterbalance the forces that would prevent this change from happening at all.
Our Origins
In order to understand change, we must first understand who and what we are. Our Earth is the most important planet within our Universe. This does not mean that humans are particularly special, just that we live in a special place and are subject to energies and energetic forces that exist nowhere else within the whole of Creation. Apart from 2,800 "First-Born" souls who were created to be true "Earthlings", every other soul that exists on Earth has come here from somewhere else within our Universe. The story of the First-Born is outside of the scope of this essay but, these are souls who were specifically created so that Earth is their place of "soul-origin".
What does make humans unique is, that in order to become human, we must leave our place of actual soul origin, leave behind any bodies that we might have had and cloak our souls in the "soil" of the Earth in order to build for ourselves a new body. In other words, we do have a soul but, a soul that has built for itself a body that must correspond with the "human template" that the Earth considers constituting a Human Being.
In order to maintain our position on Earth, the energies of the soul must be altered so as to resonate with the energies of the planet. It is not gravity that keeps us on the planet but, the energy frequencies of the first chakra. The chakras are aspects of the soul within the physical body and the frequencies of the first chakra connect us to the consciousness energy that is the Earth. This is why the first chakra is also called the "root" chakra as it literally roots us into the Earth's energies – an immensely powerful soul to soul connection.
Soul Energies
The Earth exists in order to explore the potential that "physical" life seemed to offer. It was always planned that a form of Human Being would exist but, not what it looked like or how it functioned. All of the forms of life that exist on Earth have been created or adopted by the Earth's consciousness and, initially, this was also true of Her experimental human forms. However, difficulties were experienced in developing a human form that was capable of supporting a "full soul". In order to explore these difficulties, the problems were first studied on Lemuria and, then, experimented with on Atlantis – see Synthesis for the full story of human development.
By the time that we had finished our experiments on Atlantis, we had developed a human body form that could accommodate the whole of the soul. However, we began to experience difficulties in maintaining the whole of the soul within the body and set about exploring the problem. Unfortunately, other events prevented us from finding a full answer before we, collectively, had to destroy the Atlantis continent.
The Human Plan
It took 40,000 years to undo the damage that resulted from destroying a continent and we returned to Earth about 20,000 years ago. On our return, we were as we were on Atlantis – the whole of the soul contained within the human body. It is difficult to describe what is meant by a "whole soul" state as we do not have the necessary vocabulary. The primary difference lies in the density of the human body in that a whole soul state brings about a lightening of density and major changes within our cell structures – everything becomes much lighter and much less dense.
When we began, again, 20,000 years ago, we anticipated that we would experience difficulties in maintaining this whole soul state for the whole of our natural life spans – about 1,500 years. As we began to lose some of the higher brain and psychic functions, we began to build energy enhancing structures that could re-merge the whole soul back into the body. These energy enhancing structures are the pyramids of Egypt, South America and, several other locations on the planet's surface, as well as the Silbury Hill/Avebury/Stonehenge complex in Britain.
Unfortunately, these energy enhancing structures could only restore a full-soul state for a temporary period and so we began to look for other ways of solving our problems. The underlying problem was this:
The Earth has a resonance, a base-note frequency, with which all living things resonate. This is the frequency of the root chakra. In order to create "physical" forms of life, the Earth chose a frequency of 7.56 Hz (this means 7.56 cycles per second).
This frequency was too low to hold the whole of the human soul within the body. What we needed to do was to find out what this base-note frequency needed to be raised to in order for us to remain as Human Beings.
7,000 years ago, we put into action a plan where we could experience all of the possibilities that physical life has to offer as a means of discovering to what frequency the Earth's base-note needed to be raised. In order to put this Plan into action, we deliberately divided the soul into two – the physical self (about 25% of the total soul) and the higher self (the remaining 75% of the total soul). This division made the physical body very much more dense than it had been and we lost most of our psychic and sensory abilities.
To continue reading (this is a 15-page mini-book), download the PDF version HERE.
[Note: This PDF Mini-Book was originally posted on The Spirit Guides UK website on August 14, 2011.]
Predictions of Darkness
In recent months, there have been an increasing number of websites, coming into being, informing us that we are about to undergo a period of three days of darkness some time in the near future. Most of these web sites state that this period of three days have historical precedents that are recorded in The Old Testament and in Mayan records. But what truth is there to these predictions and from where do these predictions originate?
Historical Records
Several of these websites use the text of The Book of Exodus from The Old Testament to "prove" that there have been "days of darkness" in the past and that when they occurred, the effects on the population was far-reaching. From The Book of Exodus, Chapter 10, Verses 21-23:
"And the Lord said unto Moses; stretch out thine hand toward heaven, that there may be darkness over the land of Egypt, even darkness which may be felt."

"And Moses stretched forth his hand toward heaven; and there was a thick darkness in all the land of Egypt for three days."

"They saw not another, neither rose from his place for three days but all the children of Israel had light in their dwellings."
That seems to say that Moses brought about a state of "thick" darkness that lasted for three days and, somehow, benefitted his followers but, brought problems for others without specifying just what those benefits and problems actually were. The current warnings about three days of darkness state that they will extend world-wide, whereas these passages from Exodus specifically state that the darkness was only over Egypt. Certainly, if we look at historical records from other countries, there are no accounts of similar days of darkness; thick or otherwise.
If we then continue on further into the Exodus story, we find that Moses and his followers were led across the deserts and wilderness by "a column of smoke by day" and by "fire by night". So, what produces "a column of smoke by day" and "fires by night"? There are two possible answers here.
Firstly: the area around Egypt is rich in oil, specifically bitumen-bearing sands or tar-pits. These were specifically written about by the ancient Babylonians. These bitumen-bearing sands were also known to catch fire, when struck by lightening and, to burn for several days.
[Note: the climate and vegetation of the area was very different to what they are today. At the time of the Exodus story, about 5,000 years ago, the climate and vegetation was sub-tropical with lush vegetation and, heavy rains. As the climate of the area dried up, so did the bitumen sands.]
If the prevailing winds were blowing from the north and there was a burning region of bitumen-bearing sands, would that not cause "a thick darkness" and the fumes from such burning cause people to become weakened? Secondly: there is also evidence of volcanic activity in this region also about 5,000 years ago. This, again, can cause "a thick darkness" and poisonous fumes. Both of these scenarios also produce "a column of smoke by day" and "fires by night".
The Akashic favours the volcanic explanation. There is a slight area of doubt as it could be that the outfall from a volcano set alight a region of bituminous-bearing sands.
Mayan Records
Many of the current websites also state that there is an account of three days of darkness held within the records of Mayan peoples of South America. However, these do not appear to exist in any historical record either recorded by the Mayans or any of the other peoples of South America either before or after the Mayans existed. Therefore, the inclusion of "Mayan Records" as a source for information of three days of darkness appears to be a hoax.
Other Aspects of the Predictions of Darkness
Currently, these predictions of three days of darkness do not stop at it just becoming dark. In addition to "the darkness", these predictions go on to say that:
♦ This will be a total darkness that is global in its extent where we will be unable to see our hands in front of our faces.
♦ The Earth will stop turning.
♦ There will be a considerable drop in oxygen levels where many will asphyxiate. (We must also put all animals outside of our homes otherwise they will use up all of our oxygen. In other words, all pets must die in order to save their owners).
♦ Temperatures will drop far below zero and so many will freeze to death unless they take precautions.
♦ There will be dimensional instability with the merging of a number of dimensions.
♦ With this dimensional merging, there will be the arrival or emergence of a number of "entities" and "beings".
There seems to be a number of variations on these themes but, the list here covers the main aspects of these predictions.
To look at these predictions in detail:
♦ Total Global Darkness
According to the Akashic, there has never been a time in the history of the Earth where the whole of the Earth's surface has been totally dark. As with the story from Exodus, there have been periods of localised darkness brought about by volcanic clouds but, the level of darkness produced has never been total; only down to a level of twilight. The only way in which total darkness could occur, on a global scale, is if the sun stopped shining and, if that happened, all life on Earth would die no matter what precautions they took.
♦ The Earth Will Stop Turning
Again, the Akashic does not record a period when the Earth did not revolve. There have been two events in Earth's history that were totally catastrophic for the Earth and all of Her life (see Synthesis). The first occurred approximately 3.8 million years ago when two planets, that were within our solar system, decided to "leave". The explosion produced by these two planets leaving destroyed virtually all of the life within our solar system. The Earth was rocked on Her equatorial axis and most of Her atmosphere was lost. Despite this amount of damage, the Earth did not stop revolving nor did it bring about global darkness.
The second world-wide disaster was with the destruction of the continent of Atlantis. The sinking of a continent triggered a huge number of earthquakes and volcanoes and, shifts in the tectonic plates. There was a massive loss of life and habitats and, some loss of atmosphere. Despite this amount of damage, the Earth did not stop revolving nor did it bring about global darkness. There is only one way in which the Earth can be stopped from revolving and that is by the death of the Earth's consciousness.
♦ There Will Be A Considerable Drop In Oxygen
There are only two ways in which the oxygen in the atmosphere can be depleted:
Firstly: by a similar solar system-wide disaster to that which occurred 3.8 million years ago and the current "days of darkness" predictions do not make any predictions of a disaster on that scale.
Secondly: there are a huge number of tectonic plate movements which release poisonous gasses into the atmosphere. Again, the current predictions do not include for this happening.
To continue reading, download the PDF version HERE.
[Note: This PDF was originally posted on the defunct Mount Zion 144 Forum Blog on June 1, 2011.]