higher self
What is the "6th" Sun?
The concept of a series of "Suns" is Mayan in origin. Each "Sun" provides the energies for each stage of human development on Earth. The Mayan Calendar provides a framework of measurement that allowed the builders of the Calendar to track the progress of each Sun and predict when the old Sun would change to a new Sun, heralding a potential change of [the] state of being for Earth's inhabitants. The Mayan Calendar is reputed to be 5,250 years old. […] it began with the start of a "5th Sun" and completed, at midnight, on the 21st of December 2012 where the Calendar returned to zero and marked the shift to the "6th Sun". The Calendar is actually 7,000 years old…see later.
There was a huge amount of confusion surrounding the ending of the Mayan Calendar with many predicting the end of the world…the destruction of planet Earth. The end of the Earth clearly did not happen, so what did? The Mayan Calendar is based on the time cycles that relate to Guatemala, the Mayan homeland. The Calendar ended, and re-set itself, at midnight on the 21st of December 2012 Guatemalan time.
This relates to:
7 am GMT in London on the 22nd
6 pm in Sydney, Australia, on the 22nd
2 am in New York, America, on the 22nd
So what happened? To understand what actually happened, we have to look at the fundamental make-up of our Universe and how we on Earth fit into the Universe's whole and the way in which we exist.
We, humans, have become so used to seeing ourselves in a physical way that we have, largely, forgotten that we are a created collection of energy frequencies, something we call a soul or a consciousness. In order to take on our physical bodies, the soul constructs a shell made up of the energy frequencies that are specific to the Earth. This energetic shell, we more usually call our bodies. It is easy to forget that we are, like everything else that exists within the whole of Creation, comprised of energy frequencies that collect together to form physical matter. Underlying the constructive energies of this Universe is the concept of freedom of choice. Each soul exists in a state and a location of its own choosing.
In order to come to Earth, we have made a soul choice to be here and to take on the energies of the Earth in order to become physical. We become physical because we have made a free choice to experience what being physical is all about. We are not a body that has a soul but, a soul that has built for itself a body. Our souls are comprised of a specific set of energy frequencies that add up to an average of 50 dimensions. Unfortunately, not all of the energies of the soul are contained within the physical body. These dimensional energies are divided into two parts:
The so-called "Higher Self" and the "Physical Self".
The physical self is the amount of soul energy contained within the physical body, comprising of approximately 12 or 13 dimensions, personified by the seven primary "Chakras"…see later. The remainder of the soul, approximately 27 or 28 dimensions, makes up the higher self. Both the higher and lower aspects of the soul have total freedom of choice in accordance with the fundamental energy structure of this Universe.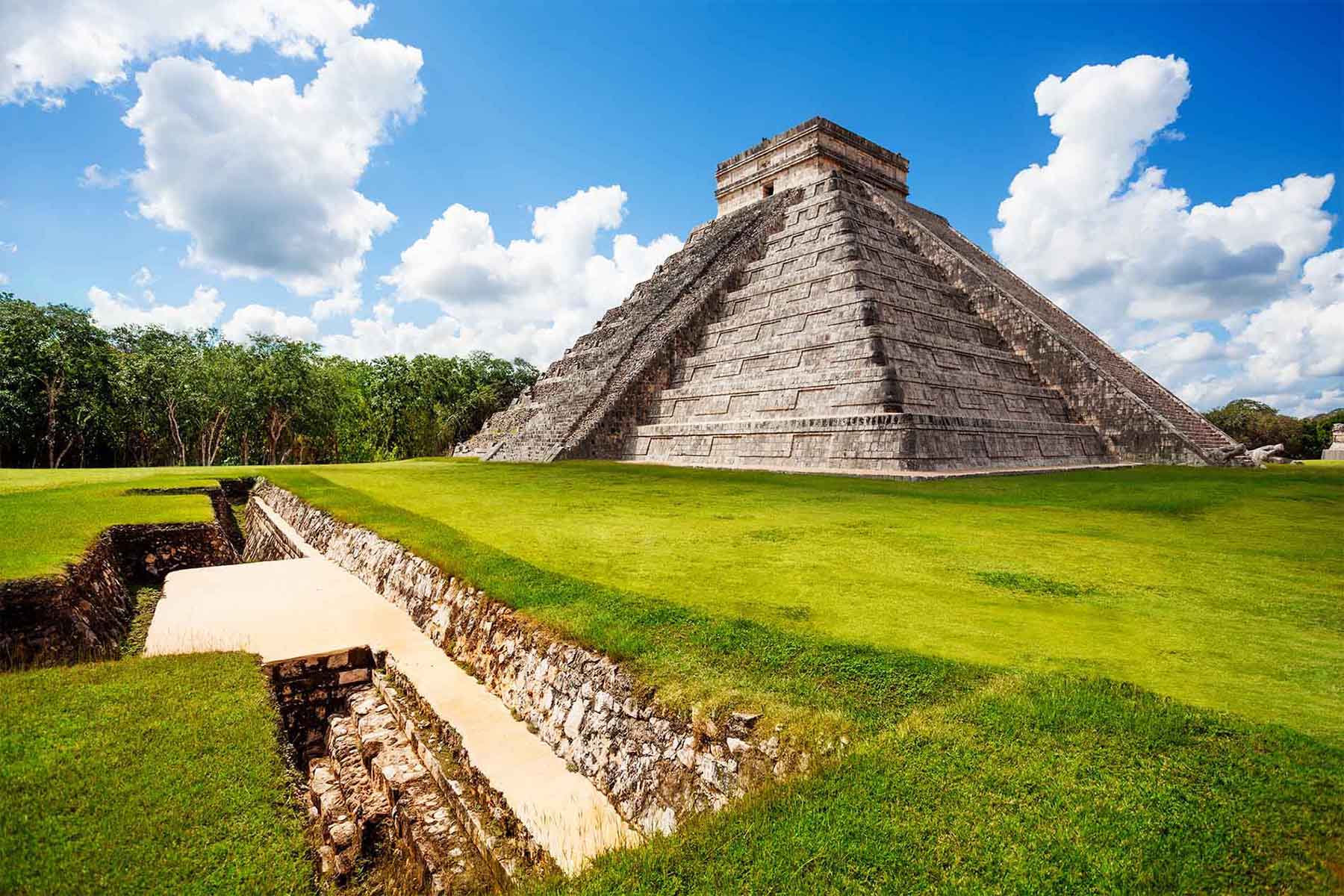 When we first arrived on Earth, at the time of Atlantis, we had the whole of the soul contained within the physical body. But, owing to the Earth's particular set of energy frequencies, we decided, 7,000 years ago, to divide the soul into its higher and physical components. The reason for dividing the soul in this way was in order to explore how we could live on Earth and bring the whole of the soul back into the body…soul re-integration. This choice, to divide the soul and explore how we could re-integrate it back into the body, is known, within the Akashic, as "The Human Plan". The full story of why we were forced to divide the soul in this way is outside of the scope of this particular essay. See the author's previous essays and books.
The Human Plan
Essentially, The Human Plan was a plan where all of the souls that had chosen to come to Earth would, collectively, work together to discover the frequency at which both the Earth, and humans, needed to resonate in order to re-merge the whole soul back into the body and maintain that whole soul state, permanently. The Earth considers a Human Being to be a whole soul contained within a physical bodyso, for the past 7,000 years, the Earth has considered us to be sub-human. The purpose of The Human Plan was to make us a true Human Being again.
When The Human Plan was formulated, it was known that the solar system, and galaxy, work on approximately 26,000 year cycles so, the Human Plan was timed to end at the point at which one cycle completed and another begun. This beginning of this new galactic cycle, a 6th Sun, would provide us with a massive influx of new energies that would allow us to complete The Human Plan and move forwards into a new era of soul reintegration, a new era of being Human Beings once again. This is the significance of the Mayan Calendar and what the 6th Sun is all about…new energies leading to a new state of being.
According to the Akashic, the 7,000 years of The Human Plan actually ran out at the end of 2011 and this coincided with the ending of the last "epoch" of the Mayan Calendar on the 28th of October. The ending of the last epoch and The Human Plan also coincided with the ending of a huge build up of energies that brought humanity, and the Earth, into frequency parity where the process of soul re-integration could begin. The additional year between the end of 2011 and the 21st of December 2012 was given to us to allow us to clear out any final emotional problems that we had not been able to clear before then.
However, humans being humans, we didn't finalise our part of the bargain with the Earth and a huge number of people who had stated that they were ready to undergo soul reintegration, were not. But, the Earth being the mother-figure that She has always been, took pity on human failings and, instead of insisting that those who were not in a position to undergo soul re-integration left [sic] the planet, She modulated the huge new energies of the 6th Sun to give those who lagged behind a little more time. The Earth did not need to do this as almost 3 million people, world-wide, have already undergone full soul re-integration.
No matter what reasons people come up with to excuse their lack of completion, these 3 million had overcome all of their difficulties and completed their soul re-integration. Given this level of completions, the Earth could have called a halt to our sub-human presence on Earth and, insisted that we leave and return to our places of soul origin. But, the Earth is a caring mother and She has allowed Her children a little more time to achieve their chosen aims.
To continue reading (this is a 32-page mini-book), download the PDF version HERE.
[Note: This PDF was originally posted on the The Spirit Guides UK Website (Post Removed), on the Unicus Magazine Library (Page 4) and on the One Vibration Forum Blog on January 16, 2013.]
[Preface from a client of Chris Thomas: A day or so ago, I wrote to my friend Chris Thomas because I had been chatting with a number of people about whether or not we are ready for soul integration, a name some people call the shift or the great leap in consciousness. To me, it is all about higher self connection and really knowing it exists for you and, I did wonder if he might be annoyed by the rather long e-mail I sent him where I expressed my views and those of others I know.
Here is his reply……….]
No, I am not annoyed your response. In fact, the exact opposite. It shows that people are finally able to see that what happens outside of themselves is not important. It is the inner sense that counts.
I was asked recently if "one needed to be perfect in order to re-integrate?" The concept of perfect and human going together is like military and intelligence. They are both oxymorons. The concept of what is "perfect", in human terms, has changed with each and every generation throughout history. So no, nobody is perfect. Everybody is an individual, especially when it comes to the state of readiness for re-integration.
I can understand peoples' confusion over if they are ready or not and why-doesn't-the-higher-self-put-it-in-writing-please-so-that-I-can-actually-understand-what-"it"-wants-me-to-do. And yes, in that respect, it is easy for me as I have been working closely and directly with my higher self for 50 years. There are two ways in which it is possible to work out how "ready" one is. There are obviously more but, these are two that are readily accessible:
[1] Since October 2010, when the energy acceleration began, those who were in the process of getting ready, found that all sorts of emotional situations came up to be cleared. For many people, the 18 months since then have been one of constant trauma but, also, one where they found that emotional situations they had ignored for years, if not all of their lives, repeatedly came to the fore and would not go away until action was taken to clear them. This situation became much, much worse since October 2011 when the "final" energies for clearance kicked in. Those who took the opportunity to actually clear these old emotional situations began to take on more and more of the energies of their higher self. Those who ignored these emotional situations found that they felt under increasing pressure to do something about it. As we entered 2012, those who had found the courage to face up to their emotional past found that their lives became less traumatic and more peaceful.
So, this is guide number one…if your life became one long emotional turmoil after another and has now cleared or, at least, eased off considerably, then, it means that your higher self is satisfied with the work you have done and, you are ready for the next phase of re-integration when the time is right. There is another aspect to this and that is, for many, they were ready and did not have much emotional debris to clear. This period of time has also been traumatic for them as they see everyone else undergoing these clearances and they have had nothing, or very little, to do themselves. If you have not undergone this kind of emotional trauma over the past 18 months then, the chances are that you were already clear and ready. You were just waiting for everyone else to catch up.
BUT…
An awful lot of people have done everything they can to ignore the elephant in their living rooms and have worn their shoes out walking around the elephant, doing their best to ignore it. They know that it is there, the emotional situation they need to clear but, have done everything they can to deny its existence. For these people, the last six months or so have felt like they are under a ton weight of pressure to sort something out but, have refused to acknowledge that their elephant exists.
It is these people who are holding back the time at which we are all ready to re-integrate. After all, all of these people said that they were ready to re-integrate back in October 2011 and have done nothing since other than complain about why can't they move on. This is what your higher self is looking for…a readiness to look at your life and properly deal with those issues (emotional situations) you have ignored in the past. If you continue to ignore them, the chances are that at some point in the very near future, your higher self is going to give up on you and you will be left behind (this means dying). There is an energy boost to come very shortly which should help these people to finally deal with their elephants but, if they still refuse to sort out their problems, they will become lost (Chris is trying to be gentle and kind, here but, this mean you will die).
[2] We all have an ego. It is a part of our fundamental make-up and defines who we are within our own estimation. There is nothing wrong with an ego, it is [just] a question of how realistic and honest we are being with ourselves. Most people get it wrong. Their egos are either too big or they are too small. Too big means that we are not being honest with ourselves and are attempting to make those around us believe that we are more than we actually are. Too small means that, again, we are not being honest with ourselves and are denying our true selves to those around us. What our higher selves want from us is that we are honest with ourselves. Once we become honest with ourselves, we also become honest with those with whom we share our lives. By being honest with others, it allows them to be honest with us in return and once we have honest relationships, emotional traumas do not occur.
The best way of working out if you are honest with yourself is to look at how you react to criticism. If someone criticises you and, you become angry and defensive, it means that you are not being honest with yourself. If someone criticises you and, you think about what it is they are saying, look at what they are saying, honestly and your response is more along the lines of: "Yes, I see what you are saying and you are correct…" or, alternatively, your response is: "No, you are not correct, that is an unfair comment…" then, you are being as honest with yourself as you can be. That is all that your higher self wants you to be.
So, to recap…
If your life has been emotionally traumatic but, is now, or is becoming, more peaceful, then you are just about ready and have listened to your higher self. If you can be as honest as possible with yourself in all situations, then, you are just about ready and have listened to your higher self. If neither of the two above statements apply to you, then, it means that you still have work to do as you have not listened to your higher self.
To continue reading, download the PDF version HERE.
[Note: The original post was written by Chris Thomas & published with his permission on July 12, 2012, on the The Spirit Guides UK Network Forum Blog and on the One-Vibration Forum Blog.]
Generally speaking, the recent essay regarding Mother Earth's response to the Spring Equinox has resulted in very positive responses from people. Those who are sincere about undergoing soul re-integration have received the essay in the light of how it was written…we need to resolve our own problems and we cannot rely on anyone else to sort our problems out for us. Those who know that they have problems, or "issues", still to be resolved reacted with interest but, tended to grumble about "lack of time". Those [whose] ego made them think that they were not only ready but, were in the forefront of change, started to realise that maybe they had work to do after all. Those who are the drones of the Velon reacted by attacking me and my work, both verbally and psychically. This, I see, as a good sign as the essay obviously rattled the Velon's cage.
Most people read the essay in realistic terms and have recognised that they, now, need to move their lives forwards, working very closely with their higher selves. However, there were a few aspects which were not fully covered or explained in the essay, for which I apologise and, these aspects are addressed in this addendum to the essay.
*************
[Q:] I believe that I am ready to re-integrate but, nothing is happening. I have tried shouting at my higher self but, still I feel no signs of change. Why is this?
[A:] There are two aspects to this question.
Firstly, it could be that you hope you are in a position to re-integrate but, your higher self can see that you still have a few problems (issues) to clear and, so, you are not actually ready to undergo re-integration just yet.
Secondly, it could be that you are ready for this change. It is just that your higher self considers your best option is to wait until it is a better time where there can be a mass re-integration for those in the western world.
Do not forget that you and your higher self are one soul. You, the physical aspect, is about one-quarter of the total soul whilst your higher self makes up the remaining three-quarters. You are not separate from each other. This means that your higher self has a much greater perspective on what is needed to be done and has access to a much higher level of knowledge than you, as the physical self, does. If your higher self can see that it would be better for you to wait until a mass shift is possible, then, that is what your higher self will plan to happen and, no amount of screaming and shouting by the physical self will change the situation. So, it is a question of being patient and ensuring that you are as ready as you can be. When the time is right, your higher self will let you know in terms that you will not be able to misunderstand.
*************
[Q:] If people are ready to re-integrate and their higher self agrees, how can they carry on with their normal lives if they, then, give out an unmistakable aura?
[A:] Essentially, they cannot. People who have undergone soul re-integration give off an aura that is very much more powerful and far-ranging than "normal" people. If you tried to carry on your normal life, you would not be able to. You would either be swamped by people demanding that you sort their problems out for them, effectively a new religion would be built around you, or you would be arrested and taken into custody and experimented on by the military.
There are those who have fully re-integrated their soul back into their bodies in the last number of years. Most of these Human Beings live in traditional, tribal communities away from the western world. However, there are groups of Human Beings who do live in communities in the west. You will not have encountered or heard of these communities as they keep themselves very much to themselves. If someone approaches their community, they place a psychic barrier around themselves, or the community, so you will not be able to make contact with them unless they want you to and the only people they want to make themselves known to are those who have also re-integrated.
These communities also have psychic barriers around the whole area so that if someone tries to remote view them, they will see a normal landscape psychically projected and not the community itself. These communities of true Human Beings are totally self-sufficient in their every need. They have psychically cleared all pollution from their area, whether that was air, ground or water and grow all of the food the community needs for themselves. They do not have, and do not need, any contact with the outside world. However, they do work very closely with Mother Earth and do all that they can to ensure that She is helped in any way that is needed.
*************
[Q:] If people have re-integrated since October 2011, why have we not heard about them?
[A:] Well that was really answered in the last question…except for one point. If your higher self has decided that it would be best for you to re-integrate before everyone else does, then your higher self will make special arrangements.
You will know several days in advance that your higher self considers that all is ready for you to re-integrate. By the time you reach this stage of readiness, there will not be any confusion about whether it is your higher self speaking directly to you. This will allow you enough time to say your farewells to those who are not re-integrating with you.
In the days leading up to your re-integration, your higher self will have communicated psychically with several of the already established communities. By communicating in this way, your higher self will have made arrangements for you to join the community that is considered best for you. On the day that you re-integrate, a member of that community will translocate into your home and help you to understand your new capabilities. You will immediately recognise this visitor because of your heightened awareness and psychic communication capabilities. You would not be misled if someone other than a Human Being turned up. When you are ready, you will then translocate, with the community member, and take up residence in your new community. In other words, you would effectively disappear from your home area.
*************
[Q:] How do children and teenagers fit into this situation? Surely, they are too young to understand the concepts involved?
[A:] We have known that we needed to return to being a full soul within the body during this period ever since the Human Plan was put into action 7,000 years ago. This means that every single soul that is physical on the planet, at this time, is here to be a part of this change. Do not forget that, on a soul level, children are the same age as adults. They just have a newer body.
Virtually all of the children born, in the last twenty years, have decided to be physical at this time. Many have come here to try to help adults understand that change is necessary and that they cannot continue on the planet unless they change. So, children are at the forefront of this change. It is adults who have the problems.
To continue reading, download the PDF version (it's eight pages) HERE.
[Note: This PDF was originally posted on The Spirit Guides UK Network Forum Blog Post on April 9, 2012.]
Understanding DNA
We are all aware of DNA (deoxyribonucleic acid) but, very few of us actually know what it does in the cell structures of the body. Medically, it is described as:
"The very long molecule that winds up to form a chromosome and that contains the complete code for the automatic construction of the body. The molecule has a double helix skeleton of alternating sugars (deoxyribose) and phosphates…"
But this is far from being the whole story.
In recent years, we have seen an increase in the number of workshops being offered, sometimes at considerable expense, to help people raise their number of DNA strands from the traditional two to twelve. So, what is the benefit of changing our DNA in this way? Is it a benefit, or even desirable, to change the coding "for the automatic construction of the body"? To understand these questions, we first must understand what DNA actually is.
The Construction of the Human Body
We are used to hearing from scientists that the body is a collection of cells which seem to follow some sort of pattern, of which DNA plays a part, and somewhere or other, we have a consciousness. From a religious viewpoint, we are told that we are a body that has, somewhere or other, a soul. The terms "consciousness" and "soul" mean very much the same thing but, are used separately to differentiate between the scientific view and the religious view. Most people believe that we are a body that has a soul (consciousness) but, are unsure of where that soul is. The reality is that we are a soul that builds for itself a body…not a body that has a soul but, a soul that has a body.
In order for the soul to take on a physical body, it borrows the "etheric template" of a human body, makes a copy and begins to build the body inside the womb. When the father's sperm meets the mother's egg, an automatic process is begun that is a function of the fertilisation process (the soul does not connect at this stage) and all that really happens is that the egg begins to divide. From both parents, the new foetus "borrows" some aspects of both parent's DNA. These are basic characteristics such as skin colour and hair colour…no more than that, everything else about the foetus is determined by the soul of the incoming child. After about 800 cell divisions, the soul of the foetus makes its first connection to the growing bundle of dividing cells. At this stage, the soul is not connected to the cells but, begins to imprint the etheric template. After about 16 days, the soul's connection to the foetus begins to strengthen and it is at this stage that DNA begins to play its role.
At this stage in a foetus's development, DNA breaks down into 2 separate parts:
[1] Seventy-five percent of the total DNA is the storage of memories from past lives. If an experience in a past life needs to be resolved within the body during this lifetime then, the memories of that past life trauma are added at this point. These memories can take the form of a disability, such as a missing limb or, they can be as a result of the past life event imprinted into the body for this life. For example, if a previous life ended by your being shot to death, the memory of the bullet wounds can show themselves as moles on the skin.
[2] The remaining 25 percent of the total DNA is needed to construct the physical tissues of the body around the etheric template. As the foetus grows, this percentage gradually drops until, at birth, only about ten percent is needed to continue the body's development. At puberty, when the body has effectively stopped growing, the percentage drops to about three percent. This three percent is the amount of DNA that keeps the body functioning for the remainder of its life. When doctors claim that they have worked out how DNA works, it is this three percent of which they speak whilst claiming that the remaining 97 percent is "junk".
However, from puberty onwards, the function of DNA breaks down like this:
[1] Seventy-five percent is the storage of past life memories.
[2] Three percent maintains the body's physical processes.
[3] Twenty-two percent records memories of the events that take place in this lifetime.
Physical memories are only stored in the brain for very short-term periods, only a couple of years at most. Long term memory is stored within the DNA. This is the reason why the elderly can remember very little of their recent lives but, can remember their earlier life in great detail. As the cell structures of the brain begin to break down as we become older, much of the short-term memory is lost whereas the long-term, DNA, memory is fully intact and becomes easier for the elderly to access these memories as their brain cells become less efficient. This is the actual make up of DNA. It is principally memory.
The Higher Self and The Physical Self
A Human Being is defined, by the Earth, as a physical being that contains the whole of the soul. When we first came to Atlantis, this is the state in which humans were. However, we encountered problems and, eventually, decided to divide the soul into two parts. The soul was to be divided into the "physical self", about 25 percent of the total soul and, the "higher self", the remaining 75 percent of the soul. This division took place about 7,000 years ago and we have been in this divided state ever since (see Synthesis). However, we set ourselves a time limit of 7,000 years to find a way to re-merge the two aspects of the soul back into the physical body. This is the process we are currently undergoing.
To understand what this means, we need to take a further look at the body/soul connection. As can be seen from earlier, the soul begins to make a very tentative connection with the growing foetus at about 800 cell divisions following egg fertilisation. The connection of the soul to the developing foetus remains limited until about 16 weeks into the pregnancy. As the foetus develops in the womb, all of the past life memories, or disabilities, are incorporated. After about 16 weeks, the soul decides whether all of the memories to be incorporated into the foetus have worked correctly. If they have not incorporated correctly, the foetus is miscarried. If incorporated correctly, the soul begins to draw itself into the body.
This drawing into the body by the soul has three stages:
[1] At about 16 weeks, the foetus is given life and begins to respond to the mother.
[2] At birth, or just before, enough of the soul is drawn into the body to be independent of the mother.
[3] At puberty, the final piece of the soul, that is to be incorporated into the body for this lifetime, is drawn in.
The soul is not located in a particular region of the body. The soul infuses every single body cell. The body takes the shape of the soul and the soul inhabits the body…or, at least, the "physical aspect" of the soul inhabits the body. The "higher aspect", or higher self, remains outside of the physical body but, very closely connected with it.
However, in this lifetime, we are re-writing the rules.
To continue reading (it's 12 pages), download the PDF version HERE.
[Note: This PDF was originally posted on the One-Vibration Forum on October 4, 2011.]
[Preface from a client of Chris Thomas: My friend Chris Thomas, who is "hard-wired" to the Akashic, has produced a list of events in Earth's history that I would like to share with you. Chris Thomas' books go into much greater detail about the above but, this is quite a nice summary.]
14,376.279.386 years ago…..Creation of our Universal envelope.
100 million yrs ago…..Creation of the six non-physical races.
40 million yrs ago…..Completion of our solar system with early life forms on the outer planets.
30 million yrs ago…..Creation of the seven semi-physical races.
25 million yrs ago…..Beginnings of life on Earth (Earth's choice).
20 million yrs ago…..Creation by earth of the Sidhe' and the Faerie.
4.5 million yrs ago…..Neanderthal Man developed by Earth from early primate models.
4 million yrs ago…..The arrival of The Merlin on Earth.
3.9 million yrs ago…..Removal of 4 planets from our solar system.
3.8 million yrs ago…..Arrival of Cro-Magnon man's template from Mars.
3.6 million yrs ago…..Disruptive alien race called the 14th faction burst into our Universe.
94-98,000 yrs ago…..Lemuria established.
85,000 yrs ago…..Atlantis established.
65,000 yrs ago…..Atlantis destroyed and the Sphinx constructed in Egypt.
28,000 yrs ago…..New energy matrix to support human life post Atlantis.
20,000 yrs ago…..Human resettlement of the planet begun.
12,000 yrs ago…..First use of language in the form of Hewbrewa.
10,000 yrs ago…..Construction of energy sites at Silbury Hill, Avebury and Stonehenge.
Aug 14th 1996…..New Earth energy grid activated for whole planet.
Aug 16th 1996…..A bridge between Avalon and Glastonbury Tor is made so that the Sidhe' could counteract the threat of genetically modified organisms.
Dec 31st 1999…..Earth energies boosted to speed up human evolution.
May 30th 2000…..Earth alters her base frequency from 7.56Hz to 3,500Hz.
Jan 19th 2004…..Energies changed chakra speeds and all colour was lost from the chakras.
Aug 2nd 2004…..Earth charged up all its crystal deposits.
Feb 2005…..Another energy boost and this time, the energy level is maintained. Also, a higher-self census was taken to see who was to remain on the planet.
You can download the PDF version HERE.
[Note: The original post was written & published on August 6, 2008, on the One-Vibration Forum Blog.]
Dear Friends,
Oh deary, deary me. What a fine mess we seem to have gotten ourselves into. Just as we were beginning to believe all the messages that we are changing for the better, we seem to be surrounded by more and more chaos and, confusion. If we are changing, raising our energy frequencies, how come everything seems to be becoming worse?
As we undergo our 'changes', what we are actually doing is bringing more and more of our soul energy into the body, until we once again become a true human being. Let me explain: For the past 7,000 years our human form has been divided into a 'physical self' and a 'higher self'. The physical self, that which we refer to as the human body, has only contained about one-quarter of our total consciousness, our total soul. The higher self has made up the other three-quarters.
At long, long last we have found the way to reintegrate the whole, to bring the whole soul back into the physical body. That is why I always explain to people that we are not 'ascending' anywhere. We are just becoming 'whole', we are just becoming human. This is what is meant by change.
Always remember that, fundamentally, we are energy. Einstein's Theory of Relativity is correct: all things 'physical' are made of energy and that energy cannot be destroyed, it can only be altered. The same applies to consciousness energy, the energy that is the soul. Consciousness is not just seated within one small region of the brain, as current scientific thinking is suggesting. The energy that is the soul infuses all the cells of the body and, extends via the chakras and aura far beyond the physical confines of the body.
We began this process of soul reintegration back in 1996 and, as we did so, we began to realise that we had a great deal of accumulated emotional debris to clear. Our state of seeming chaos is entirely brought about by the amount of emotional debris we have built up over the past seven thousand years.
We have become used to not being us. We have become used to wearing masks, presenting faces to the world that we think the world wants to see. We have become so un-used to showing our true selves and, we have kept our true selves so hidden that, even we do not know who we truly are any longer. We have become accustomed to believing the web of falsities we have woven around ourselves and the journey to re-discovering who we really are is proving uncomfortable. This is the reason for the chaos. This is the reason for the confusion.
Continue reading or download the PDF version HERE.
[Note: The original article was written and posted on the now defunct Cygnus Review Blog in February 2006.]
People often ask me, 'If we have lived a series of lifetimes and, if the process of 'reincarnation' and our memories of these lifetimes is stored in our DNA, why is it that we do not remember these other lives?'
The answer is quite simple and has to do with the purpose of current human life.
When modern humans first appeared on Earth about 80,000 years ago, we were very much more advanced than we are now. This was at the beginning of the development of the land we know as Atlantis. In those times, human beings had the whole soul within the body. As a result, their full store of memories was intact and fully interactive with the body and, perfectly expressed in the body's DNA.
However, as time went by, we began to notice that we were having trouble maintaining this level of being and our 'fall' from full consciousness was a contributory factor in our collective decision to destroy the Atlantean continent. When we returned to Earth to begin the human experiment again, 20,000 years ago, we once again adopted the same 'human template' and, again, encountered the same consciousness problems. The reasons for these problems are too complex to explore here but, ultimately, we formulated 'The Human Plan' which we fully adopted 7,000 years ago.
At that point, humans became as we are now: a soul divided into the higher self, or oversoul and, the physical self. This physical self was endowed with sufficient DNA memory to allow us to record our experiences so that, ultimately, we would find answers as to why it had been so difficult to maintain the whole soul within the physical body.
Each of those involved in this plan elected to go through a series of lifetimes including experiences that would enable them to learn how to be fully human again. According to my researches, we didn't plan to spend forever learning this! Instead, we gave ourselves a time limit of round about 7,000 years, which is why, at the present time, the energies we are experiencing on Earth are so powerfully supportive of inner transformation and growth.
Continue reading or download the PDF version HERE.
[Note: The original article was written in 2007 and posted on the now defunct Cygnus Review Blog in November 2010.]