Chris's Material
Current Thinking
As we begin our return to being a full "Human Being", many people's thoughts are turning to the Earth and wanting to help to re-awaken Her consciousness. Whilst these thoughts are, on the face of it, admirable, the question arises as to whether the Earth actually requires our assistance or not? Does She require to be re-awoken or have some people misread the situation? The main problem is one of scale. If you look at the photograph, above, you will see, through the clouds, North and South America in their place within the oceans and, the sphere of the Earth. What is not shown in the photograph is any thing to do with man. Even our cities are too small to register within the continents, let alone individual people. Yet, the photograph encompasses the whole of the Earth. In other words, on the scale at which the Earth exists, humans, along with all of our endeavours, do not even register.
The Earth is a soul, a consciousness, who has survived through many trials and disasters in order to fulfil Her promise. She is an immense consciousness capable of acts of Creation unseen in any other region of our Universe. Throughout the whole of Her existence, She has nurtured life and, in particular, nurtured humanity to the point where we can fulfil our own promise and potential. We are tiny, insignificant souls in comparison to the immensity of the Earth's own soul and, yet, human arrogance has led many to believe that the Earth needs our help at this time of change.
All loving thoughts that humans direct towards the Earth are, obviously, appreciated by Her but, we must remember the difference in scale, the difference in soul potential, that exists between humans and the Earth. In all of the [many] millennia of Her existence, She has never slept and, She has never forgotten the life that relies on Her for their physical presence and well-being. As humans begin to fulfil our potential, in terms of soul re-integration, She is with us. She is supporting us and, She is providing all of the love and nurture that we humans will allow Her to give to us. But, we live in a Universe that is founded on the energies of freedom of choice and, so, Her activities and support are limited by how much we choose to let Her do on our behalf.
If we throw back Her help, such as by attempting to build "portals", it holds Her back. If there was a need for "portals" that opened gateways to regions outside of the solar system, She would have already built them for us. The fact that they do not exist is very clear evidence that those who have asked for the portals to be built are not working with the Earth but, against Her. Another recent request that has arisen from those who are not working with the Earth has been to "charge up the Earth's crystal deposits". In order to help us with all of the energies we require to make our consciousness change, the Earth energised all of Her crystal deposits on the 2nd of August 2004. The recent call to "charge up the crystals" was an attempt to take control of the energies, that are helping people, away from the control of the Earth and transfer all of that energy into the control of a race that does not have the Earth's, or humanity's, best interests at heart.
To understand just how much the Earth is doing to help and guide people through our soul re-integration, we need to take a brief look at what She has done in the past to bring us to the point where we can now, at long last, begin to be ourselves and, return to being true Human Beings once again. In understanding Her role and the extent of Her desire for true Human life, we can also begin to understand that we are the masters of our own destiny and, that, we do not need help from anywhere or anyone other than from the Earth Herself.
Earth History
Our solar system was deliberately designed to be an experiment. The purpose of this experiment was to determine whether life at the energies we consider to be physical could actually exist. Throughout the Universe, many, many billions of souls exist. Some are souls that make up galaxies, some are souls that make up solar systems, some souls are more or less "human sized" but, have no physical density at all and some are also more or less "human sized" but, do have physical bodies that are considerably less dense than human bodies. So, there was a form of life that was missing…"physical" life-forms that live on "physical" planets. This is the purpose of our solar system…to explore the possibilities offered by being physical.
A region of an outlying galaxy was selected to be the host for this physical experiment where a sun already existed. This lone sun was also a consciousness, a soul. This solar soul agreed to provide the nurturing energies to a solar system that was formed from thirteen souls who wished to take on "physical" energy densities and explore the different forms of life that being physical could conjure up. This all happened 40 million years ago. This time-scale is greatly at odds with current "scientific" thinking but, this is the time frame that is recorded in the Akashic. The scientific time scale, that of 4 billion years, is based on the assumed age of a meteor that could have arrived on Earth from anywhere within the Universe and, so, is no more than a false assumption.
Our solar system is contained within an energy "envelope" that is shaped a little like a rugby ball. This envelope was necessary in order to keep out all of the other energy patterns that exist within our galaxy and within our Universe. There is not much point in creating an experimental region of space if it could be contaminated by energy patterns that could make the experiment pointless. So, we exist in a controlled and protected "envelope" that originally contained thirteen souls who had taken on the role of forming physical planets that could create and nurture as diverse a range of physical forms of life as possible.
All were successful.
All thirteen planets began to form 40 million years ago, each expressing the "personality" of their soul in the forms of life they created. Individual souls are Created by the Creator, planetary life is created by the soul of the planet. However, the soul that is the Earth took Her time to consider all options before She settled down to experiment with the type of life-forms She wanted to develop. In this way, life on Earth only began to develop 25 million years ago. Again, this is very much at odds with the scientific view of life on Earth. However, if you research back through the history of scientific thinking, you will find that this figure of 25 million years is one which was favoured by scientists for a number of years. It only changed when the "new" science of geology came along and tried to find answers to the ages of rock strata. Most of the assumptions made by these early geologists turn out to be based on false premises but, scientists being scientists, they have not admitted to their mistakes and, have maintained the false theories and incorporated these false dates into current thinking. When the meteorite, mentioned above, was found, they came up with this new age of 4 billion years for the Earth. The technique used to arrive at this date has never been explained, adequately. It seems to have primarily been conjecture and wishful thinking.
To continue reading, download the PDF version (it's nine pages) HERE.
[Note: This PDF was originally posted on the One-Vibration Forum Blog on January 6, 2012.]
New Energies
Humanity is primed to undergo the greatest shift in consciousness that has ever been seen in the history of our Universe. Seven thousand years of human history, "The Human Plan", is approaching its fruition and 2012 promises to be the year when all of our hard work, our aspirations and dreams, finally come together to re-merge the whole of the soul back into the physical body. But how will this happen? How will we know when the time is tight? How will we be at the end of this change? The change we are undergoing has never been attempted, anywhere, in the whole of Creation, so, we are having to feel our way into our new future but, there are some clues and signposts along the way. One such "signpost" has just begun to emerge from the mists that shroud our future.
The Present
Over the past ten years, more and more people are waking up to the fact that all is not well in the world. Political posturing and lies are being uncovered. Real conspiracies are being brought to light and, the mood of the population is for clarity and the end of being subject to the whims of an "Elite" (also known as Illuminati, Cabal, Bilderbergers, etc…). All of this uncovering is a part of our own awakening.
For almost 300 years, we have been mislead by those who see themselves as being above the rest of humanity and these "Elite" have forced themselves into positions of political power in order to create an agenda to which the rest of the world was subjected without our conscious knowledge. As we moved into the 21st century, cracks began to appear in the elitists' plans and, more and more people have become aware that an agenda is at work and, that this agenda affects every man, woman and child on the planet. However, we have been largely powerless to do much about it. Any signs of discontent are stomped on, immediately, with increasing severity. The media is controlled to the point where the Elite can tell any lie without being questioned and any proof of the Elites' agenda is ridiculed as a "conspiracy theory". But, the energy is changing.
Cosmic Forces
The year 2012 has long been prophesised as the end of the world. Many have taken this statement literally and, see this year as being one of catastrophe and the end of all things to do with Earth. But this is not the case. It is the end of life as we have known it for the past seven thousand years and a change into a new way of being. This duality of endings and new beginnings is not accidental but, has been planned for 7,000 years and, planned in such a way that a number of different forces and energies all combine together at the same time to produce a new reality.
Time Line
In 1996, a new energy was connected to the Earth from deep within the Universe. This new energy is designed to provide us with all that we would need to bring about a change of consciousness. This new energy began by gradually changing the way in which we see ourselves, our place on Earth and our place within the Universe. In 2002, the Earth altered Her own energy patterns. This change on an Earth level was purely to help humans to move on. The traditional "base-note" frequency of the Earth was 7.56 Hz. In 2002, this was raised to 3.5 kHz. This massive change in frequency was to accommodate the needs of people so that the higher self could be re-integrated back into the physical body.
By 2005, we had reached the point where we humans could begin to move forwards. We had, to a certain extent, absorbed and come to terms with the "push" generated by the 1996 energy but, we were still far away from our goal. As we moved through this period, the first people to re-integrate the soul back into the body began to so do. These re-integrations were very successful and virtually no problems were encountered. People undergoing this process is still underway today but, only gradually.
By the end of October 2010, we had raised our individual and collective energies to the point where we could begin a new acceleration. Between the start of November 2010 and the 28th of October 2011, humans raised their own base-note energy frequencies into full alignment with the Earth's new frequency. By the end of October 2011, we had reached full frequency parity with the Earth at 3.5 kHz. Whilst a major step forwards, this was not the start of full soul re-integration. A number of events need to occur before we can achieve that.
During this period, there were numerous attempts to distract us and prevent us from fully understanding our potential. The two Gulf Wars, Afghanistan, the attack on New York's twin towers on the 11th of September 2001, the bombing of London on the 7th of July, 2005, and, the attack on Libya in 2011 were all engineered by the Elite and carried out by secret services (CIA & MI6), as well as the military-industrial complex in order to create as much fear as possible in the population.
Add to these atrocities, the deliberate manipulation of the banks and money markets and, we have a population that is subdued, fearful and, more importantly, fearful of their futures. Adding to this level of fear is the total myth of man-made global warming. Instead of moving into our consciousness shift with an open heart and understanding, the Elite attempted to stop this change in its tracks by forcing people to see the world as one where they were unlikely to survive. Fortunately, we are not on our own.
The Earth
All too often we forget that this lump of rock we live on has a consciousness of Her own and despite this lack of human regard, the Earth still sees us as Her "Children". The Earth, too, has been heavily involved in The Human Plan. In fact, nothing could have been planned and worked out without Her. Along with the new energy source that arrived in 1996, the orbit of the solar system brought us into growing alignment with the centre of our galaxy. The energy arriving from the centre of the galaxy also added to the impetus for change. This galactic alignment has become more direct since 1996 and we are now, at the end of 2011, bathed in positive energy patterns never before seen. All of these new energy sources are acting together to help us.
When we began to help ourselves and completed our base-note frequency acceleration, the Earth could begin a new phase of development. This, She began on the 13th of December 2011. This new source of energy brought about by the Earth is feeding into the human mass-consciousness and its purpose is to bring about a new wave of change. The level of dissatisfaction brought about by the activities of the Elite means that the human mass-consciousness has reached critical mass. This new Earth energy is there to gently push the human mass-consciousness to a point where we create a tsunami for change.
To continue reading, download the PDF version HERE.
[Note: This PDF was originally posted on the One-Vibration Forum on December 17, 2011.]
Introduction
We have travelled a long way along the path to achieving soul re-integration. Many millions of people are ready, or nearly ready, to make the final step into full consciousness. Just when we will, collectively, make that final step is still not fully determined. When the time is right, we will all take that step together. In order to be "ready" to take that final step, we need to be as clean and clear of all of our "issues" as it is possible to be. We need this full clearance in order to make enough "space" to allow the higher self unrestricted access into the physical body. So what are these "issues" and how do we clear them? How do I know if I have any unresolved "issues"? The answer is within the body itself…symptoms of ill-health.
The Root Causes of Illness
To understand the root causes of illness, we need to first understand how the body works and, more importantly, how the soul, the higher self, uses the body to communicate to us. The author has worked as a healer and a psychic surgeon for over thirty years, exploring how symptoms of illness arise, how they can be healed and how the body can be brought back into balance. Essentially, that is what an illness is…an imbalance in the energy patterns of the body. Bring the energies back to balance and the symptoms of illness disappear. It really is that simple.
When we first divided the soul into two, 7,000 years ago, forming the physical self and the higher self, we also provided ourselves with a "route-map" of how we determined if we were following the dictates of the higher self and lived through the experiences that we had planned for each successive lifetime. This "route-map" is given form through the body's seven primary chakras.
The Seven Primary Chakras
Over the 7,000 years of the Human Plan, many individuals, and many cultures, have been aware of the chakras and the function they play in our everyday lives. Unfortunately, when the knowledge of the chakras was brought to the west, that knowledge became "westernised" and watered down into something romantic. In many, many instances, the true connection that the chakras have between the body and the soul have become lost.
The seven primary chakras are located on the spine and not in individual organs. The chakras look like "ice-cream-cones" of energy, spinning vortices, and not like a rose or a lotus blossom opening. There has also been a great deal of speculation as to the number of chakras ranging from 4 to 13, all located somewhere along the spine. There are only 7 primary chakras along the spine, however, there are a total of 238 chakras located in the body and these additional 231 are usually known as the acupuncture points [or meridians].
The body is constructed around the soul with the main concentration of soul energy being down the spine. At relevant positions along the spine, the soul energy opens up into distinct vortices of energy and each of these vortices (chakras) relates to specific organs and to specific regions of our lives. Every single person on the planet has these chakras in exactly the same location and, each chakra relates to the same organs and the same regions of our lives. Nobody is any different.
The First Chakra
The first chakra is located at the very bottom of the spine. The energy flow from the soul is directed from the higher self through the top of the head and down the spine. That soul energy then connects into the planet's own consciousness energy through the first chakra. This is why this chakra is also sometimes known as the "root" chakra as it literally "roots" the soul to the planet. As this chakra's primary function is to connect us with the planet, it deals with our sense of security. This is the chakra that deals with our "fight or flight" response to whatever situation we find ourselves in. This first chakra relates to the skin, the muscles and to the skeleton. It also relates to the kidneys, the urinary tract and the adrenal glands.
The way in which it works is this:
If we are in a situation where we feel mildly insecure (stressed) and we want someone to give us reassurance, the skin becomes affected with eczema. If we are not reassured, the muscles become stiff. If we feel insecure over a prolonged period of time, the skeleton (particularly the spine) becomes affected resulting in osteoporosis. The first chakra can also become imbalanced in more immediate ways through the kidneys and urinary tract. If we suddenly feel insecure and do not know where to turn for reassurance, we can urinate. This is why the young and the elderly can become incontinent.
There are several ways in which the first chakra can be re-balanced…doing something practical, something that makes us feel "grounded". This can be things like washing dishes by hand instead of using a dishwasher, taking up a hobby such as sewing or carpentry…walking in a garden, particularly in bare feet, to help re-connect with the ground. Use a meditation that works with and re-balances all of the chakras, paying particular attention to the first chakra. [Note: If you use a chakra balancing meditation, you must balance all of the chakras during the meditation. It is no good just working on one chakra. All must be worked on or you will create a greater imbalance in the energies of the chakras.]
The Second Chakra
The second chakra, also called the sacral chakra, is located where the spine meets the pelvis and opens equally both front and back of the spine. In other words, the vortex of energy extends to the front as well as to the back of the spine. In order to avoid confusion, the illustration above only shows the back view. This chakra relates to the lower spine, the pelvis, uterus and ovaries in women and, testicles and prostate in men.
The second chakra has two functions, primary and secondary. Its primary function is to do with our creativity and its secondary function is with our sexual (husband and wife-type) relationships. Virtually all of the problems people experience with this chakra are connected to relationship problems.
For example:
Lower back pain is short-term insecurity within a relationship. Hip pain is long-term insecurity within a relationship. Problems with the ovaries and/or the uterus are related to the withdrawal of a woman's sense of nurture from a relationship. Problems with the testes and the prostate are related to a man's withdrawal from a relationship.
All of these relationship problems can be overcome if you begin to work with the chakra's primary function by taking up a creative hobby. The deeper the relationship problems, the more creative you will need to become to overcome the physical symptoms. You will also need to make use of the giveaway – see below.
The Third Chakra
The third chakra, also called the solar plexus chakra, is located just above the tummy button. Again, it is located on the spine and opens equally front and back of the body. The primary function is to do with personal power and its secondary function is to do with the emotions we either do, or do not, express in personal power situations. The chakra relates to the mid to lower spine, the liver, gall bladder, pancreas, spleen and, through the spleen, the lower body lymphatic system, the stomach and, both large and small intestines.
To continue reading (it's 12 pages), download the PDF version HERE.
[Note: This PDF was originally posted on the One-Vibration Forum on December 4, 2011.]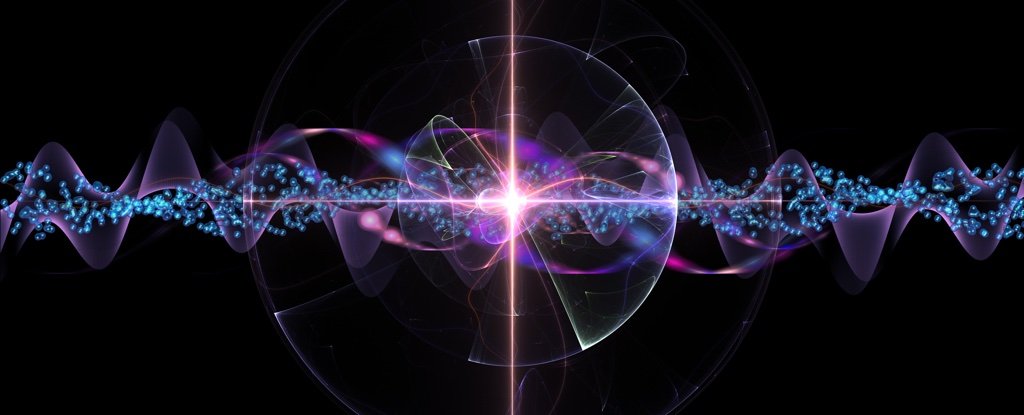 Understanding DNA
We are all aware of DNA (deoxyribonucleic acid) but, very few of us actually know what it does in the cell structures of the body. Medically, it is described as:
"The very long molecule that winds up to form a chromosome and that contains the complete code for the automatic construction of the body. The molecule has a double helix skeleton of alternating sugars (deoxyribose) and phosphates…"
But this is far from being the whole story.
In recent years, we have seen an increase in the number of workshops being offered, sometimes at considerable expense, to help people raise their number of DNA strands from the traditional two to twelve. So, what is the benefit of changing our DNA in this way? Is it a benefit, or even desirable, to change the coding "for the automatic construction of the body"? To understand these questions, we first must understand what DNA actually is.
The Construction of the Human Body
We are used to hearing from scientists that the body is a collection of cells which seem to follow some sort of pattern, of which DNA plays a part, and somewhere or other, we have a consciousness. From a religious viewpoint, we are told that we are a body that has, somewhere or other, a soul. The terms "consciousness" and "soul" mean very much the same thing but, are used separately to differentiate between the scientific view and the religious view. Most people believe that we are a body that has a soul (consciousness) but, are unsure of where that soul is. The reality is that we are a soul that builds for itself a body…not a body that has a soul but, a soul that has a body.
In order for the soul to take on a physical body, it borrows the "etheric template" of a human body, makes a copy and begins to build the body inside the womb. When the father's sperm meets the mother's egg, an automatic process is begun that is a function of the fertilisation process (the soul does not connect at this stage) and all that really happens is that the egg begins to divide. From both parents, the new foetus "borrows" some aspects of both parent's DNA. These are basic characteristics such as skin colour and hair colour…no more than that, everything else about the foetus is determined by the soul of the incoming child. After about 800 cell divisions, the soul of the foetus makes its first connection to the growing bundle of dividing cells. At this stage, the soul is not connected to the cells but, begins to imprint the etheric template. After about 16 days, the soul's connection to the foetus begins to strengthen and it is at this stage that DNA begins to play its role.
At this stage in a foetus's development, DNA breaks down into 2 separate parts:
[1] Seventy-five percent of the total DNA is the storage of memories from past lives. If an experience in a past life needs to be resolved within the body during this lifetime then, the memories of that past life trauma are added at this point. These memories can take the form of a disability, such as a missing limb or, they can be as a result of the past life event imprinted into the body for this life. For example, if a previous life ended by your being shot to death, the memory of the bullet wounds can show themselves as moles on the skin.
[2] The remaining 25 percent of the total DNA is needed to construct the physical tissues of the body around the etheric template. As the foetus grows, this percentage gradually drops until, at birth, only about ten percent is needed to continue the body's development. At puberty, when the body has effectively stopped growing, the percentage drops to about three percent. This three percent is the amount of DNA that keeps the body functioning for the remainder of its life. When doctors claim that they have worked out how DNA works, it is this three percent of which they speak whilst claiming that the remaining 97 percent is "junk".
However, from puberty onwards, the function of DNA breaks down like this:
[1] Seventy-five percent is the storage of past life memories.
[2] Three percent maintains the body's physical processes.
[3] Twenty-two percent records memories of the events that take place in this lifetime.
Physical memories are only stored in the brain for very short-term periods, only a couple of years at most. Long term memory is stored within the DNA. This is the reason why the elderly can remember very little of their recent lives but, can remember their earlier life in great detail. As the cell structures of the brain begin to break down as we become older, much of the short-term memory is lost whereas the long-term, DNA, memory is fully intact and becomes easier for the elderly to access these memories as their brain cells become less efficient. This is the actual make up of DNA. It is principally memory.
The Higher Self and The Physical Self
A Human Being is defined, by the Earth, as a physical being that contains the whole of the soul. When we first came to Atlantis, this is the state in which humans were. However, we encountered problems and, eventually, decided to divide the soul into two parts. The soul was to be divided into the "physical self", about 25 percent of the total soul and, the "higher self", the remaining 75 percent of the soul. This division took place about 7,000 years ago and we have been in this divided state ever since (see Synthesis). However, we set ourselves a time limit of 7,000 years to find a way to re-merge the two aspects of the soul back into the physical body. This is the process we are currently undergoing.
To understand what this means, we need to take a further look at the body/soul connection. As can be seen from earlier, the soul begins to make a very tentative connection with the growing foetus at about 800 cell divisions following egg fertilisation. The connection of the soul to the developing foetus remains limited until about 16 weeks into the pregnancy. As the foetus develops in the womb, all of the past life memories, or disabilities, are incorporated. After about 16 weeks, the soul decides whether all of the memories to be incorporated into the foetus have worked correctly. If they have not incorporated correctly, the foetus is miscarried. If incorporated correctly, the soul begins to draw itself into the body.
This drawing into the body by the soul has three stages:
[1] At about 16 weeks, the foetus is given life and begins to respond to the mother.
[2] At birth, or just before, enough of the soul is drawn into the body to be independent of the mother.
[3] At puberty, the final piece of the soul, that is to be incorporated into the body for this lifetime, is drawn in.
The soul is not located in a particular region of the body. The soul infuses every single body cell. The body takes the shape of the soul and the soul inhabits the body…or, at least, the "physical aspect" of the soul inhabits the body. The "higher aspect", or higher self, remains outside of the physical body but, very closely connected with it.
However, in this lifetime, we are re-writing the rules.
To continue reading (it's 12 pages), download the PDF version HERE.
[Note: This PDF was originally posted on the One-Vibration Forum on October 4, 2011.]
There is a great deal of confusion raging over the issue of time and whether there are alternate time-lines at work on Earth and, if so, will these alternate time-lines have any affect on the changes in consciousness we are currently undergoing. To begin with, we need to understand the nature of time and how it affects our lives, whether on Earth or in the Universe beyond. On Earth, we are used to understanding time as being a linear progression. Our Earth revolves around the sun on an orbit that takes a regular, measurable, quantity of time to complete. We take this orbital time as one year. Each year is sub-divided in ways which depend upon the amount of sunlight received by regions of the planet…these are the four seasons.
Next, the Earth revolves on its own axis, producing periods of day light and periods of darkness, called night. We have divided this regular day-time/night-time pattern into 24 hours, each hour being divided into 60 minutes which are further sub-divided into 60 seconds. So, as far as the inhabitants of Earth are concerned, time is divided into a series of regular units which count off the time-span of our lives. Ultimately, this form of measurement and division is dependent on light and the speed at which it travels. In our solar system, light has been measured to travel at 30,000,000 metres per second or 186,000 miles per hour…or thereabouts. However, we live in a solar system which is unique and the speed at which light travels is not the constant that scientists like to think it is once we leave the solar system.
Time As An Energy
To begin to understand how everything fits together, we have to step away from the limited scientific ways of gaining knowledge and turn to the "memory" that is a fundamental part of the structure of this Universe. This "memory" is more usually called "The Akashic". The Akashic contains the record of everything that has ever occurred within this Universe. As someone who has the ability to access this record keeping aspect of the Universe, the author has spent thirty years exploring this information source to try to find answers to the problems we have been encountering on Earth. When it comes to understanding the workings of the Universe, the Akashic is a totally reliable source and is totally contradictory to the way in which scientists have theorised its workings over the centuries.
We live in an energetic Universe. This means that all that we see in the night skies is comprised of energy. The same applies to Earth. Everything we think of as being physical is not actually solid but, comprised of energy. Our brains and senses work in such a way as to make us believe that we live in a physical world whereas, all is energy of different, and differing, frequencies which our brains interpret as being solid. In this sense, we tend to experience time as a solid thing…one second follows another as the Earth revolves and the sky darkens or lightens. Time "feels" physical to us.
However, if we step outside of our solar system, everything begins to change. Light travels at different speeds and, therefore, our perception of time alters and linear measurements of time do not necessarily apply…and certainly do not apply in the way in which we measure time on Earth. If it were possible to stand at a point which was at the centre of the Universe, we would see time as two energy spirals…one stretching behind us, back in time and, one stretching in front of us which would represent the future. If we had sufficient energy potential, we could travel backwards in time but, we could not travel forwards…we cannot travel to a time which does not yet exist.
Quantum Physics' Alternate Universes
Most of the explanations provided by scientists are based on the world being a physical place as theorised by Isaac Newton in the 1700's. Science sees the conditions that exist on Earth and tries to apply those same conditions to the Universe as a whole. The scientific view began to change about 100 years ago when they started to explore that which exists at levels below the size of an atom. The term "quantum" means the smallest quantity of some physical attribute that a process or system contains.
In this new realm, everything that they thought applied to the world had to be newly explored and understood. As far as science is concerned, the quantum world bears little resemblance to the world outside, the world they thought they understood. As their exploration of the quantum progressed, they began to develop new theories to make their experiments explainable. One thing they did find was that the scientist could create his own reality. If a scientist "thought" that light travelled in particles, his experiments "proved" that light travelled in particles. If a scientist believed that light travelled in waves, his experiments "proved" that it travelled in waves. In other words, the experimenter "created" his own reality.
The experiments and observations carried out into quantum phenomena showed, time and time again, that it is what the scientist believed the outcome would be that determined what actually happened. This led to a great deal of theorising about how the world, and the Universe at large, actually works. As they daydreamed about the nature of reality and how the scientist could create their own, they began to postulate about "alternate" realities. Quite why they should do this is not explained given that they have not even begun to understand our current reality.
Essentially, scientists studying the quantum world started thinking about their experiments. If what I think is going to occur does occur, what happens to all of the answers received by other scientists? To try to make sense of this, they came up with the idea that every scientist's experiment formed its own reality and these alternate realities must exist somewhere. If the nature of the Universe is determined by how someone thinks it works, then, all of the other theories must create a universe of their own. And, if new universes were created, then, there must be different time-lines running parallel to ours. So this is how the concept of alternate, parallel universes arose and, how the concept of alternate and parallel time-lines fitted in with it.
The alternate, parallel universe concept runs something like this:
If I am faced with making a decision, I consider all of the possible alternate options I am aware of. I consider all of these alternative answers and choose one which I believe will work and, then, act on it. Taking action on my decision fits into the current time-line. But, what of all of the alternate options that I rejected? Each of those answers were viable in some way and could have resolved the problem I needed to decide on. Therefore, each possible option could lead to a different solution to the problem and, that alternative solution must exist somewhere…which runs on its own independent time-line. This, obviously, does not encroach on our current time-line, therefore, it must exist in an alternate universe!
The author's own research into this theory would indicate that it is a hangover from too many post-conference alcoholic beverages.
To return to reality and the Akashic…
To continue reading (it's eight pages), download the PDF version HERE.
[Note: This PDF was originally posted on The Spirit Guides UK website on August 23, 2011.]
We have all seen the many thousands of photographs which show the image of a Ball of Light in the finished photograph which were not necessarily visible to the naked eye. There have been numerous interpretations placed upon these BOLs but, what are they in reality?
Most people assume that these are a new phenomenon whereas, there is in fact a written history of sightings going back several hundred years. In the past, these were not called Balls of Light or Orbs but, "swamp lights", "will o' the wisp" and "Jack-O-Lanterns", as well as many other names in local dialects. To understand what this phenomenon is, we need to look at the nature of the Universe, how it is constructed and how it functions.
 
The Nature of Our Universe
Ever since Sir Isaac Newton had an apple land on his head (figuratively speaking) 400 years ago, science has believed in gravity. It is only in very recent years that they have begun to question the role that gravity plays and even to question whether that gravity exists at all. Certainly, Double Dark Theory (Dark Matter and Dark Energy) presents considerably more questions than it answers with most cosmologists, now, believing that this theory has no validity at all.
As DDT is becoming increasingly rejected, more and more cosmologists are looking towards Black Holes as a way of explaining how the universe holds itself together. However, even with Black Hole Theory, it remains impossible to answer many of the questions. Fortunately, in recent years, some of the more aware scientists are beginning to realise that what holds the universe together is a form of electro-magnetic energy. If it is assumed that electro-magnetic energy holds the universe together, all of the unanswered questions that cosmologists fight over suddenly become answered.
In addition to the workings of the universe, electro-magnetic frequencies also seem to play a major role in life on Earth, especially when it is applied to humans and animals. But, there is another way of looking at electro-magnetic frequencies and that is, instead of electro-magnetic, substitute the word conscious-ness. There is a great deal of debate, in scientific circles, about how large an organism needs to be before it develops consciousness as well as where consciousness is located within the body. The current thinking is that consciousness is located in a region of the brain known as the amygdala. This is a region at the base of the brain and attached to the brain-stem. It would be fair to say that looking at the amygdala to see consciousness is akin to looking at Liverpool hoping to see Britain. The reality is that the scientific view is from the wrong direction.
If we look to more "traditional" sources of knowledge and, particularly the Akashic, what we find is a very different view of reality to that which scientists are currently exploring. Instead of the body becoming large enough for consciousness to develop, it is the consciousness that builds the body. In other words, life begins with consciousness and all else follows. It is the same with our Universe. Our Universe began with a consciousness, a "Universal Soul" and, everything that exists in our Universe is also a soul, or a consciousness. When scientists talk about measuring electro-magnetic frequencies, what they are actually talking about is measuring soul energy.
Gravity does not exist. What holds the Universe together, what holds humans on the Earth and what makes apples fall to the ground, is soul energy, consciousness energy. Everything that exists anywhere is a soul, a consciousness and, it is the interactions between souls which holds everything together and makes everything happen. Without consciousness, soul, nothing would exist and no events would occur.
Our Universe exists because it was Created to exist. A soul, a consciousness, exists who decided to explore the potential It contains within Itself. This Creationery-source asked Itself a question…a question along the lines of "What would happen If…?" In order to answer It's question, this Source brought our Universe into being and peopled it with other, lesser forms of consciousness that could explore the answer to the Question on the Creator's behalf. In this way, the Universal "envelope" is a consciousness, each galaxy is a consciousness, each solar system is a consciousness and each star is a consciousness.
In addition, we have free-moving and free-acting souls who can explore the Answers on the Creator's behalf. These free-moving and free-acting souls take on two forms. The first do not have any physical form or physical density and the Akashic calls them the non-physical races. These souls were Created about 100 million years ago. The second have a physical form and a physical density but, are comprised of energies that fall outside of human perceptions. The Akashic calls these the semi-physical races and they were Created about 30 million years ago.
Both of these groups of races, the non-physical and the semi-physical, started their existence on a home planet but, over the millennia, have spread out throughout our Universe. But, there was another stage of development that was universally decided upon about 60 million years ago and this new development lead directly to the creation of our solar system. For many reasons (see Synthesis), once a suitable body form had been developed on Earth, those souls who came to live here are primarily made up of the non-physical races. In other words, 99.9 percent of the souls who are in human form on Earth are souls who originated with the non-physical races. The other 0.001 percent of the human population is made up of souls who originate from the semi-physical races. There are very many reasons for this division of human souls, which are outside of the scope of this essay but, see the author's books on the subject.
The Development of Our Solar System
As with all free-moving and free-acting life throughout our Universe, a "home planet" was needed in order for human life to exist, a place where this new "experiment" in a fully physical life-form could inhabit. Throughout our Universe, many billions of solar systems exist. Usually, the solar system is comprised of one soul. This solar system soul is, normally, the solar system sun, or suns, if it is a binary system. All of the planets within this type of solar system are created by the solar system consciousness as well as all of the forms of life that exist on those planets (except for situations where the solar system supports either the non-physical or semi-physical races; in these instances, the souls of the "higher life-forms" are brought into being by the Creator).
With our solar system, the arrangement is quite different. Our solar system is unique. That means what it says. No other solar system is comparable to the one we inhabit. The reason for this is that the sun and each of the planets, in our solar system, are individual consciousnesses in their own right. This collection of souls, who were capable of building planets, was decided upon in order to maximise the potential for bringing "physical" beings to life. Originally, all of the planets in our solar system were inhabited by a huge diversity of life-forms, the likes of which do not exist anywhere else within our Universe. However, about 3.8 million years ago, a solar system-wide disaster occurred and virtually all life was wiped out except for our planet, Earth. The reasons for this solar system-wide disaster fall outside of the scope of this essay but, see The Universal Soul.
To continue reading (it's six pages), download the PDF version HERE.
[Note: This PDF was originally posted on The Spirit Guides UK website on August 19, 2011.]
We humans need to get a grip. We are poised to undergo the greatest level of change ever seen in this, or any other, Universe. All souls, that have adopted human form, made a promise to ourselves, to the Earth and to the Universe at large that we would fulfil our promise and potential that was offered to us when we undertook a physical existence.
In 1996, we each looked at our state of readiness to reach our full potential. Every person on the planet, at that time, had the ability to achieve our goals but, only 40 percent of the, then, population decided that they were ready. Since then, we have undergone massive changes of energy, on a personal and planetary level and, have arrived at the time when our potential could be fulfilled and yet, the number of people who are ready to undergo soul reintegration has dropped. Instead of the 40 percent of 1996, by 2011 there are only 15 percent of the population who have made the necessary adjustments to their lives in order to move forwards.
These are the figures and percentages recorded within the Akashic – for a fuller explanation see below.
This 15 percent represents about 1 billion people and this figure is barely enough to carry us through our change. What is needed is a minimum of 25 percent – about 1.7 to 2 billion people undergoing soul reintegration at the same time to make our change as smooth as possible and counterbalance the forces that would prevent this change from happening at all.
Our Origins
In order to understand change, we must first understand who and what we are. Our Earth is the most important planet within our Universe. This does not mean that humans are particularly special, just that we live in a special place and are subject to energies and energetic forces that exist nowhere else within the whole of Creation. Apart from 2,800 "First-Born" souls who were created to be true "Earthlings", every other soul that exists on Earth has come here from somewhere else within our Universe. The story of the First-Born is outside of the scope of this essay but, these are souls who were specifically created so that Earth is their place of "soul-origin".
What does make humans unique is, that in order to become human, we must leave our place of actual soul origin, leave behind any bodies that we might have had and cloak our souls in the "soil" of the Earth in order to build for ourselves a new body. In other words, we do have a soul but, a soul that has built for itself a body that must correspond with the "human template" that the Earth considers constituting a Human Being.
In order to maintain our position on Earth, the energies of the soul must be altered so as to resonate with the energies of the planet. It is not gravity that keeps us on the planet but, the energy frequencies of the first chakra. The chakras are aspects of the soul within the physical body and the frequencies of the first chakra connect us to the consciousness energy that is the Earth. This is why the first chakra is also called the "root" chakra as it literally roots us into the Earth's energies – an immensely powerful soul to soul connection.
Soul Energies
The Earth exists in order to explore the potential that "physical" life seemed to offer. It was always planned that a form of Human Being would exist but, not what it looked like or how it functioned. All of the forms of life that exist on Earth have been created or adopted by the Earth's consciousness and, initially, this was also true of Her experimental human forms. However, difficulties were experienced in developing a human form that was capable of supporting a "full soul". In order to explore these difficulties, the problems were first studied on Lemuria and, then, experimented with on Atlantis – see Synthesis for the full story of human development.
By the time that we had finished our experiments on Atlantis, we had developed a human body form that could accommodate the whole of the soul. However, we began to experience difficulties in maintaining the whole of the soul within the body and set about exploring the problem. Unfortunately, other events prevented us from finding a full answer before we, collectively, had to destroy the Atlantis continent.
The Human Plan
It took 40,000 years to undo the damage that resulted from destroying a continent and we returned to Earth about 20,000 years ago. On our return, we were as we were on Atlantis – the whole of the soul contained within the human body. It is difficult to describe what is meant by a "whole soul" state as we do not have the necessary vocabulary. The primary difference lies in the density of the human body in that a whole soul state brings about a lightening of density and major changes within our cell structures – everything becomes much lighter and much less dense.
When we began, again, 20,000 years ago, we anticipated that we would experience difficulties in maintaining this whole soul state for the whole of our natural life spans – about 1,500 years. As we began to lose some of the higher brain and psychic functions, we began to build energy enhancing structures that could re-merge the whole soul back into the body. These energy enhancing structures are the pyramids of Egypt, South America and, several other locations on the planet's surface, as well as the Silbury Hill/Avebury/Stonehenge complex in Britain.
Unfortunately, these energy enhancing structures could only restore a full-soul state for a temporary period and so we began to look for other ways of solving our problems. The underlying problem was this:
The Earth has a resonance, a base-note frequency, with which all living things resonate. This is the frequency of the root chakra. In order to create "physical" forms of life, the Earth chose a frequency of 7.56 Hz (this means 7.56 cycles per second).
This frequency was too low to hold the whole of the human soul within the body. What we needed to do was to find out what this base-note frequency needed to be raised to in order for us to remain as Human Beings.
7,000 years ago, we put into action a plan where we could experience all of the possibilities that physical life has to offer as a means of discovering to what frequency the Earth's base-note needed to be raised. In order to put this Plan into action, we deliberately divided the soul into two – the physical self (about 25% of the total soul) and the higher self (the remaining 75% of the total soul). This division made the physical body very much more dense than it had been and we lost most of our psychic and sensory abilities.
To continue reading (this is a 15-page mini-book), download the PDF version HERE.
[Note: This PDF Mini-Book was originally posted on The Spirit Guides UK website on August 14, 2011.]
Since my article Consciousness Change was published in Cygnus Review in February 2011, I have received numerous requests for an update. In overall terms, the levels of human energy patterns have continued to rise on their way to achieving our goal of 3.5 kHz with most people now in the 2 KHz range. This raised level of frequency is reflected in the way in which a 24 hour day now feels more like 12 hours. It is also reflected in the way in which there is continuing turmoil in the world. In order for us to move forwards into our long-awaited future, we have to leave the past behind.
Unfortunately, a great deal of our past has been deliberately hidden from us by those who would attempt to keep control over us. As our levels of consciousness continue to rise to our new resonance, all of the ways in which controls have been exerted over us are being exposed and those who are awakening to the new consciousness are now more able to see world events for what they are.
Unfortunately, we are likely to see these kinds of events continuing for a little while longer as those who exercised that control misguidedly believe that they still do – the current events in Libya and media spin on reality being prime examples. So, what are the rising energy frequencies actually doing? For some people, there is a realisation that they have resolved all of their life's problems and are ready to move on to the final stage of soul reintegration. For others, long ignored problems and issues are forcing themselves to the surface in such a way that they cannot be ignored any longer. However, once these long ignored problems are dealt with and resolved, they too would feel ready to move on to the final stages of change.
This is what the current energy acceleration was actually intended to do – to force us into resolving all of the emotional rubbish we have been refusing to let go in order to make way for the greater aspects of the soul to reintegrate into the body; the soul cannot reintegrate if the body is filled with emotional debris. As this emotional clearance takes place, we begin to see world events and the people around us in a new light. Instead of being bogged down in the detail, we can see world events from a higher perspective and, instead of worrying about them; we can rise above them and see them as symptoms of change and final clearance instead of seeing them as symptoms of a continuing problem. For many people, though, there is an increasing sense of frustration and this arises from the fact that they have sorted all of their problems out and feel ready and eager to take the final step.
As far as the Akashic is concerned, world-wide, there are currently over one thousand million (1 billion) people who are ready and able to make that final step into full consciousness reintegration, so what is stopping them? The answer is that there are many who would maintain the current state of control and fear-mongering in the population and they are attempting to prevent any of this change happening. If individuals underwent their final soul reintegration by themselves, those who underwent this level of change would almost certainly be incarcerated in order to prevent the rest of the world from seeing them and knowing that they exist; we would see persecution on an unprecedented scale. However, if there is a mass consciousness shift involving over 1 billion people, the move to change becomes unstoppable and cannot be ignored or hidden away.
There are two factors which determine when we will be ready to achieve this mass shift. 1). The accelerated human energies need to reach their peak of 3.5 KHz; this they will do at the end of October 2011. 2). The Mayan Calendar needs to complete its final "Epoch" and this also occurs at the end of October 2011. Once both of these events have been achieved it is then a matter of the correct timing and for this there is no definitive answer. All that can be said is that when the two events, given above, have been completed and the maximum number of people have made themselves ready (currently only 15% of the population), we will all make a collective decision, on a Higher Self level, and we will all undergo final soul reintegration together. The latest that this mass shift will occur will be mid-summer 2012.
All any of us can do until then is try to be patient and not to become depressed or caught up in world events. The world is clearing itself of all harmful influences as a part of this change and we need to let it happen; attempting to stop it will only prolong the agony and delay our mass reintegration. Try to remember that everything is doing exactly what it needs to do and everything is happening for a purpose and that purpose is to cleanse this Earth of all influences that would hold us back. Once we have ALL completed our individual soul reintegrations together, we will then be able to work together to return the Earth to Her original pristine condition and move into a new and unpolluted future.
We are so close to completing the 7,000 years of "The Human Plan" that all we need to be is patient for a few more months in order to achieve a future on our beautiful Earth that has no limits.
Download the PDF version HERE.
[Note: The original post was written by Chris Thomas & published with his permission on July 7, 2011, on the One-Vibration Forum Blog.]
Predictions of Darkness
In recent months, there have been an increasing number of websites, coming into being, informing us that we are about to undergo a period of three days of darkness some time in the near future. Most of these web sites state that this period of three days have historical precedents that are recorded in The Old Testament and in Mayan records. But what truth is there to these predictions and from where do these predictions originate?
Historical Records
Several of these websites use the text of The Book of Exodus from The Old Testament to "prove" that there have been "days of darkness" in the past and that when they occurred, the effects on the population was far-reaching. From The Book of Exodus, Chapter 10, Verses 21-23:
"And the Lord said unto Moses; stretch out thine hand toward heaven, that there may be darkness over the land of Egypt, even darkness which may be felt."

"And Moses stretched forth his hand toward heaven; and there was a thick darkness in all the land of Egypt for three days."

"They saw not another, neither rose from his place for three days but all the children of Israel had light in their dwellings."
That seems to say that Moses brought about a state of "thick" darkness that lasted for three days and, somehow, benefitted his followers but, brought problems for others without specifying just what those benefits and problems actually were. The current warnings about three days of darkness state that they will extend world-wide, whereas these passages from Exodus specifically state that the darkness was only over Egypt. Certainly, if we look at historical records from other countries, there are no accounts of similar days of darkness; thick or otherwise.
If we then continue on further into the Exodus story, we find that Moses and his followers were led across the deserts and wilderness by "a column of smoke by day" and by "fire by night". So, what produces "a column of smoke by day" and "fires by night"? There are two possible answers here.
Firstly: the area around Egypt is rich in oil, specifically bitumen-bearing sands or tar-pits. These were specifically written about by the ancient Babylonians. These bitumen-bearing sands were also known to catch fire, when struck by lightening and, to burn for several days.
[Note: the climate and vegetation of the area was very different to what they are today. At the time of the Exodus story, about 5,000 years ago, the climate and vegetation was sub-tropical with lush vegetation and, heavy rains. As the climate of the area dried up, so did the bitumen sands.]
If the prevailing winds were blowing from the north and there was a burning region of bitumen-bearing sands, would that not cause "a thick darkness" and the fumes from such burning cause people to become weakened? Secondly: there is also evidence of volcanic activity in this region also about 5,000 years ago. This, again, can cause "a thick darkness" and poisonous fumes. Both of these scenarios also produce "a column of smoke by day" and "fires by night".
The Akashic favours the volcanic explanation. There is a slight area of doubt as it could be that the outfall from a volcano set alight a region of bituminous-bearing sands.
Mayan Records
Many of the current websites also state that there is an account of three days of darkness held within the records of Mayan peoples of South America. However, these do not appear to exist in any historical record either recorded by the Mayans or any of the other peoples of South America either before or after the Mayans existed. Therefore, the inclusion of "Mayan Records" as a source for information of three days of darkness appears to be a hoax.
Other Aspects of the Predictions of Darkness
Currently, these predictions of three days of darkness do not stop at it just becoming dark. In addition to "the darkness", these predictions go on to say that:
♦ This will be a total darkness that is global in its extent where we will be unable to see our hands in front of our faces.
♦ The Earth will stop turning.
♦ There will be a considerable drop in oxygen levels where many will asphyxiate. (We must also put all animals outside of our homes otherwise they will use up all of our oxygen. In other words, all pets must die in order to save their owners).
♦ Temperatures will drop far below zero and so many will freeze to death unless they take precautions.
♦ There will be dimensional instability with the merging of a number of dimensions.
♦ With this dimensional merging, there will be the arrival or emergence of a number of "entities" and "beings".
There seems to be a number of variations on these themes but, the list here covers the main aspects of these predictions.
To look at these predictions in detail:
♦ Total Global Darkness
According to the Akashic, there has never been a time in the history of the Earth where the whole of the Earth's surface has been totally dark. As with the story from Exodus, there have been periods of localised darkness brought about by volcanic clouds but, the level of darkness produced has never been total; only down to a level of twilight. The only way in which total darkness could occur, on a global scale, is if the sun stopped shining and, if that happened, all life on Earth would die no matter what precautions they took.
♦ The Earth Will Stop Turning
Again, the Akashic does not record a period when the Earth did not revolve. There have been two events in Earth's history that were totally catastrophic for the Earth and all of Her life (see Synthesis). The first occurred approximately 3.8 million years ago when two planets, that were within our solar system, decided to "leave". The explosion produced by these two planets leaving destroyed virtually all of the life within our solar system. The Earth was rocked on Her equatorial axis and most of Her atmosphere was lost. Despite this amount of damage, the Earth did not stop revolving nor did it bring about global darkness.
The second world-wide disaster was with the destruction of the continent of Atlantis. The sinking of a continent triggered a huge number of earthquakes and volcanoes and, shifts in the tectonic plates. There was a massive loss of life and habitats and, some loss of atmosphere. Despite this amount of damage, the Earth did not stop revolving nor did it bring about global darkness. There is only one way in which the Earth can be stopped from revolving and that is by the death of the Earth's consciousness.
♦ There Will Be A Considerable Drop In Oxygen
There are only two ways in which the oxygen in the atmosphere can be depleted:
Firstly: by a similar solar system-wide disaster to that which occurred 3.8 million years ago and the current "days of darkness" predictions do not make any predictions of a disaster on that scale.
Secondly: there are a huge number of tectonic plate movements which release poisonous gasses into the atmosphere. Again, the current predictions do not include for this happening.
To continue reading, download the PDF version HERE.
[Note: This PDF was originally posted on the defunct Mount Zion 144 Forum Blog on June 1, 2011.]
A great many people seem to be getting bogged down in the concept of humanity, and the planet, "Ascending to the 5th Dimension". But, what is meant by "The 5th Dimension"? We live in a world we experience as being bounded by 3 dimensions – these are length, breadth and depth. These are "physical" dimensions, measurements that place us within our spacial environment. Einstein added the concept of a fourth dimension of time – to make sense of his theories on the Space-Time Continuum. In other words, using time in this way is just another physical measurement within our environment. However, once we consider the concept of a 5th dimension, we have to move out of our physical environment and in to the realms of the other definition for a dimension, namely energy.
Everything is energy. What appears to us to be solid, physical matter is, in its basic form, constructed from frequencies of energy that combine together to give us "physical" matter, i.e. the human body, clothing, floorboards, trees, food, etc., etc… Everything we experience as being physical is made up of energy but, our brains interpret these energy patterns (energy frequencies) as being solid, physical matter. The amount of energy contained within solid matter is huge. If you apply Einstein's Theory of Relativity – E=MC2 – you will find that the energy contained in physical matter is immense (see Project Human Extinction for an example of just how much).
In this sense, a dimension ceases to be a measurement of physical space and becomes a measurement of energy frequencies. They can be thought of as being like the stations on a radio dial. A radio dial measures energy frequencies, called radio waves and, the station pre-sets are just measurements of the frequencies of the radio waves. So, a dimension can be seen as a collection of energy frequencies with the dimension itself being a pre-set marker that contains all of the energy frequencies below the marker but not the frequencies above.
The concept of humanity Ascending to a 5th Dimension is uniquely Velon (Annunaki) in origin. For full details of how the Velon/Annunaki have interfered in human affairs, see The Annunaki Plan? or The Human Plan?. The Velon/Annunaki are a non-human race who have been attempting, by several means – mainly channelling, to persuade humans to leave the planet. As part of this "Plan", they have concocted the idea of human ascension to a 5th dimension. As someone who "reads" energy frequencies, the 5th dimension does exist but, it is not away from Earth.
It is very easy to become seduced by the stories produced by the Velon/Annunaki as we live in changing times. Most people are aware that we are changing but, it is difficult to define just what we are changing to especially as we have no previous experience of the kind of change we are undergoing. Into this void of information, has stepped the Velon/Annunaki with concepts which appear to hold some value for us at this time. However, it must be remembered that the Velon/Annunaki fantasy story begins many thousands of years ago where they inform us that the Velon/Annunaki created humans (which they call "adamu") as a slave race. By planting this fantasy deep into our past, they hoped that, at this time of change, we would welcome them in as our "creators" and, they could take over everything on the planet and lead us to believe everything they tell us.
The Velon/Annunaki are not welcome on Earth. The Earth's consciousness has rejected them and so those who act as guardians of the Earth are ensuring that the Velon/Annunaki do not enter our solar system. To try to overcome their banishment, the Velon/Annunaki have resorted to using channelled communications to try to persuade people to build "portals" that break through the Earth's defences. Think of it this way: if the Earth welcomed in the Velon/Annunaki, the first we would know about it was when they landed on the planet. Instead of which, we have had numerous attempts to break through these defences and persuade us on Earth that they are here to help us ascend. The more people who believe this propaganda, the more it encourages the Velon/Annunaki to persist, placing the Earth and all of its life in danger (see The Human Soul and Project Human Extinction for a description of the damage the Velon/Annunaki have done to their own worlds and, see Synthesis for a true history of the place humans have in the Universe).
To return to the fifth dimension… As someone who has worked as a psychic surgeon for over thirty years, I studied the energies contained within the human body to help understand why illnesses arose. The human body, in its natural state, contains 12 dimensions of energy, divided between the root and the crown chakras. The 5th dimension relates to a region of the body about navel level. I am sure we would all agree that "ascending" to your navel is not a step forwards in human evolution!
Download the PDF version HERE.
[Note: The original post was written by Chris Thomas & published with his permission on May 15, 2011, on the defunct Mount Zion 144 Forum Blog.]
At the end of 2009, the British government very reluctantly acknowledged that they were chemically seeding the atmosphere "as a means of combating global warming" – see later.
However, the dumping of chemicals into the atmosphere goes back many years. For more details of this and the underlying reasons see my book, written with Dave Morgan, called "Project Human Extinction" which has chapters and appendices detailing the use of chemicals and biological agents either as weapons testing or population control. Also see numerous articles on the internet which detail the kinds of chemicals that are being dumped into our atmosphere by both military and civilian aircraft.
The first use of air-borne biological agents was by the Japanese in 1941 and 1942 when they sprayed the Chinese mainland with bubonic plague from aircraft. This spraying from aircraft was noted by the American Military who began their own testing programmes on their own populations. In 1949, the US Army began a 20 year programme of simulated germ warfare attacks against American cities, conducting at least 293 open air tests. These are the first known use of "chemtrails".
The effect of the chemicals was studied by the vivisection of farm animals, most notably cattle, and this is the actual reason for the animal mutilations which have been blamed on UFO's. They are nothing to do with UFO's with the military involvement being confirmed by a secret FBI investigation published under the Freedom of Information Act a few years ago.
Added to this biological weapons use is the deliberate destruction of the bee population. Bees are the planet's primary pollinators but are not needed for Genetically Modified crops. Therefore, as far as the GM companies are concerned, if there are no bees, no crops will grow and people will turn to GM to feed themselves. I have a personal experience of this in that in September 2009, I woke up to find the sky over my house had a grid pattern of chemtrails. In that September, there had been a glut of fruit and an extremely high wasp and bee population. Three days after the grid pattern chemtrails there was not a bee or a wasp to be seen. Nexus magazine published a letter of mine at the time of this incident which produced a crop of letters from others confirming similar experiences. A similar letter was published in Nexus in October of last year written by someone in Yorkshire giving exactly the same story – a grid pattern of chemtrails with a noticeable death of bees.
The problem does not only relate to bees, all insects have been affected and this is one of the major reasons for the decline in bird numbers as there are not enough insects for them to eat. There's a simple way of checking this. Twenty years ago, if you drove anywhere rural at night, you had to wash the windscreen, headlamps and radiator grille of the car to clear off all of the dead bugs: this is no longer necessary as there are no longer enough insects to cause this problem.
So what is the purpose of chemtrails?
There seem to be several reasons apart from the testing of biological weapons.
From some of the chemical analysis reports I have read, some of the chemicals are specifically designed to reduce soil fertility. In other words, to destroy the production of food crops. Again, this seems to tie in with the wants of the GM companies.
However, there is also the question of population control. In 1992, The United Nations Conference on Environment and Development Earth Summit took place in Rio de Janeiro. Out of this summit came the "Biodiversity Treaty" and "Agenda 21". The stated aim of these agendas is to reduce the world's human population to "a sustainable 500,000,000" (five hundred million). Given that the official world population figure puts the global human population as around 6,500,000,000 (six billion, five hundred million) it means that the global population must be reduced by six billion people by the year 2050 – the date given at the summit – that is 350,000 people per day or 128 million per year.
The way in which chemtrails work in respect to the Rio Summit is to make people susceptible to illness. The chemicals sprayed are designed to give people the "first half" of an illness: for example, some of the chemtrails have contained chemicals which affected the lungs. This lung weakness then made the body more receptive to illnesses such as Bird Flue, Avian Flue (different strain to bird flue) and Swine Flue. The "second half" of these illnesses would be given either by further chemtrails or by annual flue vaccinations.
To return to climate control.
We have had steadily climbing global temperatures since 1850; this is an undisputed fact. However, the reason for this temperature rise is not anthropogenic (man-made).
Despite Al Gore's infamous "hockey stick graph" (which has been legally proven a fake – Al Gore "averaged out" the actual figures to give a deliberately misleading graph) which most people have assumed to show actual climate change, the truth is (from official and Met Office figures) that when temperatures began to rise in about 1800, the cause of the rise was due to increased sun activity.
Between the years of about 1450 and 1850, the average global temperature was below freezing. In 1850, the temperature began to rise above freezing and continued climbing until 2000 where temperatures stopped rising. Since 2000, global temperatures have actually dropped slightly – by only about 0.1 of a degree – so we do not have "runaway global warming" caused by human production of carbon dioxide, what we do have is an increase in Sun activity since the early 1800's and this increased Sun activity stopped in 2000 where the Sun entered a period known as a "Maunder Minimum" – see my book Synthesis for more detail on this. The Friends of the Earth produced their own figures for annual carbon dioxide production and found that "human activities" produce about 26 million tonnes whilst the Earth naturally produces about 980 tonnes.
The British government has stated that they are "chemically seeding" the atmosphere to combat global warming. The main ingredient of this "seeding" is water vapour, or by another name, clouds. The argument is that by increasing cloud cover global warming can be combated by reflecting the Sun's heat back out into space. But, cloud cover actually causes global warming by trapping hot air close to the Earth's surface. As an example: think of a winter's night, the sky is clear and we have a severe frost. The following night is cloudy but there is no frost as the cloud cover acts like a duvet and holds the heat close to the surface – see reports and studies by the likes of Professor David Bellamy for more detail on this.
So the British government policy of cloud seeding will not combat global warming but will, in fact, increase it. Why would they want to do this? In order to make us believe that global warming is happening and that all of the other ludicrous policies that go with their strategies are necessary and to keep us in a state of fear – a population living in fear is easily manipulated, their health suffers and the process of consciousness reintegration is slowed, if not stopped.
In summary: The reason for chemtrails is population control and population reduction as well as promoting GM crops.
In addition to the use of chemtrails, there is the fluoridation of drinking water. This is not natural Calcium Fluoride as most believe but chemically produced sodium fluoride (Hexafluorosilicic Acid) a known carcinogen and the cause of many other health problems. It is more toxic than lead.
The increased uses of pharmaceutical drugs that are know to be harmful. The British Medical Association states that in Britain, 250,000 people per year are hospitalised by drug reactions of which 10,000 die every year. The American Medical Association states that in America 136,000 people die each year directly from adverse effects of prescribed drugs. The AMA also states, in its 5 year study published in 2008, that medical treatment (of all kinds) is responsible for killing two and three quarter million people per year in America alone. Given medical treatment is global; the global death rate is probably in the region of 10 million at least. This is a long way from the Hippocratic Oath – first do no harm!
You can download the PDF version HERE.
[Note: This created PDF was written by Chris Thomas and originally posted, with his permission, on June 6, 2011, on the defunct Mount Zion 144 Forum]
"Have you ever wondered why eggs contain so much cholesterol? It is because it takes one hell of a lot of cholesterol to make a chicken."

Quote from Dr. Malcolm Kendrick
The same applies to you. If your mother did not have sufficient cholesterol when you were conceived, you would not be here.
Cholesterol is one of the most important substances the body produces. It is manufactured in the liver and is needed by every single cell of the body (and brain cells in particular) every single second of the day. If your cholesterol levels drop, you begin to have organ failure, elastic tissue problems and memory loss, as well as depression and, if the level drops too low, aggression, suicidal tendencies and, ultimately, death.
Ever since this cholesterol question came up, I have been investigating it psychically and have not been able to find any real answers. Margarine companies, doctors and some scientific papers all say cholesterol is bad but, when I have worked with my healing clients over this issue, I have never found a cholesterol-related problem in their bodies, even when they have a medical diagnosis of 'high cholesterol'.
If we put something toxic into the body, the body rejects it and excretes it. Substances produced by the body's internal chemistry are only what the body needs. In other words, the body does not poison itself. All symptoms of illness are controlled by the higher self and blood problems relate to the heart chakra (see my book Everything You Always Wanted to Know About Your Body…). However, even heart chakra problems do not raise cholesterol levels, especially since you will not find cholesterol in the blood.
At long last, I have found a doctor who talks some sense on this issue… Dr. Malcolm Kendrick, author of The Great Cholesterol Con, so this next section is a precis of what Dr. Kendrick has to say.
Continue reading or download the PDF version HERE.
[Administrator's Note: The original article was written in 2007 and posted on the now defunct Cygnus Review Blog in November 2010.]