seventeen weeks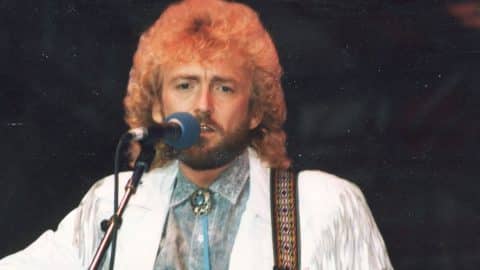 Thirty years ago, today, It Ain't Nothin' by American country singer Keith Whitley debuted on the Billboard Hot Country chart, entering at #59. The second release from the album I Wonder Do You Think of Me, it was written by Tony Haselden and Keith was a co-producer. Released posthumously, it spent 17 weeks on the chart and became a #1 hit January 13, 1990, seven months after his death. It also reached #1 on Canada's RPM Country chart February 3, 1990.
Lyrics (via LyricFind):
My boss is the boss's son and that makes for a real long day.
When that day is finally done I'm facing 40 thousand cars on the interstate.
Feeling lower than a well diggers shoes
knee deep in a mess of blues.
But those blues just fade away
When I hear my baby say.
[Chorus]
It ain't nothin a little bit of love won't fix
It ain't nothin but a scratch, a little bit of love can't stitch.
It ain't nothin a little bit of love can't heal.
Your love makes me feel.
No matter what hands me — it ain't nothin, it ain't nothin.
It was written all over her face she was about to climb the walls.
She said you gotta get me out of this place cause even
Cindarella got to go to the ball.
If you multiply hell times three that's what this day has been like for me.
I said honey we'll do the town.
Just don't let it get you down.
Cause……
[Chorus]
[Chorus]
It ain't nothin, it ain't nothin, it ain't nothin, naugh it ain't nothin, it ain't nothin
Thirty years ago, today, Get On Your Feet by Cuban-American singer/songwriter/actress/businesswoman Gloria Estefan debuted on the Billboard Adult Contemporary chart, entering at #29. Released from the album Cuts Both Ways, it was written by John DeFaria, Jorge Casas and Clay Ostwald. It peaked at number five after seventeen weeks on the chart.
From Songfacts:
DeFaria is a guitarist/composer who has worked on a number of movies and TV shows. Casas and Ostwald are longtime collaborators with Gloria and Emilio Estefan and members of the late '80s iteration of Miami Sound Machine (Casas the bass player, Ostwald on keyboards).

Estefan had several bigger hits but, Get On Your Feet became her signature song and the name of her 1989 tour, her first as a solo artist. That tour was cut short in March 1990 when she was badly injured in a tour bus accident. Estefan fractured vertebrae in her spine and had two metal rods placed in her back during surgery. During her recovery, this song took on new meaning, as it was a long struggle for Estefan to literally get back on her feet.
Trivia Bits
♦ The song was covered by Fantasia Barrino on the third season of American Idol during a Gloria Estefan-themed episode.
♦ The song was on the soundtrack to the movie Let It Be Me, starring Campbell Scott and Jennifer Beals (1995).
♦ The song was used in the fourth season episode of Parks and Recreation: The Comeback Kid.
♦ Gloria performed this song with Sheila E. during the seventh season edition of the American Idol charity fundraiser Idol Gives Back.
The Broadway Musical
Interview With John DeFaria

 
Lyrics (via LyricFind):
You say I know it's a waste of time
There's no use trying
So scared that life's gonna pass you by
Your spirit dying
Not long ago
I could feel your strength and your devotion
What was so clear, is now overcast
With mixed emotions
Deep in your heart is the answer
Find it, I know it will pull you through
Get on your feet
Get up and make it happen
Get on your feet
Stand up and take some action
I think it's true that we've all been through
Some nasty weather
Let's understand that we're here
To handle things together
You gotta keep looking onto tomorrow
There's so much in life
That's meant for you
Get on your feet
Get up and make it happen
Get on your feet
Stand up and take some action
Get on your feet
Don't stop before it's over
Get on your feet
The weight is off your shoulder
Get up and make it happen
Stand up, stand up, stand up and take some action
Gotta get on your feet, yeah, yeah
Don't stop before it's over
Get on your feet
The weight is off your shoulder
Get on your feet
Get up, get up, get up and make it happen
Get on your feet
Stand up, stand up and take some action
Get on your feet
Get up, stand up
Don't stop before it's over
You got to get on your feet yeah yeah
The weight is off your shoulder