october 14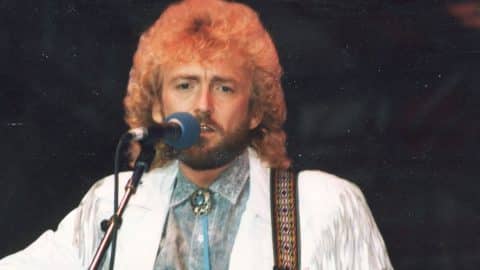 Thirty years ago, today, It Ain't Nothin' by American country singer Keith Whitley debuted on the Billboard Hot Country chart, entering at #59. The second release from the album I Wonder Do You Think of Me, it was written by Tony Haselden and Keith was a co-producer. Released posthumously, it spent 17 weeks on the chart and became a #1 hit January 13, 1990, seven months after his death. It also reached #1 on Canada's RPM Country chart February 3, 1990.
Lyrics (via LyricFind):
My boss is the boss's son and that makes for a real long day.
When that day is finally done I'm facing 40 thousand cars on the interstate.
Feeling lower than a well diggers shoes
knee deep in a mess of blues.
But those blues just fade away
When I hear my baby say.
[Chorus]
It ain't nothin a little bit of love won't fix
It ain't nothin but a scratch, a little bit of love can't stitch.
It ain't nothin a little bit of love can't heal.
Your love makes me feel.
No matter what hands me — it ain't nothin, it ain't nothin.
It was written all over her face she was about to climb the walls.
She said you gotta get me out of this place cause even
Cindarella got to go to the ball.
If you multiply hell times three that's what this day has been like for me.
I said honey we'll do the town.
Just don't let it get you down.
Cause……
[Chorus]
[Chorus]
It ain't nothin, it ain't nothin, it ain't nothin, naugh it ain't nothin, it ain't nothin
This is a Chrysanthemum that I planted back in 2014. It must have been very happy where I put it because it was huge two years later. It finally gave up the next year. ~Vic
Cee's Flower of the Day Challenge
From October 2014 to August 2016, I was a Driver's License Examiner. I had several interesting encounters and experiences. The job wasn't bad but, HQ was a terrible problem. Politics is a nasty business.
This kid was the customer of one of my co-workers but, I started to giggle when I read it. He didn't mind me taking a picture. ~Vic