may 9
Hanspostcard has a song draft challenge. This is my Round Nine pick.
This, and my last pick, will feature two women that are a little less known in the music world. I skipped right over the 2000s (only so many choices) and hopped into the next decade. I happened to catch this song while listening to the University of Texas @ Austin's radio station (a station involved with SXSW). I was hooked and I went looking for it…and her. Elisabeth Corrin Maurus or Lissie is a singer-songwriter out of Rock Island, Illinois.
"I always sang, since I was little and wrote poems in high school. I sort of taught myself to play guitar lines to the poems and stuff. In high school, it seems like everyone has more drama than any other time in their life, [so] that was the time in my life where I really leaned on music as a way to stay sane…"

Interview With Lissie
Scott the Intern
Pop Culture Madness [Web Archive]
February 11, 2008
In her senior year, she was kicked out of high school (she spit in a teacher's face) and had to get a GED, elsewhere. Then, she hit the road, troubadour-style. She attended Colorado State in Fort Collins and liked to open for other traveling acts. After a short time in Paris, she moved to Los Angeles, met Betsy Hammer and scored an introduction to Brooks Arthur. Hammer & Arthur took her to talent manager Guy Oseary and he got her to producer Glen Ballard. She can be heard singing in the movie Have Dreams, Will Travel (Dream It Out Loud) and performed at the wedding of Demi Moore & Ashton Kutcher in 2005 (Oseary's referral). In January 2008, she opened for Lenny Kravitz (via a hook-up on MySpace).
The third track from the album Catching A Tiger, In Sleep was released in April of 2010 and the only chart it showed up on was the UK iTunes Single of the Week. The album did manage to make it to #5 on the Billboard Folk Albums & Top Heatseekers charts and, #34 on the Independent Albums chart. The album's first release was in the UK and hit the US two months later.
"Not to be mistaken for Lissy Trullie, […] Lissie Maurus deals in sun-kissed pop-blues straight from Laurel Canyon.

Her 12-track debut conjures images of highways and horses, with Lissie's smoky tones echoing Fleetwood Mac's Stevie Nicks."

CDs of the Week: Eminem and Lissie
Rick Pearson
London Evening Standard [Web Archive]
June 18, 2010
Give her a listen. I think she is fantastic and her two band members are outstanding, as well. They are all over YouTube and, in live recordings, her bassist is sitting down, keeping the drum/cymbal beat. Talk about multitasking. I've included the studio version of this that has more drum work on it and a possible synthesizer. I'm also including her version of Go Your Own Way. which actually charted in the UK in 2012. The studio version sounds like it has a cello in it and is part of the soundtrack from the movie Safe Haven. She has been very busy.
Happy Halloween, Y'all! ~Vic
Additional:
Interview: Lissie (Stereofox/06-12-2013)
Lissie (CTN Music Interview/12-22-2008/Web Archive)
Lissie and Her Connections (The Uncarved Blog/Ken Chawkin/05-11-2019)
Lissie Catching A Tiger Review (BBC Review/Mike Diver/2010)
Local Q&A: Lissie (Chicago Tribune Metromix/Matt Pais/11-09-2009/Web Archive)
Rock Island Native Lissie Hits Billboard's Charts (Quad-City Times/David Burke/05-09-2008/Web Archive)
Live Recording On ARD

Studio Version

From Discovery of Witches

Thirty years ago, today, It Ain't Nothin' by American country singer Keith Whitley debuted on the Billboard Hot Country chart, entering at #59. The second release from the album I Wonder Do You Think of Me, it was written by Tony Haselden and Keith was a co-producer. Released posthumously, it spent 17 weeks on the chart and became a #1 hit January 13, 1990, seven months after his death. It also reached #1 on Canada's RPM Country chart February 3, 1990.
Lyrics (via LyricFind):
My boss is the boss's son and that makes for a real long day.
When that day is finally done I'm facing 40 thousand cars on the interstate.
Feeling lower than a well diggers shoes
knee deep in a mess of blues.
But those blues just fade away
When I hear my baby say.
[Chorus]
It ain't nothin a little bit of love won't fix
It ain't nothin but a scratch, a little bit of love can't stitch.
It ain't nothin a little bit of love can't heal.
Your love makes me feel.
No matter what hands me — it ain't nothin, it ain't nothin.
It was written all over her face she was about to climb the walls.
She said you gotta get me out of this place cause even
Cindarella got to go to the ball.
If you multiply hell times three that's what this day has been like for me.
I said honey we'll do the town.
Just don't let it get you down.
Cause……
[Chorus]
[Chorus]
It ain't nothin, it ain't nothin, it ain't nothin, naugh it ain't nothin, it ain't nothin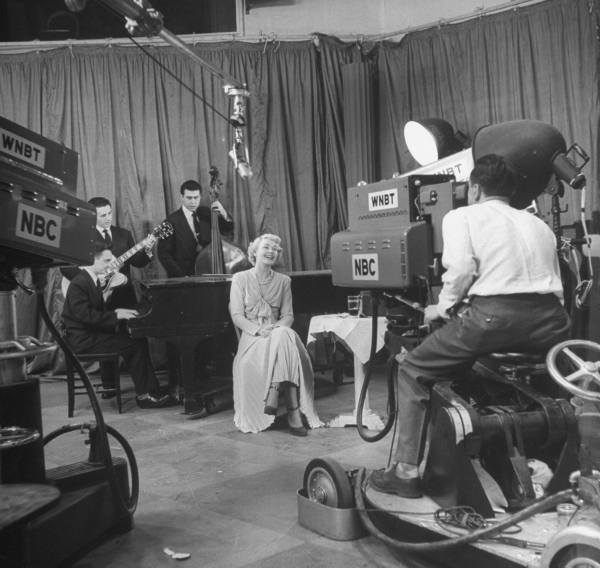 Seventy-three years, ago, today, the long forgotten variety show Hour Glass debuted on NBC. It was the first hour-long musical/skit/comedy in television history. Co-hosts were Helen Parrish and Eddie Mayehoff. Edgar Bergen appeared on November 14 performing his ventriloquism, a rare thing for radio personalities. He later became host of the program.
From Wikipedia
Hour Glass was sponsored by Standard Brands, promoting Chase and Sanborn Coffee and, Tenderleaf Tea. The program included comedians, musicians, entertaining films (such as a film of dance in South America) and a long, live commercial for the sponsor's products. Such famous names as Doodles Weaver, Bert Lahr, Dennis Day, Jerry Colonna, Peggy Lee and Joe Besser appeared on the program.

The Columbia History of American Television attributed the program's short life to its cost, saying, "Standard Brands invested $200,000 in this series over its ten-month tenure at a time when that level of investment just couldn't be supported and sustained, leading to the Hour Glass's abbreviated run." Another factor was that James Petrillo, president of the American Federation of Musicians, forbade musicians from performing on television without an agreement between the AFM and the networks, thus, limiting directors, and performers, to use of recorded music.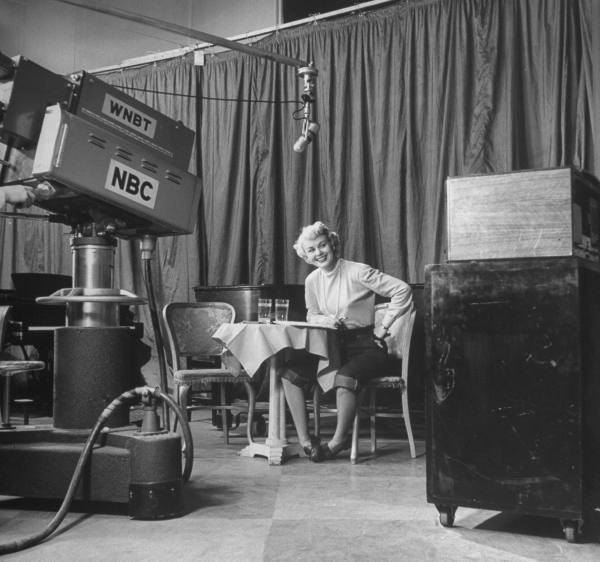 From the Television Academy Foundation:
It is historically important, however, in that it exemplified the issues faced by networks, sponsors and advertising agencies in television's formative years. The program was produced by the J. Walter Thompson agency […]. The lines of responsibility were not completely defined in those early years and the nine-month run of Hour Glass was punctuated by frequent squabbling among the principals. Each show was assembled by seven Thompson employees working in two teams, each putting together a show over two weeks in a frenzy of production. It must have been the curiosity factor that prompted some stars to appear on the show because they certainly were not paid much money. Hour Glass had a talent budget of only $350 a week, hardly more than scale for a handful of performers. Still, Standard Brands put an estimated $200,000 into the program's nine-month run, by far the largest amount ever devoted to a sponsored show at that time. In February 1947, Standard Brands canceled Hour Glass. They were pleased with the show's performance in terms of beverage sales and its overall quality, yet, were leery about continuing to pour money into a program that did not reach a large number of households (it is unclear if the show was broadcast anywhere other than NBC's interconnected stations in New York and Philadelphia). The strain between NBC and Thompson played a role as well. Still, Hour Glass did provide Thompson with a valuable blueprint for the agency's celebrated and long-running production, Kraft Television Theatre.
More information from Eyes of a Generation