peggy lee
Hanspostcard has a movie draft challenge. This is my Round Nine pick.
Category: Historical/Biographical/Political
Film: Infamous
Gore Vidal: […on Truman's voice…] "To the lucky person who has never heard it, I can only say…imagine what a brussel sprout would sound like, if a brussel sprout could talk."
Truman Capote: […on Smith & Hickock…] "When you're talking to them, they seem like perfectly nice boys. To be frank, I'm much more concerned for my safety around Norman Mailer."
This is the second movie on Truman Capote regarding his foray into the Clutter Family murders. Released August 31, 2006, at the Venice Film Festival and widely on October 13, 2006, this film stood in the shadow of Philip Seymour Hoffman's Capote and his Academy Award for Best Actor. Unlike its predecessor, this film, with its $13 million budget, lost money. That being said, despite Hoffman's turn, Toby Jones is no slouch and his interpretation has its own unique depth. Jones was awarded the London Critics' Circle Film Award for British Actor of the Year. I found this film to be fascinating and quite entertaining, with parts difficult to watch. Bubbly Sandra Bullock brings forth the subdued, Southern To Kill A Mockingbird novelist Harper Lee. Much of the storytelling is done in mock interviews with the actors, in character, talking about their interactions with Truman. I seem to have a thing for underdog/obscure movies. ~Vic
Written and directed by Douglas McGrath, the movie is based on George Plimpton's book Truman Capote: In Which Various Friends, Enemies, Acquaintances and Detractors Recall His Turbulent Career (1997). Produced by John Wells & Christine Vachon, (a pre-James Bond) Daniel Craig is Perry Smith, Peter Bogdanovich is Bennett Cerf (Random House Publishing Co-Founder), Jeff Daniels is Alvin Dewey (Kansas Bureau of Investigation Special Agent), Hope Davis is Slim Keith (ex-wife of Producer & Director Howard Hawks), Gwyneth Paltrow has a singing cameo as Kitty Dean (a Peggy Lee clone and possible reference to The Royal Family play), Isabella Rossellini is Marella Agnelli (Italian Princess and wife of the Chairman of Fiat Automobiles), Juliet Stevenson is Diana Vreeland (Editor-in-Chief of Vogue), Sigourney Weaver is Babe Paley (wife of CBS founder William Paley), Lee Pace is Richard Hickock, John Benjamin Hickey is Jack Dunphy (Capote's partner) and Michael Panes is Gore Vidal (writer and Democrat party candidate).
"Why shouldn't there be a fizzy, comedic take on the naughty adventures of the Park Avenue gadabout as he fashioned In Cold Blood […]? Why not a movie that concentrates on the contrast between the writer's frivolous party-boy side and the brutal murders in Kansas, the exotic and colorful tropical specimen who becomes a fish-out-of water when he jumps from his luxurious high-rise swan pond into the Midwestern plains?

[A]fter In Cold Blood, [Capote] never published another major work. Out of career desperation as much as anything else, he sold out his friendships with these […] people, publishing gossipy stories about them in an Esquire excerpt from Answered Prayers in 1976 and was banished from their lives.

[T]he movie centers on the symbiotic relationship between Truman and Perry, pondering the extent of the seduction and, who seduced whom.

Toby Jones inhabits Truman as if he were to the character born, a livelier and more perversely ebullient man than Phillip Seymour Hoffman's version in Capote (2005)."

Truman On The Rocks
Roger Ebert
October 12, 2006
Trivia Bits:
♦ Mark Walberg was to play Perry Smith, originally but, dropped out. Mark Ruffalo was next but, dropped out, as well.
♦ Sigourney Weaver portrays the wife of a CBS Executive and is the daughter of NBC Executive Pat Weaver.
♦ Michelle Pfeiffer was to play Slim Keith, originally.
Additional Reading:
The Story Behind A Non-Fiction Novel (George Plimpton/New York Times Archive/1997)
Warner Brothers Trailer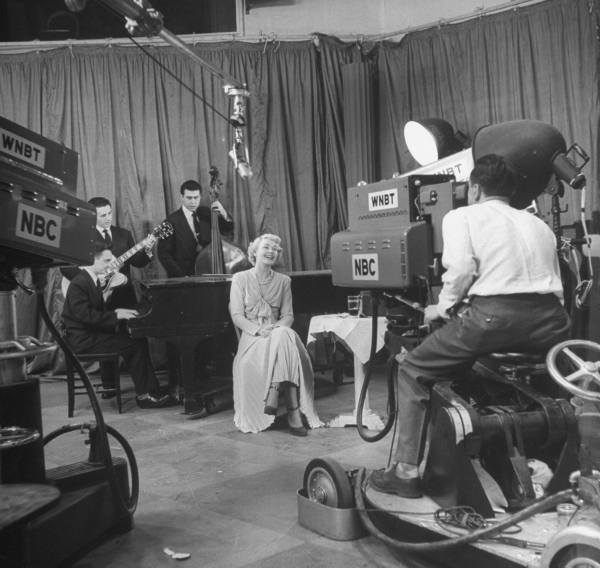 Seventy-three years, ago, today, the long forgotten variety show Hour Glass debuted on NBC. It was the first hour-long musical/skit/comedy in television history. Co-hosts were Helen Parrish and Eddie Mayehoff. Edgar Bergen appeared on November 14 performing his ventriloquism, a rare thing for radio personalities. He later became host of the program.
From Wikipedia
Hour Glass was sponsored by Standard Brands, promoting Chase and Sanborn Coffee and, Tenderleaf Tea. The program included comedians, musicians, entertaining films (such as a film of dance in South America) and a long, live commercial for the sponsor's products. Such famous names as Doodles Weaver, Bert Lahr, Dennis Day, Jerry Colonna, Peggy Lee and Joe Besser appeared on the program.

The Columbia History of American Television attributed the program's short life to its cost, saying, "Standard Brands invested $200,000 in this series over its ten-month tenure at a time when that level of investment just couldn't be supported and sustained, leading to the Hour Glass's abbreviated run." Another factor was that James Petrillo, president of the American Federation of Musicians, forbade musicians from performing on television without an agreement between the AFM and the networks, thus, limiting directors, and performers, to use of recorded music.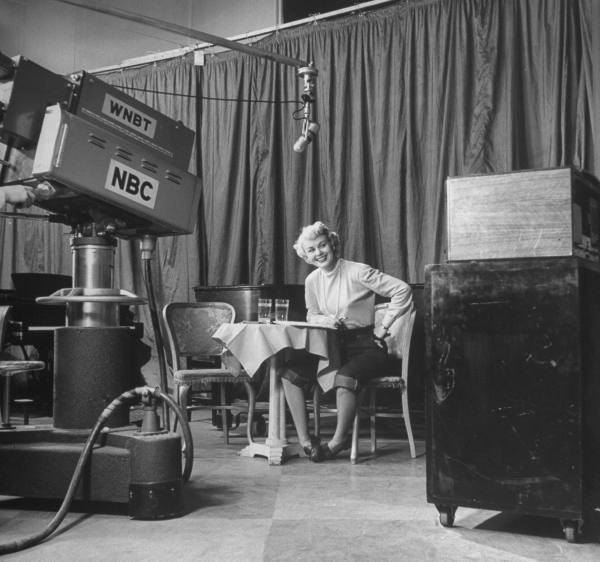 From the Television Academy Foundation:
It is historically important, however, in that it exemplified the issues faced by networks, sponsors and advertising agencies in television's formative years. The program was produced by the J. Walter Thompson agency […]. The lines of responsibility were not completely defined in those early years and the nine-month run of Hour Glass was punctuated by frequent squabbling among the principals. Each show was assembled by seven Thompson employees working in two teams, each putting together a show over two weeks in a frenzy of production. It must have been the curiosity factor that prompted some stars to appear on the show because they certainly were not paid much money. Hour Glass had a talent budget of only $350 a week, hardly more than scale for a handful of performers. Still, Standard Brands put an estimated $200,000 into the program's nine-month run, by far the largest amount ever devoted to a sponsored show at that time. In February 1947, Standard Brands canceled Hour Glass. They were pleased with the show's performance in terms of beverage sales and its overall quality, yet, were leery about continuing to pour money into a program that did not reach a large number of households (it is unclear if the show was broadcast anywhere other than NBC's interconnected stations in New York and Philadelphia). The strain between NBC and Thompson played a role as well. Still, Hour Glass did provide Thompson with a valuable blueprint for the agency's celebrated and long-running production, Kraft Television Theatre.
More information from Eyes of a Generation