the new york times
The International Society for the Abolition of Data-Processing Machines […] was founded by Harvey Matusow in the late 1960s. Its aim was "to conduct guerrilla warfare against the computer by such means as sending a penny too much or too little when paying a utility bill."

Matusow also authored The Beast of Business, which was supposed to serve as a manual for the guerrilla warfare against the computer. I wonder if any of the techniques he detailed would still work today?

However, Matusow is best known for giving evidence in court against individuals during the McCarthy era. Later, he claimed that the FBI had paid him to give false testimony and he detailed these allegations in his book False Witness.

He seems to have had a rather eccentric life and career. Some other highlights of it, from the University of Sussex's page about him:
♦ Founded a band called the Harvey Matusow's Jew's Harp Band
♦ Married approximately twelve times
♦ Is possibly part of the reason The Beatles broke up – he held the party where John Lennon met Yoko Ono
♦ Worked as a children's TV clown called Cockyboo in Tucson, Arizona
♦ Converted to Mormonism and spent his last years known as Job Matusow

Alex Boese
Weird Universe
May 29, 2021
Additional Reading:
Frustrations: Guerrilla War Against Computers (Time Magazine/09-12-1969)
Hanspostcard has a movie draft challenge. This is my Round Nine pick.
Category: Historical/Biographical/Political
Film: Infamous
Gore Vidal: […on Truman's voice…] "To the lucky person who has never heard it, I can only say…imagine what a brussel sprout would sound like, if a brussel sprout could talk."
Truman Capote: […on Smith & Hickock…] "When you're talking to them, they seem like perfectly nice boys. To be frank, I'm much more concerned for my safety around Norman Mailer."
This is the second movie on Truman Capote regarding his foray into the Clutter Family murders. Released August 31, 2006, at the Venice Film Festival and widely on October 13, 2006, this film stood in the shadow of Philip Seymour Hoffman's Capote and his Academy Award for Best Actor. Unlike its predecessor, this film, with its $13 million budget, lost money. That being said, despite Hoffman's turn, Toby Jones is no slouch and his interpretation has its own unique depth. Jones was awarded the London Critics' Circle Film Award for British Actor of the Year. I found this film to be fascinating and quite entertaining, with parts difficult to watch. Bubbly Sandra Bullock brings forth the subdued, Southern To Kill A Mockingbird novelist Harper Lee. Much of the storytelling is done in mock interviews with the actors, in character, talking about their interactions with Truman. I seem to have a thing for underdog/obscure movies. ~Vic
Written and directed by Douglas McGrath, the movie is based on George Plimpton's book Truman Capote: In Which Various Friends, Enemies, Acquaintances and Detractors Recall His Turbulent Career (1997). Produced by John Wells & Christine Vachon, (a pre-James Bond) Daniel Craig is Perry Smith, Peter Bogdanovich is Bennett Cerf (Random House Publishing Co-Founder), Jeff Daniels is Alvin Dewey (Kansas Bureau of Investigation Special Agent), Hope Davis is Slim Keith (ex-wife of Producer & Director Howard Hawks), Gwyneth Paltrow has a singing cameo as Kitty Dean (a Peggy Lee clone and possible reference to The Royal Family play), Isabella Rossellini is Marella Agnelli (Italian Princess and wife of the Chairman of Fiat Automobiles), Juliet Stevenson is Diana Vreeland (Editor-in-Chief of Vogue), Sigourney Weaver is Babe Paley (wife of CBS founder William Paley), Lee Pace is Richard Hickock, John Benjamin Hickey is Jack Dunphy (Capote's partner) and Michael Panes is Gore Vidal (writer and Democrat party candidate).
"Why shouldn't there be a fizzy, comedic take on the naughty adventures of the Park Avenue gadabout as he fashioned In Cold Blood […]? Why not a movie that concentrates on the contrast between the writer's frivolous party-boy side and the brutal murders in Kansas, the exotic and colorful tropical specimen who becomes a fish-out-of water when he jumps from his luxurious high-rise swan pond into the Midwestern plains?

[A]fter In Cold Blood, [Capote] never published another major work. Out of career desperation as much as anything else, he sold out his friendships with these […] people, publishing gossipy stories about them in an Esquire excerpt from Answered Prayers in 1976 and was banished from their lives.

[T]he movie centers on the symbiotic relationship between Truman and Perry, pondering the extent of the seduction and, who seduced whom.

Toby Jones inhabits Truman as if he were to the character born, a livelier and more perversely ebullient man than Phillip Seymour Hoffman's version in Capote (2005)."

Truman On The Rocks
Roger Ebert
October 12, 2006
Trivia Bits:
♦ Mark Walberg was to play Perry Smith, originally but, dropped out. Mark Ruffalo was next but, dropped out, as well.
♦ Sigourney Weaver portrays the wife of a CBS Executive and is the daughter of NBC Executive Pat Weaver.
♦ Michelle Pfeiffer was to play Slim Keith, originally.
Additional Reading:
The Story Behind A Non-Fiction Novel (George Plimpton/New York Times Archive/1997)
Warner Brothers Trailer
Hanspostcard has a movie draft challenge. This is my Round Five pick.
Category: Foreign/Silent
Film: The Ninth Gate
A French/Spanish Roman Polanksi vehicle (director & producer), he co-wrote the screenplay with John Brownjohn and Enrique Urbizu. Loosely based on the 1993 book El Club Dumas, a Spanish language novel by Arturo Pérez-Reverte Gutiérrez, the Polanski/Brownjohn script removed a sub-plot, changed the two main characters' names and altered the finale. Filmed in France, Portugal and Spain, it stars Johnny Depp (Corso), Frank Langella (Balkan), Lena Olin, Barbara Jefford and, Emmanuelle Seigner (mysterious woman & Polanski's wife). Actor Allen Garfield suffered a stroke prior to filming and Polanski incorporated Garfield's paralysis as part of the character. Released August 25, 1999, in Belgium, France and Spain (premiere), and November 1999 at the Stockholm International Film Festival, it wasn't released, widely, in the US until March 10, 2000.
I would have to describe the movie like this…:
"[It] is a riddle, wrapped in a mystery, inside an enigma…"

Winston Churchill
October 1, 1939
Dean Corso is a bit of a sleazy rare book dealer from New York with questionable ethics. Boris Balkan, a wealthy collector, hires Corso to determine if a book he owns (the book to the left/above) is authentic. The author, supposedly, wrote the book with help from the Devil and only three copies of the book are known to exist after the author was burned at the stake during the Inquisition, along with his works. Corso must find the other two to complete his investigation. Balkan believes that the owner of the book would have the power to summon said Devil. As the skeptical Corso travels and searches, he is followed by a mysterious woman. He eventually becomes obsessed with his task and desires the complete truth. The movie twists and turns to it's bizarre ending. Depp is a strange cat but, he makes really interesting movies. Visually, Polanski intended for Corso to resemble Philip Marlowe. ~Vic
Additional Reading:
The Ninth Gate (Roger Ebert)
The Ninth Gate Opens (Philip Coppens Web Archive)
Hanspostcard has a movie draft challenge. This is my Round Three pick.
Category: Documentary/Sports
Film: The Other Side of the Mountain
"You know where you'll find sympathy in the dictionary, don't ya'? Between shit and suicide."
Directed by Larry Peerce, the movie is based on the 1966 novel A Long Way Up by E. G. Valens, written about national slalom ski champion (1955) and a 1956 U.S. Olympic skiing team candidate, Jill Kinmont. Produced by Edward Feldman, the screenplay adaption was written by David Seltzer. Jill is played by Marilyn Hassett and, Beau Bridges plays Olympic skiing team member (1952) and stunt pilot Dick "Mad Dog" Buek. Dabney Coleman plays Coach Dave McCoy and Bill Vint plays Buddy Werner. Belinda Montgomery plays Audra Jo or "A.J.", Jill's best friend, Nan Martin plays June Kinmont and William Bryant plays Bill Kinmont. Griffin Dunne has a small part.
The film spans Jill's slalom races to her national championship, her best friend's polio contraction, her accident while attempting to win the Alta, UT, Snow Cup, her hospital stay, her slow rehabilitation, her heartbreak from the losses of two dear men and her triumph at becoming a teacher.
Dick Buek was killed in a plane crash on November 3, 1957, two days shy of his 28th birthday (Club of 27?). Buddy Werner was killed in an avalanche in Switzerland on April 12, 1964.
Released July 25, 1975, the film was panned by critics for being too much of a tear-jerker. That may be true but, she did have a really hard time. The sequel was released February 10, 1978 and was panned even worse. I saw them in reverse order. I was only nine years old when the first movie came out so, I didn't get to see it until I was an adult. I saw Part II, first, when it was released to television. I enjoyed both films despite the bad reviews. Sometimes, bringing someone's life story to the big screen is handled poorly. Jill passed away February 9, 2012.
Additional Reading:
An Amazing Interview/Jill Kinmont Boothe (Ezine Articles)
The Mad Dog of Donner Summit (Sierra Sun)
The Death of a True Hero (Wired)
The Complete Movie

I haven't done a Military Monday since 2018. One-hundred, fifty-nine years ago, today…~Vic
In 1861, Virginia joined the Confederate States of America. Fearing that the Confederacy would take control of the [Navy yard] facility, the shipyard commander Charles Stewart McCauley ordered the burning of the shipyard.

*************
[The USS Pawnee was] dispatched to Norfolk to secure the ships and stores of the Gosport Navy Yard. Arriving at Norfolk the night of [April 20], she found that all ships, save [the] USS Cumberland, had been scuttled […]. [So], an attempt was made to destroy the Naval stores and the dry dock. Their efforts were largely unsuccessful but, she took Cumberland in tow and saved the frigate.

*************
On Saturday evening, at 9 o'clock, the Pawnee arrived from Washington with 200 volunteers, and 100 marines, besides her own crew […]. [At] once, the officers and crew of the Pawnee and Cumberland went to the Navy yard and, spiked and disabled the guns, [plus], threw the shot and small arms into the river. At 10 o'clock, the marines, who had been quartered in the barracks, fired them and came on board the Pawnee. A party of officers, [in the] meantime, were going through the different buildings and ships, distributing waste and turpentine, and laying a train, so as to blow up the dry dock. At this time, the scene was indescribably magnificent, all the buildings being in a blaze, and explosions, here and there, scattering the cinders in all directions.

The Government vessels had been scuttled in the afternoon before the Pawnee arrived, to prevent their being seized by the Secessionists, who had been in arms in both Norfolk and Portsmouth.
The Confederate forces did, in fact, take over the shipyard and did so without armed conflict through an elaborate ruse orchestrated by civilian railroad builder William Mahone (then President of the Norfolk and Petersburg Railroad and soon to become a famous Confederate officer). He bluffed the Federal troops into abandoning the shipyard in Portsmouth by running a single passenger train into Norfolk with great noise and whistle-blowing […]. [T]hen, much more quietly, [he sent] it back west […]. [He returned] the same train, again, creating the illusion of large numbers of arriving troops [with] the Federals listening in Portsmouth across the Elizabeth River (and just barely out of sight).

*************
[In] July, Confederate shipyard workers begin converting the unburned underbelly of the USS Merrimack into the ironclad CSS Virginia in Drydock 1.
Sources:
Burning of Gosport Navy Yard (The New York Times)
The History of Norfolk Naval Shipyard (The Virginian-Pilot Online)
This Day in Naval History (US Navy Website)
How Fear, Deception and Indecision Nearly Destroyed Norfolk Naval Shipyard (USN History)
Norfolk Naval Shipyard (Wikipedia)
Clip from Hearts in Bondage (1936)

Twenty-five years ago, this week (November 19/25, 1994), the song Spin the Black Circle by Pearl Jam debuted on the Billboard Mainstream Rock chart (Page 79/ called Album Rock Tracks in 1994), entering at #16 (also its peak). Released November 8, it was the first single from their third album Vitalogy. Produced by Brendan O' Brien, it was written by Eddie Vedder and Stone Gossard.
Mike McCready had difficulty with the leads and Jeff Ament didn't like the punk sound at the time. Per Vedder, the lyrics reflect a love of vinyl records but, there could be interpretations of similarities with drug addiction.
From Jon Pareles with The New York Times (December 4, 1994):
The most [Vedder] will do is proselytize against the extinction of the LP, as he does in "Spin the Black Circle," one of the few songs from Seattle in which a needle has nothing to do with heroin.
From Al Weisel with Rolling Stone (December 15, 1994):
Vitalogy has a number of gripping songs that match the soaring anthems of Ten. The first three tracks are a promising start: "Last Exit," "Not for You" and especially "Spin the Black Circle," a revvedup thrash tribute to vinyl, rock harder than anything Pearl Jam have ever done.
From David Browne with Entertainment Weekly (December 9, 1994):
Pearl Jam still hasn't developed an individual style to match that of its profoundly uptight singer, Eddie Vedder. Guitarists Stone Gossard and Mike McCready continue to play sloppy, characterless riffs. [T]heir punk song, "Spin the Black Circle," is a little flabby, like dinosaur rockers trying to prove they're into Green Day.
The song peaked at #18 November 26 on the Billboard Hot 100 and was the first Pearl Jam single to enter this chart. It also peaked at #11 on the Billboard Alternative chart (called Modern Rock Tracks in 1994). It peaked in the top five in Australia, New Zealand and Norway.
The single won Best Hard Rock Performance at the 38th annual Grammy Awards. Vedder famously remarked:
I don't know what this means. I don't think it means anything.

 
Lyrics (From LyricFind)
See this needle
Oh see my hand
Drop, drop, dropping it down
oh so gently
here it comes
touch the flame
Turn me up
won't turn you away
Spin, spin
spin the black circle
Spin, spin
spin the black, spin the black
Spin, spin
spin the black circle
Spin, spin
whoa
Pull it out
a paper sleeve
Oh my joy
only you deserve conceit
Oh I'm so big
and my whole world
I'd rather you
rather you, than her
Spin, spin
spin the black circle
Spin, spin
spin the black, spin the black
Spin, spin
spin the black circle
Spin, spin
whoa
Oh you're so warm
oh, the ritual
as I lay down your crooked arm
Spin, spin
spin the black circle
Spin, spin
spin the black, spin the black
Spin, spin
spin the black circle
Spin, spin
[Repeat: x5]
Spin the black
circle
Spin the black circle
Spin the black circle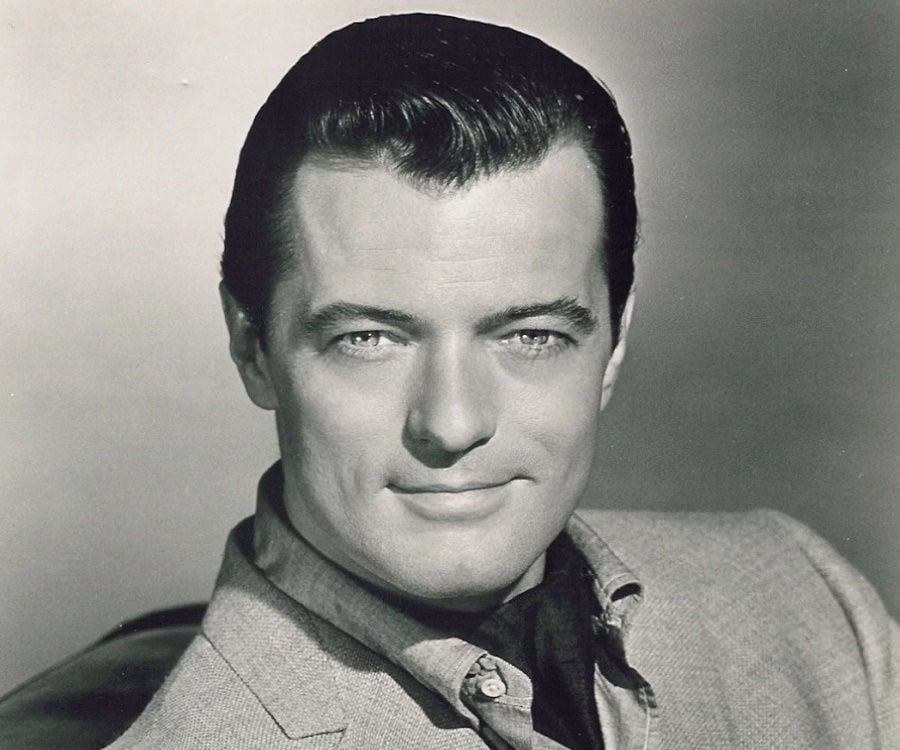 Fifty-five years ago, today, the TV Special An Hour With Robert Goulet, a variety show, aired on CBS. Directed by Clark Jones (The Carol Burnett Show) and written by Arthur Alsberg (Herbie, the Love Bug & No Deposit, No Return), guest stars were Leslie Caron, Peter Gennaro, Phil Silvers, Ed Sullivan, Terry-Thomas, Fredd Wayne and Earl Wilson.
There is very little written about this special, save a New York Times Article, written the next day (No writer credited):
ONE of the tiredest gimmicks of variety shows was coupled last night with a fresh idea on "The Robert Goulet Hour." When the tenor turned his profile toward the sun on a southern California beach and a light wind ruffled his perfectly groomed hair as he sang "Lost in the Stars," his program consciously aimed for the creative touch. Few singers are willing to compete with the Pacific Ocean.

But when Mr. Goulet was on the sound stage of C.B.S. Television City in Hollywood, he was engulfed in that shopworn gag of pretending to be rehearsing a musical special for TV. Leslie Caron joined him in "Call Me Irresponsible" and then said "no," she simply would not sing on his show. Peter Gennaro demonstrated a possible dance step and Fredd Wynne [sic] agonized over material for Mr. Goulet and sketches for Miss Caron. Even the ad‐libs were planned.

Visiting the University of California at Los Angeles, Mr. Goulet and company held a press conference for tanned Tammys and Gidgets, who watched Terry‐Thomas mug shamelessly as a fine arty professor. The atypical students acted like graduates of the Hollywood Professional School.

When the script permitted Mr. Goulet to forget the script, his show had possibilities. Still, the evening's honors must go to Miss Caron, who, impersbnating [sic] Marlene Dietrich as the Blue Angel, tackled a chair with the finesse of an Olympic champion.
IMDB states that it was filmed at the Wilshire Boulevard Brown Derby. The second video, below, appears to be from a Robert Goulet channel that was set up by his widow, Vera Novak. Written below the video:
Robert Goulet Live From Sahara Hotel In Las Vegas was filmed as part of "An Hour With Robert Goulet" TV special in 1964 and produced by our company Rogo Productions, Inc. This is a rare gem and wonderful historical footage of a remarkable entertainer showcasing live entertainment in Las Vegas during 1960s. In this clip, Robert sings a "Medley Of Old Songs" written by Jerry Bresler and Lyn Duddy, which was also recorded in 1963 on Columbia Records "Robert Goulet in Person".

Vera Goulet
Twenty-five years ago, this week, the song Creep by TLC debuted on the Billboard Hot 100, entering the chart at #71. Written and produced by Dallas Austin, it was the first single released from their second studio album CrazySexyCool. It is based on member Tionne "T-Boz" Watkins's experience with infidelity. The lyrics portray the singers as women who cheat on their unfaithful lovers for attention.
You're with a guy and he's not showing you attention, so another guy comes along and you're like, "Hey, if you were where you were supposed to be, he couldn't be showing me attention right now!" I was in the middle of this drama, because the other guy was [my boyfriend's] friend and my boyfriend was just not getting it together.

[From T-Boz]
The idea was controversial. [M]ember Lisa "Left Eye" Lopes was opposed to it. She threatened to wear black tape over her mouth in the song's music video to express her disagreement with its message, and its selection as CrazySexyCool's lead single, [in] part because of the group's history of advocating for safe sex.
The women sing about infidelity, revenge, status and power plays, not as victims but as contenders. [W]hen they're cheated on, they cheat, too.

[From Jon Parales @ The New York Times, advocating for the concept.]
The song made it to #1 and remained for four weeks. It also made it to #1 on the Billboard Hot R&B/Hip-Hop chart and the Billboard Rhythmic chart.
Lisa Lopes passed away April 25, 2002, from injuries in a car crash. She was 30 years old.
[I have to confess that I have never heard this song. The middle 90s was the time I stopped listening to Top 40 and moved to Alternative Rock stations. ~Vic]
Accolades
Legacy
Cover Versions
Lyrics via LyricFind:
(Creep) oh ah, oh ah, oh ah yeah,
(Creep) oh ah, oh ah, oh ah yeah,
(Creep) oh ah, oh ah, oh ah yeah,
(Creep) oh ah, oh ah, oh ah yeah,
The twenty second of loneliness
And we've been through so many things.
I love my man with all honesty,
But I know he's cheating on me.
Look him in the eyes,
But all he tells me is lies to keep me near.
I'll never leave him down though I might mess around.
It's only 'cause I need some affection, oh.
So I creep, yeah, just creepin' on,
On the down low, 'cept nobody is supposed to know.
So I creep yeah, 'cause he doesn't know what I do
And no attention goes to show oh.
So I creep.
The twenty third of loneliness
And we don't talk, like we used to do.
Now this is pretty strange,
But I'm not buggin' 'cause I still feel the same.
I Keep giving loving till the day he pushes me away.
Never go a stray.
If he knew the things I did, he couldn't handle me.
And I choose to keep him protected, oh.
So I creep, yeah, just creepin' on,
But I'll know. 'cept nobody is supposed to know.
So I creep, yeah, 'cause he doesn't know what I do,
And no attention goes to show oh.
So I creep, yeah, just creepin' on,
But I'll know. 'cept nobody is supposed to know.
So I creep, yeah, 'cause he doesn't know what I do,
And no attention goes to show.
So I creep, oh ah, oh ah, oh ah yeah
So I creep, oh ah, oh ah, oh ah yeah
So I creep, oh ah, oh ah, oh ah yeah
Baby, oh ah, oh ah, oh ah yeah
So I creep, yeah, just creepin' on,
But I'll know.
So I creep, yeah, 'cause he doesn't know what I do,
And no attention goes to show.
So I creep, yeah, just creepin' on,
But I'll know.
So I creep, yeah, 'cause he doesn't know what I do,
So I creep, 'cept nobody is supposed to know.
Forty years ago, today, the Disco Demolition took place at Chicago's Comiskey Park. What started out as a baseball promotion turned into a mêlée that damaged the field.
[..] disco didn't quite die a natural death by collapsing under its own weight. Instead, it was killed by a public backlash that reached its peak on this day in 1979 […]. That incident, which led to at least nine injuries, 39 arrests and, the cancellation and forfeit of a Major League Baseball game, is widely credited […] or, blamed for […] dealing disco its death blow.

The event was the brainchild of Steve Dahl and Garry Meier, popular disk jockeys on Chicago's WLUP "The Loop" FM. […] many […] rock DJs were displaced by disco [but], only Dahl was inspired to launch a semi-comic vendetta aimed at "the eradication and elimination of the dreaded musical disease."

On May 2, the rainout of a game between the Chicago White Sox and the Detroit Tigers led to the scheduling of a doubleheader on July 12. Dahl and Meier approached the White Sox with a rather unorthodox idea for an attendance-boosting promotion […]. […] allow Dahl to blow up a dumpster full of disco records between games of the doubleheader. White Sox executive Mike Veeck embraced the idea […].

[…] organizers […] grossly [underestimated] the appeal of the 98-cent discount tickets offered to anyone who brought a disco record to the park to add to the explosive-rigged dumpster. WLUP and the White Sox expected perhaps 5,000 more fans than the average draw of 15,000 or so […]. What they got, instead, was a raucous sellout crowd of 40,000+ and an even more raucous overflow crowd of as many as 40,000 more outside on Shields Avenue.

What followed was utter chaos, as fans by the thousands stormed the field, […] began to wreak havoc, shimmying up the foul poles, tearing up the grass and lighting vinyl bonfires on the diamond while the stadium scoreboard implored them to return to their seats. Conditions were judged too dangerous for the scheduled game to begin and the Detroit Tigers were awarded a win by forfeit.

[Source]
In the weeks before the event, Dahl invited his listeners to bring records they wanted to see destroyed to Comiskey Park. Owner Bill Veeck was concerned the promotion might become a disaster […]. His fears were substantiated when he saw the people walking towards the ballpark that afternoon. […] many carried signs that described disco in profane terms.

Some leapt turnstiles, climbed fences and entered through open windows. Attendees were supposed to deposit their records into a large box [but], once the box was overflowing, many people brought their discs to their seats. Many of the records were not collected by staff and were thrown like flying discs from the stands. Tigers designated hitter Rusty Staub remembered that the records would slice through the air and land sticking out of the ground. He urged teammates to wear batting helmets when playing their positions. "It wasn't just one, it was many. Oh, God almighty, I've never seen anything so dangerous in my life." Attendees also threw firecrackers, empty liquor bottles and lighters onto the field. The game was stopped several times because of the rain of foreign objects.

Dozens of hand-painted banners with such slogans as "Disco Sucks" were hung from the ballpark's seating decks. Dahl set off the explosives, destroying the records and tearing a large hole in the outfield grass. […] the first of 5,000 to 7,000 attendees rushed onto the field […]. The batting cage was destroyed and, the bases were pulled up and stolen. Among those taking to the field was 21-year-old aspiring actor Michael Clarke Duncan […]. Duncan slid into third base, had a silver belt buckle stolen and went home with a bat from the dugout. Some attendees danced in circles around the burning vinyl shards.

Chicago police in full riot gear arrived (9:08pm) to the applause of the baseball fans remaining in the stands. Those on the field hastily dispersed upon seeing the police. Tigers manager Sparky Anderson refused to allow his players to take the field […] due to safety concerns. Anderson […] demanded that the game be forfeited to the Tigers. He argued that, under baseball's rules, a game can only be postponed due to an Act of God, and that, as the home team, the White Sox were responsible for field conditions.
Ninety-five years ago, today, the silent drama Being Respectable was released. Based on the novel of the same name written by Grace Flandrau, it was adapted by Dorothy Farnum. Directed by Phil Rosen, it starred Marie Prevost, Monte Blue, Louise Fazenda, Irene Rich, Theodore von Eltz, Frank Currier, Eulalie Jensen, Lila Leslie, Sidney Bracey and Charles French.
Synopses:
Wealthy young Charles Carpenter is pressured by his family to marry Suzanne, even though he is really in love with young "flapper" Valerie. He gives in to his family's pressure, however and marries Suzanne, after which Valerie leaves town. Years later, after Charles and Suzanne have had a child, Valerie comes back to town and, Charles realizes he is still in love with her…and she with him. Complications ensue. [Source]

Through the scheming of his respectable, and wealthy family, Charles Carpenter is obliged to marry Suzanne, although he is in love with young flapper Valerie Winship. Years later, when Valerie is back in town, they renew the affair and, Carpenter plans to leave his wife and child for her. […] in the end, he yields to family duty and respectability. [Source]
New York Times Review [August 4, 1924]
I could not find any video clips of this movie. ~Vic
Forty-five years ago, today, the most popular film at the box office was Blazing Saddles, a satirical Mel Brooks-directed western starring Cleavon Little, Gene Wilder, Slim Pickens, Harvey Korman, Madeline Kahn, Mel Brooks (three on-screen characters), Alex Karras, David Huddleston, John Hillerman, Dom DeLuise, Count Basie (as himself), Rodney Allen Rippy (as a young Bart), with uncredited appearances by Anne Bancroft, Aneta Corsaut (Helen Crump) and Patrick Labyorteaux (JAG TV series). Released February 7, it was produced by Michael Hertzberg and based on a story by Andrew Bergman. Bergman collaborated with Brooks, Richard Pryor, Norman Steinberg and Al Uger to craft the screenplay and, John Morris (The Woman in Red & Dirty Dancing) was composer.
The Ultimate Western Spoof. A town where everyone seems to be named Johnson is in the way of the railroad. In order to grab their land, Hedley Lemar [sic] (Harvey Korman), a politically connected nasty person, sends in his henchmen to make the town unlivable. After the sheriff is killed, the town demands a new sheriff from the Governor (Mel Brooks). Hedley convinces him to send the town the first Black sheriff (Cleavon Little) in the west. Bart is a sophisticated urbanite who will have some difficulty winning over the townspeople.
Quotes:
From Vincent Canby (The New York Times):
"[…] comedies, like Mel Brooks's "Blazing Saddles," the best title of the year to date, are like Chinese food. A couple of hours later you wonder where it went. You wonder why you laughed as consistently as you did. [It] is every Western you've ever seen turned upside down and inside out, braced with a lot of low burlesque […]. The trouble is that [it] has no real center of gravity. Harvey Korman, a gifted comic actor who is so fine as Carol Burnett's television co‐star, tries very hard to be funny as a crooked businessman and sometimes succeeds. But, it's apparent that he's hard put to keep up with the movie's restless shifting from satire to parody to farce to blackout sketch. [It] has no dominant personality and, it looks as if it includes every gag thought up in every story conference. Whether good, bad or mild, nothing was thrown out."
From Roger Ebert:
"It's a crazed grab bag of a movie that does everything to keep us laughing except hit us over the head with a rubber chicken. At its best, his comedy operates in areas so far removed from taste that (to coin his own expression) it rises below vulgarity. One of the hallmarks of Brooks' movie humor has been his willingness to embrace excess."
From Mel Brooks (Interview at Creative Screen Writing):
"The writing process on Blazing Saddles was the complete opposite of the writing process on Young Frankenstein. Blazing Saddles was more or less written in the middle of a drunken fistfight. There were five of us all yelling loudly for our ideas to be put into the movie. Not only was I the loudest but, luckily, I also had the right as director to decide what was in or out."
Trivia Bits:
♦ James Earl Jones was to be the original Sheriff. Richard Pryor was next in line but, the studio wouldn't finance it due to Pryor's background.
♦ Gig Young was originally cast as the "Waco Kid" but, collapsed on set and was replaced with Wilder.
♦ Warner Bros. almost didn't release the film. The executives thought it too vulgar for the American public.
♦ Governor William J. Le Petomane (Brooks) was a take-off on the stage name of a French Flatulist.
Nominated for three Academy Awards and two BAFTAs. It won three awards. Recognized by the American Film Institute, it is listed as #6 of the 100 funniest American films.
Fifty-five years ago, today, the #1 song on the Billboard Hot 100 chart was I Want to Hold Your Hand. Written by Paul McCartney and John Lennon, it was recorded October 17, 1963, at EMI Studios in London.
From The Beatles Dot Com:
[…] it was the first Beatles record to be made using four-track equipment. It was also the group's first American number one, entering the Billboard Hot 100 chart on 18 January 1964 at number forty-five and starting the British Invasion of the American music industry.
From The Beatles Bible:
"A telegram came through to Brian from Capitol Records of America. He came running in to the room saying, 'Hey, look. You are number one in America!' I Want To Hold Your Hand had gone to number one. Well, I can't describe our response. We all tried to climb onto Big Mal's back to go round the hotel suite: 'Wey-hey!' And that was it, we didn't come down for a week."

"It was such a buzz to find that it had gone to number one. We went out to dinner that evening with Brian and George Martin. George took us to a place which was a vault, with huge barrels of wine around. It was a restaurant and its theme was… well, the bread rolls were shaped like penises, the soup was served out of chamber pots and the chocolate ice cream was like a big turd. And, the waiter came 'round and tied garters on all the girls' legs. I've seen some pictures of us. There is a photograph around of Brian with the pot on his head. It was a great feeling because we were booked to go to America directly after the Paris trip, so it was handy to have a number one. We'd already been hired by Ed Sullivan so, if it had been a number two or number ten we'd have gone anyway but, it was nice to have a number one. We did have three records out in America before this one. The others were on two different labels. It was only after all the publicity and the Beatlemania in Europe that Capitol Records decided, 'Oh, we will have them.' They put out I Want To Hold Your Hand as our first single but, in fact, it was our fourth.
From the Ottawa Journal:
Will We All Become Beatle Nuts?
Here's What the Reviewers Say…

"Anyone who is not a teenage girl obviously is unqualified to comment on the sight of The Beatles in action. Heaven knows we've heard them enough. It has been impossible to get a radio weather bulletin or time signal without running into "I Want To Hold Your Hand." And now, having seen the four performers on Ed Sullivan's show Sunday night, Beatlemania is even more of a mystery to an elderly viewer."

~Cynthia Lowry (Associated Press)

"It is now clear why President de Gaulle has been giving England such a hard time about the Common Market. He undoubtedly saw The Beatles and decided nothing doing. As you certainly know, America saw the four-member rock'n'roll British group live on television last night. Pandemonium reigned. Vive La France."

~Rick DuBrow (United Press International)

""You can tell right away its The Beatles and not anyone else," is the opinion of a 15-year-old specialist on the topic who saw them on the Ed Sullivan show. The age of 15 (or 16, or 14 or 13) is essential in Beatle experts. And, so, taking the above axiom as gospel, an attempt was made to find out just what is musically unique about the English group that is now visiting our shores."

~Theodore Strongin (The New York Times)

"It seems The Beatles came, sang and conquered…all that is but, the TV reviewers. Most of the time, these reviewers have real troubles finding something to write about. Ask them… When Elvis Presley first appeared on the popular musical scene and made his TV début, did they praise him? No. In fact, most beat singers who come under the TV reviewer's eagle eye rarely receive a word of praise. It seems obvious the reviewers came to bury the teenage favorites and not to praise them. Again, the teenage taste has been mocked. As long as this superior feeling is put across, the younger generation will continue to make their idols…and won't give a darn who likes them."

~Sandy Gardiner (Ottawa Journal)
Though this song didn't win any awards, The Beatles did receive The Best New Artist award at the 7th Annual Grammy Awards.
Lyrics:
Oh yeah, I'll tell you something,
I think you'll understand,
Then I'll say that something,
I wanna hold your hand,
I wanna hold your hand,
I wanna hold your hand.
Oh please say to me
You'll let me be your man,
And please say to me,
You'll let me hold your hand,
Now let me hold your hand,
I wanna hold your hand.
And when I touch you
I feel happy inside,
It's such a feeling
That my love I can't hide,
I can't hide, I can't hide.
Yeah, you got that something,
I think you'll understand,
When I feel that something,
I wanna hold your hand,
I wanna hold your hand,
I wanna hold your hand.
And when I touch you
I feel happy inside,
It's such a feeling
That my love I can't hide,
I can't hide, I can't hide.
Yeah, you got that something,
I think you'll understand,
When I feel that something,
I wanna hold your hand,
I wanna hold your hand,
I wanna hold your hand.