organist
Three hundred, fifty-five years ago, John Blow, an English Baroque organist, composed the "club anthem" I Will Always Give Thanks, collaborating with Pelham Humfrey and William Turner. There is not a lot written about this song but, there are two suggestions of it either being an honoring of the victory over the Dutch in 1665 or a simple commemoration of the three men working together.
In late 1668, Blow was appointed to Westminster Abbey as its organist and three of his students were William Croft, Jeremiah Clarke and Henry Purcell. In 1685, he became the private musician to King James II. He was the choir-master at St. Paul's Cathedral in 1687 and became Composer to the Chapel Royal in 1699.
As a side note, 1665 was a bad year. Sounds familiar. ~Vic
Additional Reading & Sources:
Choral Evensong/John Blow Death Anniversary (BBC October 1, 2008)
John Blow Biography (encyclopedia.com)
Tales for Our Time (Mark Steyn Online)
John Blow Anthems (The Gramophone Newsletter Site)
John Blow Commemoration (Westminster Abbey Site)
A Journal of the Plague Year (Wikipedia)
Battle of Lowestoft (Wikipedia)
Great Plague of London (Wikipedia)
This entry was posted in History, Music and tagged 1665, 1668, 1685, 1687, 1699, a journal of the plague year, baroque, battle of lowestoft, BBC, chapel royal, choral evensong, club anthem, composer, encyclopedia, engraving, gallica digital library, gramophone newsletter, great plague of london, henry purcell, i will always give thanks, james II, jeremiah clarke, john blow, june 13, king james II, king james VII, mark steyn, Music, national library of france, october 1, organist, pelham humfrey, private musician, robert white, st. pauls cathedral, students, tales for our time, victory, westminster abbey, wikimedia, wikipedia, william croft, william turner, youtube.
Coming to 1635…
Fiori musicali (Musical Flowers) is a collection of liturgical organ music by Girolamo Frescobaldi, first published in 1635. It contains three organ masses and two secular capriccios. Generally acknowledged as one of Frescobaldi's best works, Fiori Musicali influenced composers during at least two centuries. Johann Sebastian Bach was among its admirers and parts of it were included in the celebrated Gradus ad Parnassum, a highly influential 1725 treatise by Johann Joseph Fux which was in use even in the 19th century.

Fiori Musicali was first published in Venice in 1635, when Frescobaldi was working as [the] organist of St. Peter's Basilica in Rome, under the patronage of Pope Urban VIII and his nephew Cardinal Francesco Barberini. It may have been conceived as music for St. Mark's Basilica or a similarly important church. The collection was printed by Giacomo Vincenti (a celebrated publisher who had previously published reprints of Frescobaldi's capriccios) and dedicated to Cardinal Antonio Barberini, Francesco's younger brother.

The full title of Frescobaldi's work is Fiori musicali di diverse compositioni, toccate, kyrie, canzoni, capricci, e recercari, in partitura. Before Fiori musicali, Frescobaldi seldom published liturgical music. The organ mass was still in its infancy and composers seldom published such music. [It] is one of the most influential collections of music in European history. Frescobaldi's collection was studied by Henry Purcell and Johann Sebastian Bach (the latter copied the entire work for his own use).
Additional Reading:
Fiori-Musicali (Britannica)
Structure (Wikipedia)
Toccata avanti la Messa della Dominica (before the mass)

Kyrie della Domenica

The Full Collection

This entry was posted in Music and tagged 1635, britannica, canzoni, capricci, cardinal antonio barberini, cardinal francesco barberini, diverse compositioni, e recercari, fiori musicali, giacomo vincenti, girolamo frescobaldi, gradus ad parnassum, henry purcell, in partitura, johann joseph fux, johann sebastion bach, kyrie, kyrie della domenica, liturgical music, Music, organ masses, organ music, organist, pope urban VIII, publisher, rome, saint mark's basilica, saint peter's basilica, secular capriccios, toccata avanti la messa della dominica, toccate, treatise, venice, wikipedia, youtube.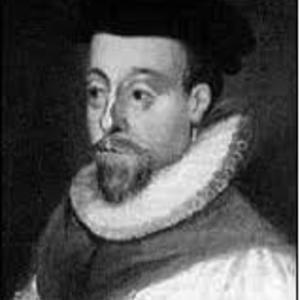 Stepping backwards a bit, I stumbled across something prior to 1600…
Thomas Morley was an English composer, theorist, singer and organist of the Renaissance. He was one of the foremost members of the English Madrigal School. Living in London at the same time as Shakespeare, Morley was the most famous composer of secular music in Elizabethan England. [He] was active in church music as a singer, composer and organist at St Paul's Cathedral [and] was involved in music publishing. [He] lived for a time in the same parish as Shakespeare and, a connection between the two has been long speculated but, never proven. In addition to his madrigals, [he] wrote instrumental music, including keyboard music […].

Now Is The Month of Maying is one of the most famous of the English ballets […]. It is based on the canzonet So Ben Mi Chi Ha Bon Tempo used by Orazio Vecchi […]. It was printed in […] Morley's First Book of Ballets to Five Voyces [in] 1595. The song delights in bawdy double-entendre. It is, apparently, about spring dancing but, this is a metaphor for making love/sex. For example, a barley-break would have suggested outdoor sexual activity (rather like […] a roll in the hay). The use of such imagery and puns increased during the Renaissance.

It was also heard in 1964 on The Andy Griffith Show episode The Song Festers.
Lyrics:
Now is the month of maying,
When merry lads are playing,
Fa la la la la la la la la,
Fa la la, etc…
Each with his bonny lass
Upon the greeny grass.
Fa la la, etc…
The Spring, clad all in gladness,
Doth laugh at Winter's sadness,
Fa la la, etc…
And to the bagpipe's sound
The nymphs tread out their ground.
Fa la la, etc…
Fie then! Why sit we musing,
Youth's sweet delight refusing?
Fa la la, etc…
Say, dainty nymphs, and speak,
Shall we play barley break?
Fa la la, etc…
Additional Reading & Sources:
Thomas Morley (Britannica)
Thomas Morley (Elizabethan-Era Site)
The Song Festers (IMDB)
Now Is The Month of Maying (Wikipedia)
Thomas Morley (Wikipedia)
Barney's Voice Lessons

This entry was posted in Music and tagged 1964, all poetry, amazon, bagpipe, ballet, barley break, barney fife, barneys voice lesson, bawdy, bonny lass, britannica, canzonet, canzonetta, church music, collins dictionary, composer, don knotts, double entendre, elizabethan era, england, english ballet, english composer, english madrigal school, first book of ballets to five voyces, gladness, got poem, greeny grass, imagery, IMDb, instrumental music, keyboard music, london, madrigals, making love, merry lads, music publishing, music theory, now is the month of maying, nymphs, orazio vecchi, organist, outdoor, parish, puns, renaissance, renaissance composer, renaissance music, roll in the hay, sadness, secular musci, sex, sexual activity, shakespeare, sheet music direct, singer, so ben mi chi ha bon tempo, spring dancing, st. pauls cathedral, the andy griffith show, the song festers, theorist, thomas morley, wikipedia, winter.