Television
Thirty years ago, today, the sitcom Doctor Doctor debuted on CBS. Starring Matt Frewer (Max Headroom), Julius Carry, Beau Gravitte, Maureen Mueller and Tony Carreiro, it ran for three seasons with the very last episode never airing.
From TV Tropes:
[The show] features Matt Frewer as [Dr. Mike Stratford] who belongs to the practice Northeast Medical Partners with three other doctors in Providence, Rhode Island. Most of the comedy surrounds [his] zany antics, tempered by his obvious commitment to his profession and his patients. Though at first serving as "straight men" for Frewer's manic style of comic acting, the other characters gained more depth as the series progressed, sometimes focusing on issues such as AIDS, breast cancer and homophobia.
From TV.com
The focal point of the series is Mike Stratford, a semi-psychotic doctor who has a passion for healing, anybody. Besides being a doctor, Mike has written a couple of books and is a daily feature on Wake Up Providence…, a local morning TV show. Other major characters include: Richard, Mike's gay brother and an assistant English professor; Dierdre, a doctor whose looking for the right man and once slept with Mike; Grant, a doctor whose only looking to keep his image perfect; Abe, a doctor whose married with a son and a perfect family life; Faye, a nurse who likes crossword puzzles and kinky things.
Doctor Doctor Opening Theme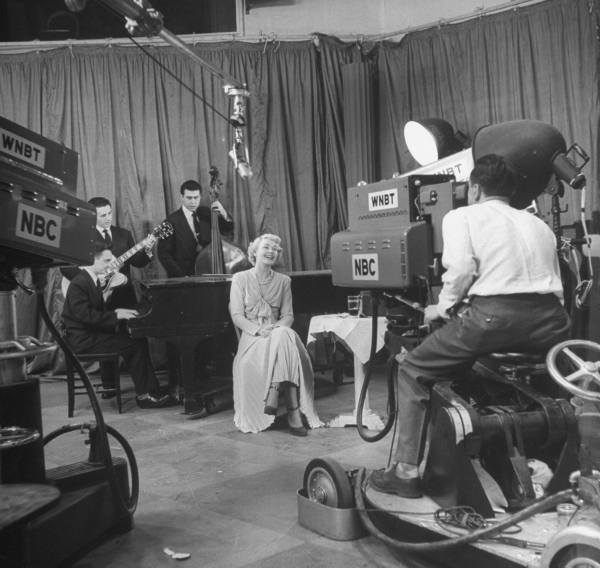 Seventy-three years, ago, today, the long forgotten variety show Hour Glass debuted on NBC. It was the first hour-long musical/skit/comedy in television history. Co-hosts were Helen Parrish and Eddie Mayehoff. Edgar Bergen appeared on November 14 performing his ventriloquism, a rare thing for radio personalities. He later became host of the program.
From Wikipedia
Hour Glass was sponsored by Standard Brands, promoting Chase and Sanborn Coffee and, Tenderleaf Tea. The program included comedians, musicians, entertaining films (such as a film of dance in South America) and a long, live commercial for the sponsor's products. Such famous names as Doodles Weaver, Bert Lahr, Dennis Day, Jerry Colonna, Peggy Lee and Joe Besser appeared on the program.

The Columbia History of American Television attributed the program's short life to its cost, saying, "Standard Brands invested $200,000 in this series over its ten-month tenure at a time when that level of investment just couldn't be supported and sustained, leading to the Hour Glass's abbreviated run." Another factor was that James Petrillo, president of the American Federation of Musicians, forbade musicians from performing on television without an agreement between the AFM and the networks, thus, limiting directors, and performers, to use of recorded music.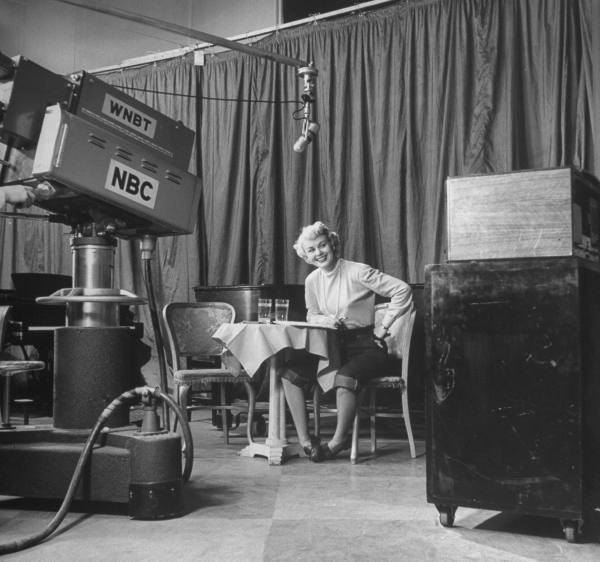 From the Television Academy Foundation:
It is historically important, however, in that it exemplified the issues faced by networks, sponsors and advertising agencies in television's formative years. The program was produced by the J. Walter Thompson agency […]. The lines of responsibility were not completely defined in those early years and the nine-month run of Hour Glass was punctuated by frequent squabbling among the principals. Each show was assembled by seven Thompson employees working in two teams, each putting together a show over two weeks in a frenzy of production. It must have been the curiosity factor that prompted some stars to appear on the show because they certainly were not paid much money. Hour Glass had a talent budget of only $350 a week, hardly more than scale for a handful of performers. Still, Standard Brands put an estimated $200,000 into the program's nine-month run, by far the largest amount ever devoted to a sponsored show at that time. In February 1947, Standard Brands canceled Hour Glass. They were pleased with the show's performance in terms of beverage sales and its overall quality, yet, were leery about continuing to pour money into a program that did not reach a large number of households (it is unclear if the show was broadcast anywhere other than NBC's interconnected stations in New York and Philadelphia). The strain between NBC and Thompson played a role as well. Still, Hour Glass did provide Thompson with a valuable blueprint for the agency's celebrated and long-running production, Kraft Television Theatre.
More information from Eyes of a Generation