august 15
Hanspostcard has a movie draft challenge. This is my Round Seven pick.
Category: Crime/Film Noir
Film: Cop Land
Written and directed by James Mangold, it was executive produced by the Weinstein brothers (though their names have been removed from the Wikipedia article). Released August 6, 1997 in New York (premiere) and nationwide on August 15, it was an incredible ensemble cast of Sly Stallone, Harvey Keitel, Ray Liotta, Robert De Niro, Robert Patrick, Peter Berg, Janeane Garafalo, Edie Falco, Michael Rapoport, Annabella Sciorra, John Spencer, Cathy Moriarty, Noah Emmerich, Frank Vincent, Malik Yoba, Arthur Nascarella and, cameos of Deborah Harry & Geraldo Rivera.
Sylvester Stallone put on 40 pounds to play Nowheresville, N.J., sheriff Freddy Heflin in Cop Land […]. His town is run by Ray Donlan (Keitel) and the other New York cops who have settled there with their families. He wears blinders when it comes to their lawbreaking and mob dealings. Moe Tilden (De Niro), the internal-affairs officer out to get the goods on Cop Land, correctly pegs Freddy as "a man looking for something to do." Keitel's [Donlan] exudes dangerous energy. He cares for his own as long as they don't cross him […]. Robert Patrick brings sly menace to Rucker […]. Ray Liotta […], as Gary Figgis, [is] a tainted cop who sides with Freddy.

Mangold […] has a rare talent for finding the human drama in ordinary lives.

Peter Travers
Rolling Stone
August 15, 1997
Writer-director James Mangold […] wrangles an impressive cast […] and spins a compelling tale of cancerous corruption among a secretive group of New York's finest who have settled in the fictional New Jersey burg of Garrison. [Stallone] indeed looks chunky and plays the sleepy, docile Sheriff […] with sluggishness to spare in a largely commendable performance as a half-deaf small-town dreamer. [He] is not given much in the way of memorable dialogue but, he makes the character work […]. [Having] yet to replace his LP of The River with a CD, [he] carries a torch for the local Jersey girl (Sciorra) he saved from drowning…the reason for his loss of hearing in one ear…[he] once longed to be a big-city cop but, had to settle for policing them.

Freddy gradually realizes that he doesn't like how the town has turned out.

David Hunter
The Hollywood Reporter
August 11, 1997
I saw this at the theater when it came out and caught it, again, a few nights ago. I was born and raised in law enforcement and, worked in it, too (non-sworn). I've known good cops and I've known some really bad ones. I love a well written cop movie and this was an unusual one in that Stallone wasn't playing a bad ass like Rambo, Cobra, Tango, John Spartan (though I do love that movie) or Ray Quick. This character was different…subdued. His scenes with Annabella Sciorra have Springsteen playing in the background which adds depth and texture to the mood. This is clearly a period piece as all the vehicles, hair cuts and clothing styles are, effectively, early 80s. The River came out in 1980 and music from the Director's Cut, like Blue Oyster Cult's Burnin' For You came out in 1981. This also manages to cover the Crime category via IMDb and the Film Noir category, simultaneously, via Historical Dictionary of Film Noir (2010). ~Vic
Trivia Bits:
♦ There is a disclaimer at the end of the credits which states "This film is a work of fiction. It is currently illegal for New York City Police officers to live outside the state of New York."
♦ Arthur J. Nascarella was a real-life NYPD officer.
♦ Debbie Harry acted in the movie but, was edited out in the final cut. She explained on a live television special that although she was cut, she still got paid.
♦ In the scene in which Ray Liotta confronts Robert Patrick in the bar, the dart that Liotta shoves up Patrick's left nostril was made out of rubber.
♦ Tom Cruise, Tom Hanks, Gary Sinise and John Travolta were considered for Sheriff Freddy Heflin.
Stallone's Variety Interview 2019
The Making of an Urban Western


I posted about Hillsborough's Old Courthouse this past Tuesday. The first picture was a marker about the Kentucky Expedition, led by Daniel Boone in 1775. The information was fashioned out of metal from the USS Maine, the very ship sunk in Havana Harbor that touched off the Spanish-American War. Spain declared war on the U.S. one-hundred, twenty-two years, ago, today and, the U.S. declared war the following day. Historically, the day of declaration is retroactively moved to April 21 as that was the day Spain severed diplomatic relations and the U.S. Navy began a Cuban blockade (the first of two). At the time of my Town Tuesday post, I didn't realize that I actually posted it on the same day as the corrected date.
After first landing on an island then called Guanahani, Bahamas (San Salvador), on [October 12], Christopher Columbus commanded his three ships […] to land on Cuba's northeastern coast on [October 28], 1492. Columbus claimed the island for the new Kingdom of Spain and named it Isla Juana after Juan, Prince of Asturias.

*************
The main issue was Cuban independence. Revolts had been occurring for some years in Cuba against Spanish rule. Hostilities began in the aftermath of the explosion of the USS Maine in Havana Harbor in Cuba, leading to U.S. intervention in the Cuban War of Independence.

*************
The growing popular demand for U.S. intervention became an insistent chorus after the (still) unexplained sinking [of the Battleship Maine], which had been sent to protect U.S. citizens and property after anti-Spanish rioting in Havana. [P]olitical pressures from the Democratic Party pushed [President] McKinley into a war that he had wished to avoid. McKinley signed a joint Congressional resolution demanding Spanish withdrawal and authorizing the President to use military force to help Cuba gain independence […].
The ensuing, ten-week war, fought in both the Caribbean and the Pacific, was pathetically one-sided, since Spain had readied neither its army, nor its navy, for a distant war with the formidable power of the United States.

*************
An army of regular troops, and volunteers, under General William Shafter, with Theodore Roosevelt (then, Assistant Secretary of the Navy) and his 1st Volunteer Cavalry, (The Rough Riders), landed on the coast, east of Santiago and, slowly advanced on the city […]. Madrid sued for peace after two Spanish squadrons were sunk in Santiago de Cuba and Manila Bay and a third, more modern, fleet was recalled home to protect the Spanish coasts.

*************
The result was the 1898 Treaty of Paris. In it, Spain renounced all claim to Cuba, ceded Guam and Puerto Rico to the United States and, transferred sovereignty over the Philippines to the United States for $20 million.
♦ In 1976, Admiral Hyman G. Rickover commissioned a private investigation into the [USS Maine] explosion and, the National Geographic Society did an investigation in 1999, using computer simulations. All investigations agreed that an explosion of the forward magazines caused the destruction of the ship but, different conclusions were reached as to how the magazines could have exploded.
♦ [T]heodore Roosevelt, who eventually became Vice President and, later, President of the United States […] was, posthumously, awarded the Medal of Honor in 2001 for his actions in Cuba and, became the only U.S. President to win the award.
♦ The defeat and loss of the last remnants of the Spanish Empire was a profound shock to Spain's national psyche […]. [There was a] philosophical and artistic re-evaluation of Spanish society known as the Generation of '98.
Sources:
Cuba: Population, History and Resources 1907 (Google Books)
Destruction of the Maine (PDF Library of Congress)
Spain Declares War Against The United States (On This Day Website)
Spanish-American War (The History Channel)
What Destroyed The USS Maine (The Spanish-American War Centennial Site)
Cuba: A New History (Web Archive)
Battle of San Juan Hill (Wikipedia)
Cuban War of Independence (Wikipedia)
Generation of '89 (Wikipedia)
Spanish-American War (Wikipedia)
Treaty of Paris (1898) (Wikipedia)
The Story of the USS Maine

Smithsonian Channel Explosion of the USS Maine

History Channel Spanish-American War Documentary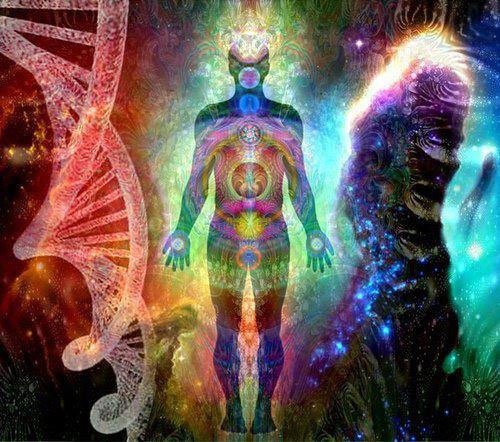 This was Robert Stanley's first phone interview with Chris for his Unicus Radio Hour.
August 15, 2013
(Length 01:42:56)